Northwestern CS Celebrates Faculty Promotions and Named Professorships
Northwestern Engineering's Department of Computer Science has announced Han Liu's promotion to full professor and appointment as Orrington Lunt Professor, as well as the tenure and promotion of core faculty member Simone Campanoni and jointly appointed faculty members Matthew Kay, Michael Rubenstein, and newly appointed Karr Family Professor Marcelo Worsley, effective September 1.
As specified by Northwestern's Office of the Provost, tenure and promotion reflects a faculty member's high level of distinction in the field and professional achievement in the areas of scholarship, creative work, research accomplishments and potential, service, and excellence in teaching.
"Our faculty have been leading the charge in research and educational activities. They are running very large and visible research groups with many active students and postdocs," said Samir Khuller, Peter and Adrienne Barris Chair of Computer Science in the McCormick School of Engineering. "It's great to see their hard work translated to promotions. They bring us a lot of credit in everything that they do and make Northwestern's name shine."
Simone Campanoni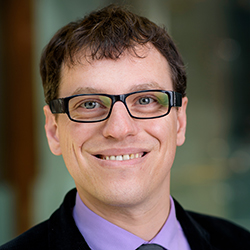 Campanoni received tenure and was promoted to associate professor of computer science. He also has a courtesy appointment in electrical and computer engineering. Director of the Rethinks Compiler Abstractions for New Applications (ARCANA) Lab, Campanoni's main research area is compilers, with a particular interest in computer architecture, runtime systems, operating systems, and programming languages.
Campanoni and his team investigate how abstractions used within and around compilers should evolve to better support hardware and applications trends, a goal which often leads the group to codesign compilers with both the computer architecture and operating system they target, as well as with the programming language they translate.
Matthew Kay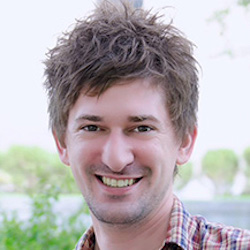 Kay received tenure and was promoted to associate professor of computer science at Northwestern Engineering and associate professor of communication studies in Northwestern's School of Communication. Working in the areas of human-computer interaction and information visualization, his research interests include communicating uncertainty, usable statistics, and personal informatics.
Kay examines problems using a multi-faceted approach, including qualitative and quantitative analysis of behavior, building, and evaluating interactive systems, and designing and testing visualization techniques. He codirects the Midwest Uncertainty Collective and is the author of the tidybayes and ggdist R packages for visualizing Bayesian statistical model output and uncertainty.
Han Liu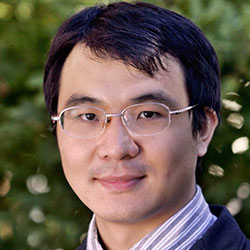 Liu has been promoted to a full professor of computer science at Northwestern Engineering and a professor of statistics and data science at Northwestern's Weinberg College of Arts and Sciences. Liu has also been named the Orrington Lunt Professor, established in honor of the founder, trustee, and benefactor of Northwestern.
Liu's primary research interest is modern artificial intelligence, which exploits computation and data as a lens to explore machine intelligence. As director of the Modern Artificial General Intelligible and Computer Systems (MAGICS) Lab, Liu and his team examine the intersection of statistical machine learning — which provides a unified framework combining uncertainty and logical structure to model complex, real-world phenomena — and computer systems that implement the learning algorithms with the highest performance guarantees. He explores complex interactions among many variables and aims to push the frontier of data science and artificial intelligence to realize applications in science, engineering, and business.
Mike Rubenstein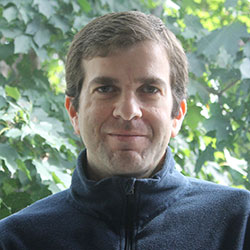 Rubenstein received tenure and was promoted to associate professor of computer science and mechanical engineering at Northwestern Engineering. He is also a core faculty member of the Center for Robotics and Biosystems and codirector of graduate admissions in computer science.
Rubenstein's research centers around advancing the control and design of multi-robot systems, enabling their use instead of traditional single robots, and solving problems for which traditional robots are not suitable. His work demonstrates that using multi-robot systems can offer more parallelism, adaptability, and fault tolerance when compared to a traditional single robot. Rubenstein also investigates how new technologies allow for more capable multi-robot systems, and how these technologies impact the design of multi-robot algorithms, especially as these systems begin to number in the hundreds, thousands, or even millions of robots.
Marcelo Worsley
Worsley received tenure and was promoted to associate professor of computer science at Northwestern Engineering and associate professor of learning sciences at Northwestern's School of Education and Social Policy. Worsley has also been named the Karr Family Professor, established by Northwestern University trustee Adam Karr ('93) and Tonia Gladney Karr in support of Northwestern Engineering's CS+X initiative, which seeks to hire faculty who combine computer science with work in the humanities and other disciplines.
Worsley directs the Technological Innovations for Inclusive Learning and Teaching (tiilt) Lab, which aims to develop educational and technological solutions for supporting inclusive learning among underserved populations in hands-on, collaborative environments. The goal of his research is to promote equity and advance society's understanding of how students learn in complex learning environments by forging new opportunities for using multimodal technology.