Strong Northwestern CS Presence at the ACM Conference on Economics and Computation
Faculty, students, and postdocs participated in the annual forum for advances in theory, empirics, and applications at the interface of economics and computation.
Northwestern CS had a strong presence at the Twenty-Third Association for Computing Machinery (ACM) Conference on Economics and Computation (EC'22), held July 11-15 at the University of Colorado Boulder and sponsored by the ACM Special Interest Group on Economics and Computation (SIGecom).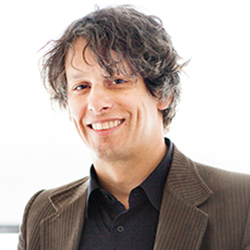 Northwestern Engineering's Jason Hartline and several of his current and former PhD students presented multiple papers at the event, which is an annual forum for advances in theory, empirics, and applications at the interface of economics and computation.
A leader in CS+Economics research, Hartline is a professor of computer science and, by courtesy, professor of managerial economics and decision sciences in Northwestern's Kellogg School of Management and professor of economics at the Weinberg College of Arts and Sciences. He applies design and analysis methodologies from computer science to explain and improve the behavior and outcomes of complex economic systems.
"It's great to see the leadership and impact that researchers across three Northwestern departments, and alumni, are having on the interdisciplinary field of Economics and Computation," Hartline said. "In addition to the long list of Northwestern papers that were accepted, many of our junior PhD students attended the conference, asked questions during talks, and got to really experience being part of the wonderful research community of the ACM Special Interest Group on Economics and Computation."
Hartline collaborated with Liren Shan, a fourth-year PhD student in the Northwestern CS Theory Group, advised by professor of computer science Konstantin Makarychev; Yifan Wu, a second-year PhD student advised by Hartline; and former advisee Yingkai Li (PhD '22), currently a postdoc at the Cowles Foundation for Research in Economics at Yale University, on the paper "Optimization of Scoring Rules."
The team presented a framework for optimizing proper scoring rules with practical application in peer grading, peer prediction, and exam scoring. Scoring rules are used to elicit information from a strategic agent. Proper scoring rules incentivize forecasters to report their belief distributions about unknown and probabilistic states truthfully. The proposed framework uses proper scoring rules to prompt effort from the agent, for instance algorithmically grading peer reviews to incentivize effort to improve learning outcomes.
The team also presented related outcomes, titled "Optimal Scoring Rules for Multi-dimensional Effort," during the Recent Research: Delegation and Scoring Rules track at the Algorithmic Contract Design: Present and Future EC'22 workshop.
Modibo Camara (PhD '22), who was jointly advised by Hartline and Eddie Dekel, William R. Kenan, Jr. Professor of Economics at Northwestern's Weinberg College of Arts and Sciences, won the ACM SIGecom Best Paper with a Student Lead Author and an Exemplary Theory Track Award for his paper "Computationally Tractable Choice." The theoretical framework incorporates computational constraints into decision theory to examine how cognitive limitations and common heuristics affect behavior. Applying the Turing machine computational model to a general model of choice under risk, Camara demonstrated the potential value of computational tractability to economic theory and predictions about economic behavior.
Camara also presented his paper "Mechanism Design with a Common Dataset." He plans to join the faculty of the Stanford Graduate School of Business in 2023 following a position as a Saieh Family Fellow at the University of Chicago's Becker-Friedman Institute.
Annie Liang, assistant professor of economics at Northwestern's Weinberg College of Arts and Sciences and the Karr Family Assistant Professor of Computer Science, chaired the conference parallel session "Equilibrium in Games." She also presented the paper "Algorithmic Design: Fairness Versus Accuracy" with collaborators Jay Lu (University of California, Los Angeles) and Xiaosheng Mu (Princeton University).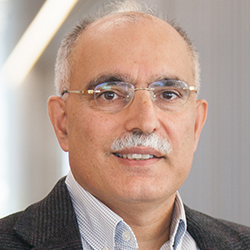 "Northwestern invested early in building a strong program in the emerging CS+Econ space, and this huge presence at the conference indicates clearly why such investments can pay off handsomely," said Samir Khuller, Peter and Adrienne Barris Chair of Computer Science at Northwestern Engineering. "We now have one of the top graduate programs in the country in this area."
Additional Northwestern contributions to the EC'22 technical program and virtual poster session included: