2022 CS Annual Award Winners
Northwestern CS recognized eight faculty, staff, and students with annual department awards.
Each academic year, Northwestern CS honors faculty, staff, and students who provided exceptional service to the department or excelled in research projects.
"One of the joys of being a department chair is announcing the annual awards," said Samir Khuller, Peter and Adrienne Barris Chair of Computer Science at Northwestern Engineering. "The deep bench of nominations demonstrates the excellent work happening around us — students mentoring students, staff and faculty engaged in mentoring and supporting the community, and students excelling in the areas they are passionate about."
Xinyu Xing, associate professor of computer science at the McCormick School of Engineering, coordinated the nomination submission process with the support of the awards committee.
Staff Heroes: Pam Villalovoz and Katie Winters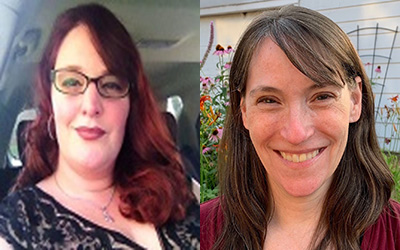 Business coordinator Pam Villalovoz and business administrator Katie Winters earned Staff Hero awards for their integral roles in the daily management of department activities, including events and recruitment visits. 

Villalovoz managed the challenging hybrid-format logistics of hosting 2-3 candidates and visitors to the department every week, ensuring that guests had a positive and seamless experience.
"Candidates and visitors commented frequently on how well looked after they were by Pam," Khuller said.
Winters oversees the Northwestern CS administrative team, and faculty nominators noted her attention to detail, promptness in dealing with issues, and the overall level of professionalism she brings to the role.
"We are indeed fortunate to have Katie running our business operations, Khuller said.
Instructor of the Year: Branden Ghena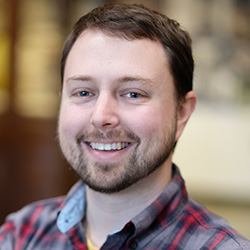 Assistant professor of instruction Branden Ghena taught several courses this year, including COMP_SCI 211: Fundamentals of Computer Programming II; COMP_SCI 213: Intro to Computer Systems; COMP_SCI 343: Operating Systems; and COMP_ENG 346: Microprocessor System Design.
In addition, Ghena taught COMP_SCI 397, 497: Wireless Protocols for the Internet of Things, a course he launched in winter 2021 to provide students with both the technical knowledge of the capabilities and limitations of wireless networks and the practical knowledge of using wireless protocols for Internet of Things technologies.
"In my instruction, I try to connect back to the bigger picture. In engineering and the sciences, we often spend a lot of time learning very specific and important details, which we refer to as being 'deep in the weeds,'" Ghena said. "But it's just as important to focus on how CS courses are building off each other and combining to create a deeper understanding. I try to make sure that every lecture has at least a little bit of bigger picture in terms of impacts and why the things we're learning about matter."


Ghena also connects computer science to other disciplines. 


"CS isn't just about computing for computing's sake," Ghena said. "It can be a tool for improving lives and furthering understanding in many fields. I hope tying to other disciplines helps students see the interesting and valuable aspects of CS."
Faculty Service Award: Nikos Hardavellas
Nikos Hardavellas, associate professor of computer science and electrical and computer engineering, was recognized with the Faculty Service Award for leading the department's extensive faculty recruitment program.
Between December and June, the department received 450 applications and invited 30 candidates for interviews and campus visits.  The recruitment committee met twice a week for several months, communicating with candidates, discussing feedback, and making decisions.
"Nikos ran the search flawlessly, making sure everyone had time to reflect on candidates and provide input," Khuller said. "Progress was made every week."
Research Mentor Award: Xiao Wang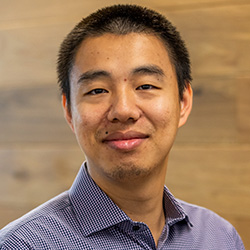 Assistant professor of computer science Xiao Wang earned the award for his commitment to mentoring and guiding students. Student nominators noted Wang's eagerness to meet regularly, share career advice, and provide guidance on applying to graduate school.
"Doing research is not only about passing down knowledge but more of an attitude of dedication," Wang said. "I hope they can all benefit from the latter."
Wang's dedication to mentoring students is based in part on his own experience of being mentored by faculty during graduate school.
"My PhD mentor Jonathan Katz is a great mentor and has significantly influenced how I mentor students," Wang said. "I learned from him to be respectful, equal, and helpful when guiding students in their research, especially since sometimes doing research can be stressful."
PhD Student Research Award: Liren Shan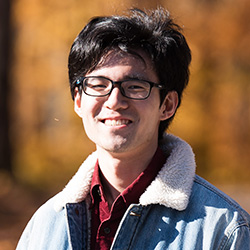 Liren Shan is a fourth-year PhD student in the Northwestern CS Theory Group advised by Konstantin Makarychev, professor of computer science. Shan aims to design algorithms for data analysis and decision-making.
The focus of Shan's research centers around clustering problems. Widely used in data analysis and machine learning algorithms, clustering partitions data into groups based on similarity. He developed new algorithms for explainable clustering, a type of clustering that can be easily understood by a human being.
"Since many important decisions are learned by data-driven algorithms, explainable clustering can help us to make more interpretable decisions," Shan said.


Shan and a Northwestern Engineering team including Jason Hartline, professor of computer science; Yingkai Li (PhD '22), and computer science PhD student Yifan Wu introduced an optimization framework relevant for applications that include peer grading, peer prediction, and exam scoring.


In addition, Shan and collaborators at Purdue University and the KTH Royal Institute of Technology proposed algorithmic strategies related to COVID-19 quarantine strategies and the allocation of medical resources based on contact tracing data.
Following completion of the PhD program, Shan plans to apply for a postdoctoral or research position at a leading university or research lab to continue working on important problems in computer science.  
Student Heroes: Aldo Aguilar and Ayobami Bolaji
Aldo Aguilar, a fourth-year computer science student, and Ayobami Bolaji ('22) were recognized for going "above and beyond the call of duty" as peer mentors and participating as active members of the CS community.
Aldo Aguilar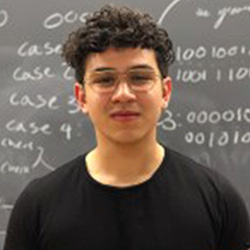 Initially a saxophone performance and mathematics major, Aguilar switched to the computer science program and joined the Interactive Audio Lab (IAL) led by Bryan Pardo, professor of computer science at Northwestern Engineering and of radio/television/film in the School of Communication.
"I've taken a bit of an unconventional path to get where I am, and to be recognized by the department helps me feel confident that the path I'm creating for myself can work out," Aguilar said. "I'm extremely honored." 
Aguilar collaborates with Hugo Flores García, a PhD student in computer science in IAL, on research projects at the intersection of machine learning, human-computer interaction, and digital signal processing. They are currently researching AI-driven, inclusive audio editing interfaces for audio producers and sound engineers who are blind or visually impaired.
Aguilar has served as a mentor for several courses over the past four years, including COMP_SCI 111: Fundamentals of Computer Programming I; COMP_SCI 211; COMP_SCI 213; COMP_SCI 214: Data Structures and Algorithms; COMP_SCI 349: Machine Learning; COMP_SCI 396: Modeling Relationships with Causal Inference; and COMP_SCI 396, 496: Deep Learning.
"I like to facilitate the students' pursuit of learning," Aguilar said. "My goal is to help students make progress in their assignments while clearing up any confusion and helping to break down concepts from the course."
 
Aguilar strives to help connect people with similar interests, make others feel welcome, and help others find their computer science related interests and niches.
"I want to give back to the CS community as much as it has given to me," Aguilar said.
Aguilar is currently a software engineering intern at MonogDB. After completing his coursework in the fall, he plans to apply to PhD programs in human-computer interaction and machine learning. 


Ayobami Bolaji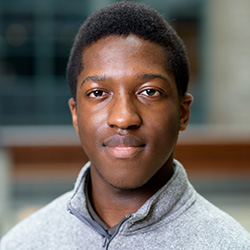 Bolaji's goal as a peer mentor for COMP_SCI 111 and COMP_SCI 150: Fundamentals of Computer Programming 1.5 was to use his experience and knowledge to be of service to his fellow classmates.


"A mentor advises, supports, and encourages their mentees. But a peer mentor is also a peer, and our peers are people we can relate to, people that are currently in a similar walk of life," Bolaji said. "A peer mentor is someone that can also be a friend, someone you hang out with outside of class." 


Bolaji played soccer with some of his mentees. He emphasized the importance of learning and building connections in college.


"It's important to get involved within the CS community, or any community really, because that's how you learn and connect with others," Bolaji said. "I'm a pretty shy person by nature, but peer mentoring and being an active participant in classes gave me opportunities to get involved."
Bolaji plans to work as a software engineer at Grubhub and to continue learning about topics including programming languages, deep learning, and computer networking.


"I hope to continue to serve others in a meaningful way," Bolaji said.