Northwestern CS Welcomes New Tenure-Track and Teaching-Track Faculty
New faculty include one joint CS+X faculty member, two core CS tenure-track faculty members, and five faculty of instruction
Northwestern Engineering's Department of Computer Science begins its fifth year of an ambitious hiring initiative by welcoming three tenure-track faculty members and five teaching-track faculty. This expansion follows six new hires last year.
"This expansion in our research and teaching portfolio offers a dizzying variety of research opportunities for new students looking to get involved in learning and research. These new faculty significantly strengthen our portfolio in cybersecurity, AI, data mining, and computational imaging," said Samir Khuller, Peter and Adrienne Barris Chair of Computer Science. "We are very grateful to Dean Julio M. Ottino for his support in hiring world-class faculty." 
Jointly Appointed CS+X Faculty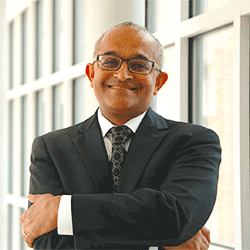 V.S. Subrahmanian will join as Walter P. Murphy Professor of Computer Science with a joint appointment as faculty fellow at the Northwestern Roberta Buffett Institute for Global Affairs.
Subrahmanian is currently Distinguished Professor in Cybersecurity, Technology, and Society at Dartmouth College and director of the Institute for Security, Technology and Society at Dartmouth. Prior to joining Dartmouth, he served as tenured professor in the computer science department at the University of Maryland and as director of the University of Maryland Institute for Advanced Computer Studies.
Subrahmanian is a world leader in artificial intelligence, cybersecurity, predictive modeling, probabilistic inference and machine learning, social media, and counter terrorism. He has been an invited speaker at the United Nations, Capitol Hill, and the Mumbai Stock Exchange, has authored numerous publications, and his work has been featured in major publications including The Economist, Scientific American, The Wall Street Journal, and Nature.
Core Tenure-track CS Faculty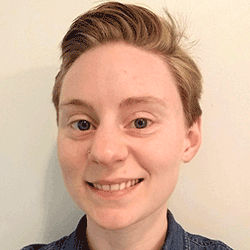 Emma Alexander joins as assistant professor of computer science. Alexander's research takes a bio-inspired, physics-based approach to artificial vision. She joins Northwestern from the University of California, Berkeley, where she is a postdoctoral researcher in the vision science department. She received a PhD and master's degree in computer science from Harvard University, where she received the NSF Graduate Research Fellowship as well as Best Student Paper and Best Demo awards at top computer vision conferences. She received a bachelor's degree in physics and computer science from Yale University.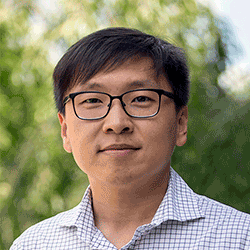 Xinyu Xing joins as associate professor of computer science. Xing's research focuses on software, systems, and AI security. He joins Northwestern from Penn State University, where he served as assistant professor in the College of Information Sciences and Technology. He has been frequently invited to speak at the world's largest security events including Black Hat and DEF CON, and his research has been featured in Technology Review, New Scientists, and The New York Times. Xing also has received an NSF CAREER award and Amazon research award, among other honors. Xing received a PhD in computer science from Georgia Institute of Technology and a master's degree in computer science from University of Colorado Boulder.
Faculty of Instruction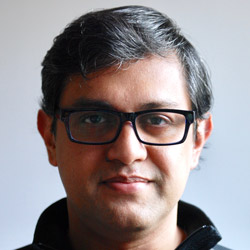 Mohammed Alam joins as assistant professor of instruction after serving as a postdoctoral researcher at Northwestern CS since July 2020. Alam's research focuses on AI, with an emphasis on machine learning. He was advised by Doug Downey, associate professor of computer science. His thesis shows how web information can be harnessed to predict events, from sports victories to stock prices to revolutions. Prior to being a graduate student, Alam worked for Motorola as a software engineer for more than 10 years and at a Chicago-area startup during his doctoral pursuit. Alam received a master's degree in computer science from Northwestern University and a bachelor's degree in computer engineering from the Illinois Institute of Technology, where he came to study from Bangladesh.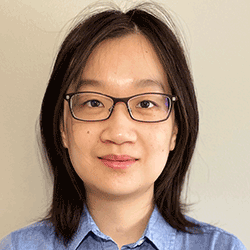 Huiling Hu joins as assistant professor of instruction. Her research relies on data modeling, statistical analysis, and machine learning techniques to process and understand data related to climate change. Prior to becoming a lecturer at Northwestern, Hu was a graduate teaching assistant and lecturer at the University of Maryland College Park for nearly four years. Hu received a PhD and master's degree in civil engineering from the University of Maryland College Park, and a bachelor's degree in civil engineering from Tongji University in Shanghai.
Connor Bain, Sruti Bhagavatula, and Zach Wood-Doughty also joined Northwestern CS and teaching-track faculty earlier this year. Read more. 
Join our growing team
Northwestern University continues its initiative to grow and transform the Department of Computer Science. We seek candidates for tenure-track faculty positions — in core computer science areas and collaborative "CS+X" appointments with our numerous top-ranked schools — as well as non-tenure track teaching faculty. Learn more about open positions.