CS Welcomes New Faculty
Northwestern Computer Science continues to grow its department with four tenure-track CS+X faculty members and two teaching-track faculty members
As Northwestern Engineering's Department of Computer Science begins its fourth year of an ambitious hiring initiative, it continues to expand with four new tenure-track, jointly appointed (CS+X) faculty members and two teaching faculty members. 
The additions will allow an expansion of course offerings and additional courses for non-CS majors. Some of the faculty will be joining in September 2020, and others will arrive in 2021. 
"Hiring this tremendous set of faculty members was a herculean departmental effort, and I am truly excited for the new research directions we will be able to pursue once they come on board," said Samir Khuller, Peter and Adrienne Barris Chair of Computer Science. "With their arrival we are in a position to offer a dizzying array of new courses and develop additional joint research and educational programs with several departments at Northwestern. I am truly excited about the future of CS with their arrival."   
Northwestern CS welcomes the following members to its team. 
Jointly Appointed CS+X Faculty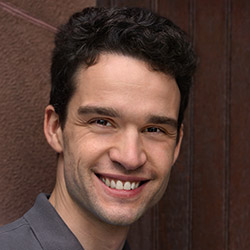 Ben Golub will join as associate professor of computer science with a joint appointment in economics at Weinberg College of Arts and Sciences. He received his PhD in economics at Stanford University in 2012. Golub's research focuses on the theory of social and economic networks, including the dynamics of learning and influence, targeting interventions for behavior change, and systemic risk and fragility in financial and production systems. Since 2015, he has been on the faculty at the Harvard Department of Economics where he is currently associate professor; prior to that he spent two years as a junior fellow at the Harvard Society of Fellows. Golub has received the Calvó-Armengol International Prize in Economics in 2020, an NSF CAREER grant in 2019, the Aliprantis Prize in 2012 for an outstanding paper by a young economic theorist.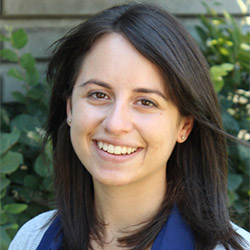 Maia Jacobs will join as Wissner-Slivka Junior Assistant Professor of Computer Science with a joint appointment in preventative medicine at Northwestern University's Feinberg School of Medicine. She received her PhD in human centered computing from Georgia Institute of Technology in 2017 and is currently a postdoctoral fellow at Harvard University's Center for Research on Computation and Society. Jacobs' research focuses on the design, development, and assessment of novel technologies to support chronic disease management, such as adaptive health information systems and machine learning-based decision support tools. Her research was recognized in the 2016 report to the President of the United States from the President's Cancer Panel, which focused on improving cancer-related outcomes. She also received the iSchools Doctoral Dissertation Award and the Georgia Institute of Technology College of Computing Dissertation Award.  
Matthew Kay will join as assistant professor of computer science with a joint appointment in communication at Northwestern University's School of Communication. Kay received his PhD in computer science and engineering from the University of Washington, and he is currently an assistant professor at University of Michigan School of Information. Kay's research includes work on communicating uncertainty, usable statistics, and personal informatics. He tackles problems using a multi-faceted approach, including qualitative and quantitative analysis of behavior, building and evaluating interactive systems, and designing and testing visualization techniques.   
Annie Liang will join as the Inaugural Karr Family Assistant Professor of Computer Science with a joint appointment in economics at Northwestern University's Weinberg College of Arts and Sciences. She received her PhD in economics from Harvard University in 2016 and spent a year as a post-doctoral researcher at Microsoft Research. She is currently assistant professor of economics at the University of Pennsylvania. Liang's research focuses on economic theory and the application of machine learning techniques in the social sciences. She has studied the dynamics of strategic information acquisition, as well as the use of machine learning to evaluate and improve economic models.  
Faculty of Instruction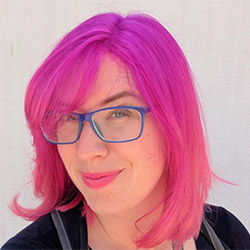 Kate Compton will join as assistant professor of instruction. She received her PhD in computer science from University of California, Santa Cruz, in 2019. She is a long-time generative artist, inventor, and programmer who specializes in building algorithms that create strange and exciting new experiences. She wrote the first paper on procedural platform-game levels, generated the planets for the video game Spore, created the language Tracery which runs over 10,000 community-made bots on Twitter, and invented an early phone-based augmented reality system. She currently works as an open-source researcher developing the next directions for Tracery and creative chatbots. Her mission is to design artificial intelligence (AI) to augment human creativity, and to create tools that brings AI into the hands of poets, artists, and kids.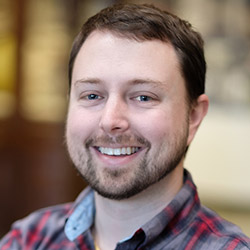 Branden Ghena will join as assistant professor of instruction. He received his PhD in electrical engineering and computer science from University of California, Berkeley, in 2020. Ghena's research focuses on resource-constrained embedded systems, low-power wireless networks, and the Internet of Things as a member of UC Berkeley's Lab11. He has taught courses in computer organization and embedded systems and has won an Outstanding Graduate Student Instructor award. His teaching emphasizes hands-on experience, and he is excited to get more undergraduates involved in computing research. 
Join our growing team
Northwestern University continues its initiative to grow and transform the Department of Computer Science. We seek candidates for tenure-track faculty positions — in core computer science areas and collaborative "CS+X" appointments with our numerous top-ranked schools — as well as non-tenure track teaching faculty. Learn more about open positions.