Research

  /  

Areas of Research

Energy and Sustainability
Developing efficient energy conversion, energy utilization, water management, and pollution mitigation solutions with minimal environmental impact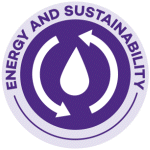 Sustainable access to energy and clean water using low carbon emission technologies is essential to address climate change. We are inventing new technological solutions using integrated approaches rooted in computational mechanical-material science, surface engineering, thermo-fluids science and engineering, design, and manufacturing.
View energy and sustainability faculty

Research Area Subtopics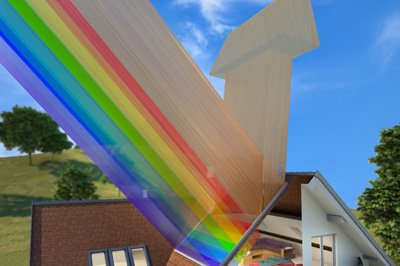 Energy Conversion and Storage
Increasing energy demand needs to be met without adversely affecting the environment. This is possible only with clean and efficient energy supply technologies. To that end, we are designing, fabricating, and testing novel materials for more efficient solar, thermal (steam), and chemical (solid-state batteries) energy conversion and storage systems.





---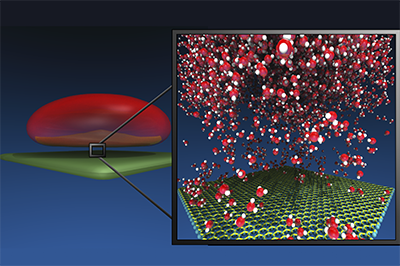 Efficient Energy Utilization
Reduction of greenhouse emissions relies on efficient energy utilization, which can be accomplished by designing effective energy-matter interaction and low-friction interface. We are developing new technologies to mitigate problems due to icing and fouling, reduce friction and wear at surfaces in contact, and improve efficiency in HVAC and thermal transport systems.


View video about efficient energy utilization
---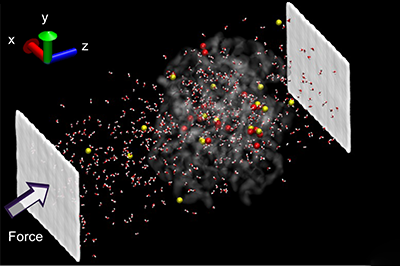 Water Management
The United Nations estimates that approximately two thirds of the world population will suffer from water stress by 2025. New technologies to reduce water use and to recycle water are needed. We are innovating fog and dew collection, filtration, and brine purification technologies to reduce water use in energy, agricultural, and manufacturing sectors.





---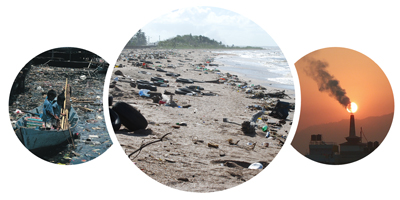 Pollution Mitigation
Microplastic particles, oil spills, and smog are representative examples of water and air pollution. Innovative solutions based on interfacial and transport phenomena are urgently needed to solve these problems. To address this challenge, we are developing technologies to capture smog and toxic liquid drops from air, and microplastics and oil from water.



---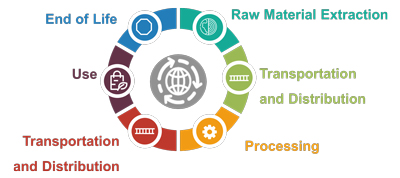 Cradle-to-cradle Sustainability Analysis
We work in interdisciplinary teams to design and deploy new energy, water, and materials systems that address environmental and societal challenges. Examples include bio-derived electronics designed for circularity, polymers that incorporate renewable feedstocks and are designed for recyclability, and membranes that improve energy and nutrient recovery in water treatment systems.



ME Faculty

Associate Professor of Civil and Environmental Engineering and Mechanical Engineering

Associate Professor of Mechanical Engineering and (by courtesy) Engineering Sciences and Applied Mathematics

Professor of Mechanical Engineering
Professor of Mechanical Engineering (and by courtesy) Chemical and Biological Engineering
Senior Associate Dean

Assistant Professor of Mechanical Engineering

Professor and Associate Chair of Mechanical Engineering and (by courtesy) Engineering Sciences and Applied Mathematics

Professor of Civil and Environmental Engineering and Mechanical Engineering

Professor of Mechanical Engineering
Executive Director, Center for Surface Engineering and Tribology
Courtesy Faculty
Assistant Professor of Civil and Environmental Engineering (by courtesy) Mechanical Engineering
McCormick Institute Professor, Walter P. Murphy Professor of Civil and Environmental Engineering, and (by courtesy) Mechanical Engineering and Material Science and Engineering
Associate Professor of Chemical and Biological Engineering and (by courtesy) Mechanical Engineering
Associate Director, Center for Engineering Sustainability and Resilience
Walter P. Murphy Professor of Chemical and Biological Engineering and (by courtesy) Mechanical Engineering
Distinguished Robert R. McCormick Institute Professor
Dean
Professor of Civil and Environmental Engineering and (by courtesy) Mechanical Engineering and Chemical and Biological Engineering
More in this section