Advisory Board
Board Chair

Mr. Bob Shaw
Former VP and Co-Owner, Milex Products Inc.
Bob Shaw is currently a volunteer consultant at Northwestern University and serves on the ME Advisory Board, the McCormick Advisory Committee, and is an advisor to undergraduate engineering design courses. Mr. Shaw is also on the Board of Advisors for the Farley Center for Entrepreneurship and Innovation at NU, EPIC student group at NU, Brite Seed LLC, Chimu LLC, and Zagar Counseling. He is an angel investor in numerous startups generated at NU. He also serves on committees and boards of various charitable and non-profit organizations in the area including the Field Museum, Shedd Aquarium, Chicago Botanic Garden, the Shaw Family Charitable Organization, and the Sheil Catholic Center. Before that, Mr. Shaw spent nearly 30 years as the co-owner of Milex Products, Inc., a small medical device company. Mr. Shaw graduated with a BS in Mechanical Engineering (1970) and a Masters in Management (Kellogg 1981) from Northwestern University.
Members
Markus Buehler
Professor in Engineering, Massachusetts Institute of Technology (MIT)
Markus J. Buehler is the McAfee Professor of Engineering at MIT, a member of the Center for Materials Science and Engineering, and the Center for Computational Science and Engineering at the Schwarzman College of Computing. In his research, Professor Buehler pursues new modeling, design and manufacturing approaches for advanced biomaterials that offer greater resilience and a wide range of controllable properties from the nano- to the macroscale, with a particular focus on mechanics. His interests include linking chemical features, hierarchical and multiscale structures, to assessments of material performance in the context of physiological, pathological and other extreme conditions. His methods include molecular and multiscale modeling, AI and ML, as well as experimental synthesis and characterization. His scholarly work spans multiple disciplines and has had broad impact, and resulted in a new paradigm for the analysis of bio-inspired materials and structures to devise new biomaterial platforms, and using a mathematical categorization approach that connects insights from disparate fields such as materials, structures to music and language. A composer of experimental music, his research at the intersection of art and science has resulted in the elucidation of new compositional methods to express biomaterials in audible form, and vice versa. He is the recipient of many awards including the Harold E. Edgerton Faculty Achievement Award, the Alfred Noble Prize, the Feynman Prize in Nanotechnology, the Leonardo da Vinci Award, and the Thomas J.R. Hughes Young Investigator Award, PECASE, and others. Buehler is a Clarivate Highly Cited Researcher and has authored more than 450 peer-reviewed publications (H-index=92), which have been cited more than 30,000 times, and authored two monographs (as well as several edited books). He has given more than 400 invited, keynote and plenary talks around the world, and given several highly-praised TED talks. His technical innovations have resulted in several patents. He served as the Head of the Civil and Environmental Engineering Department at MIT, as President of the Society of Engineering Science, and chaired numerous committees. Based on his record in the translation of basic research into practice through entrepreneurship, he is involved with startups and innovation, such as through his role on the Board of Directors of Sweetwater Energy, Inc. and as a member of the Scientific Advisor Board of Safar Partners. He has extensive experience in scientific and engineering consulting for industry and practice. Buehler obtained his PhD in chemistry from the Max Planck Institute for Metals Research and the University of Stuttgart, Germany, following graduate studies in Engineering Mechanics at Michigan Tech, and undergraduate studies in Chemical Engineering at the University of Stuttgart. After a postdoc at Caltech, he joined MIT's faculty in 2006, where he directs the Laboratory for Atomistic and Molecular Mechanics (LAMM).

Mr. Dana Comolli
President, DMAXX LLC
Dana Comolli is president and founder of DMAXX, LLC, a software development company located in Lake Forest, Illinois. DMAXX has been providing application development and consulting for commodity trading advisors and hedge funds since 1994. Their flagship product, TheBooks®, is a fully integrated back and middle office application used by a wide range of advisors, including many of the household names in the industry. Mr. Comolli is an Adjunct Lecturer of Northwestern's Segal Design Institute, teaching DSGN 253 and managing student-run projects; an exec board member and advisor for Northwestern's solar car team; and an advisor for the Formula SAE, Baja SAE, Steel Bridge, and Concrete Canoe teams, as well as other student groups.  Mr. Comolli received his BS degrees in Mechanical  Engineering and in Computer Science from Northwestern in 1981. He also received an MBA from the Keller Graduate School of Management with a concentration in entrepreneurship in 1987.

Ms. Chanda Davis
Senior Engineer, The Procter and Gamble Company
Chanda Davis is Senior Engineer at the Procter & Gamble Company, the largest consumer goods company in the world, touching and improving the lives of the world's consumers.  Her mastery is in Package Development, Leadership Development, and Integrated Design; leading initiatives for several well know brands; Cascade, Head & Shoulders, Herbal Essences, and Aussie, to name a few. Her work can be found all over the world from Greater China, Europe, and within the smallest towns in the USA.  As the recipient of the Alumni Award in 2003, Ms. Davis became the youngest member to be inducted into the McCormick Advisory Council, serving for four years. As an advocate for STEAM  curriculum (Science, Technology, Engineering, Arts, and Math), Ms. Davis is active in her community through her involvement in the United Way Emerging Leaders of Greater Cincinnati, the McCormick Mechanical Engineering Advisory Board, the Herbert Brown Society, Finneytown & Cincinnati School Districts. Ms. Davis received BS degree in Mechanical Engineering from Northwestern in 2003.
Dr. Mark Fleming
Principal Engineer and Co-Owner, Fusion Engineering LLC
Mark Fleming, Principal Engineer and Co-Owner of Fusion Engineering, LLC, is an experienced mechanical engineer specializing in engineering analysis and accident investigation for vehicles and other machines. He is a consultant for accident investigation and reconstruction, failure analysis, design review and evaluation of products, and machinery and product testing. Dr. Fleming is also an Adjunct Professor of Mechanical Engineering at Northwestern University, where he teaches finite element analysis. He is a licensed professional engineer in the state of Illinois and a member of the American Society of Mechanical Engineers (ASME) and Society of Automotive Engineers (SAE). Dr. Fleming holds MS and PhD degrees in theoretical and applied mechanics from Northwestern, where he studied reliability, fracture mechanics, and computer simulation methods.
Dr. Lesley Hamming
Attorney, Latham & Watkins LLP
Lesley Hamming is an attorney at Latham & Watkins, LLP, in Chicago, where she focuses her practice on intellectual property litigation and counseling. Dr. Hamming has represented companies in litigation for a broad array of technologies, including mechanical devices, LEDs, consumer goods and pharmaceuticals. Dr. Hamming is registered to practice before the United States Patent & Trademark Office. She received her BS in Mechanical Engineering in 2005 and her PhD in Materials Science and Engineering in 2010, both from Northwestern University, before receiving her law degree from Duke University.  As a PhD student at Northwestern, she received a National Science Foundation Graduate Research Fellowship and Northwestern University's Presidential Fellowship. She was a member of the US National Triathlon (U23) Team, and she competed in professional races around the world.

Gracie Hannwacker
Engineering Manager, Dragon Spacecraft, SpaceX
Gracie Hannwacker is currently the engineering manager for the Dragon Spacecraft Integration team at SpaceX's launch site in Cape Canaveral, Florida.  She has served in an integration engineering role supporting build, test, launch, and refurbishment of the Dragon Spacecraft over the last 5+ years, including cargo missions sending critical science and supplies to the International Space Station (ISS) as well as the recent historic commercial crew missions sending astronauts to the ISS.  Gracie previously worked at GE Aviation and completed the Edison Engineering Development Program (EEDP) and Advanced Courses in Engineering (ACE) before transitioning to a Systems Engineering role supporting a military jet engine development program.  Gracie was in the inaugural class of Murphy Institute Scholars and received a BS degree in Mechanical Engineering from Northwestern in 2011.  She also received a MS degree in Manufacturing Engineering and a MBA degree from Boston University in January 2016.
Thomas Hopp
Principal Director, Advanced Systems, The Aerospace Corporation
Dr. Thomas Hopp has been employed at The Aerospace Corporation supporting military space system development and acquisition for 34 years. He is currently the Principal Director for Advanced Systems and is responsible for leading the technical support to the Air Force's Special Capabilities Division.  Dr. Hopp has held multiple positions of increasing responsibility within the corporation with his last 20 years being in the MILSATCOM Program Office. He began his career at Aerospace as a Member of the Technical Staff providing simulation and analysis of Strategic Defense Initiative (SDI) system concepts including the development of a prototype STRATCOM battle management center for controlling SDI space assets. In the mid 1990's, he led the development and use of a large-scale simulation of MILSATCOM systems that was used to help chart the future of MILSATCOM programs by establishing the analytical foundation for the WGS, AEHF, and Polar SATCOM systems currently in use by the DoD. He also provided critical performance analyses for several foreign allied nations that assisted the Air Force in establishing International Partnerships with both the WGS (Australia, Canada, Denmark, Luxembourg, Netherlands, & New Zealand) and AEHF (United Kingdom, Canada, & Netherlands) programs.  Prior to his current assignment, he was the Principal Director for Wideband Systems where he supported the development and launch of 7 WGS satellites. As an original member of the small cadre that started the WGS program, he developed the first ever FAR Part 12 commercial acquisition strategy for a military space system.  Dr. Hopp earned his Bachelor (1982), Masters (1984), and Ph.D. (1987) in Mechanical Engineering from Northwestern University.
Dr. Kirsten F. Laurin-Kovitz
Division Director, Strategic Security Sciences, Argonne National Laboratory
Kirsten Laurin-Kovitz is the Director of the Strategic Security Sciences (S3) Division. In this role, she leads 100+ scientists and engineers who are working to prevent, detect, and mitigate chemical, biological, radiological, nuclear, and cyber security threats through analytical assessments, applied research, technology development, and global engagement to promote peaceful uses of critical materials and technologies. She has more than 20 years of experience in nuclear reactor analysis, nuclear nonproliferation, and nuclear material safeguards. Previously, Kirsten led the Argonne's Nonproliferation Policy Support Group (NPS), managing a team that combines expertise in science and engineering with the knowledge of nonproliferation policies and international affairs to develop technical solutions, provide technical advisory services, and conduct outreach related to export controls on strategic WMD-related commodities and implementation of nuclear material safeguards in support of U.S. Department of Energy programs. In addition to her technical work, Kirsten actively supports diversity and inclusion efforts primarily through Argonne's Women in Science and Technology Program (WIST) which provides leadership and resources to promote the success of women in scientific and technical positions at Argonne. Kirsten was co-founder of Argonne's Introduce a Girl to Engineering Day for middle-school girls. Kirsten earned her MS and PhD degrees in Mechanical Engineering from Northwestern University and her BS in General Engineering from the University of Illinois at Urbana-Champaign.
Dr. Carmen Lilley
Associate Professor of Mechanical & Industrial Engineering, University of Illinois, Chicago
Carmen Lilley is an Associate Professor of Mechanical and Industrial Engineering at the University of Illinois at Chicago. Dr. Lilley's research interests are focused on fabrication of nanoscale materials and characterization and modeling of material properties at the nanoscale. Her research on nanomanufacturing and fabrication has focused on self-assembly of nanowire and nanoislands with e-beam evaporation in ultra high vacuum systems. Her characterization and modeling research includes electrical, mechanical, failure and reliability modeling of nanoscale materials. The application of her work is to fabricate nanoscale material systems with engineered properties. Dr. Lilley received a BS in General Engineering from the University of Illinois at Urbana-Champaign in 1998 and a PhD in Theoretical and Applied Mathematics from Northwestern University in 2003.

Mr. Curtis Maas
Chairman and CEO, RDI Group
Curtis Maas is the Chairman and Chief Executive Officer of the RDI Group, headquartered in Itasca, Illinois. The RDI Group provides capital equipment and related products to manufacturing customers worldwide in a wide range of industries including asphalt roofing and waterproofing, metal coil processing and various other market segments.  In addition, the company provides turnkey industrial shelters and enclosures to various industries, and provides contract manufacturing services to MRV, a leading provider of underwater robotic vehicles to scientific and military markets. He holds active board positions in various businesses in a range of industries, and in the community. Mr. Maas also leads a Venture group focused on early stage investments in advanced manufacturing and automation. Mr. Maas holds a BSME degree from Northwestern University and an MBA from the University of Chicago.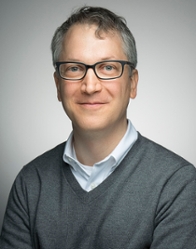 Dr. Paul Millman
VP, Advanced Development, Intuitive Surgical Inc.
Paul Millman is Vice President of Advanced Product Development at Intuitive Surgical, Inc. Paul has been working in industry on the development of surgical robotic systems for over 20 years. As a mechanical engineer and engineering manager at Computer Motion Inc. from 1996-2003, he helped develop the Zeus Robotic Surgical System. Since 2003 he has worked in various roles at Intuitive Surgical developing multiple generations of the da Vinci Surgical system, including the da Vinci Si system introduced in 2009, and the recently launched da Vinci Xi system. Paul also created and led the first interaction design and human factors engineering teams at Intuitive, and has an ongoing interest in human-centered design in product development. His academic training includes an MS and Ph.D. in Mechanical Engineering from Northwestern University where he was a member of the Laboratory for Intelligent Mechanical Systems (now NxR). His research focused on the design of telerobotic systems and haptic displays. Intuitive Surgical, Inc. is a robotics health care company that designs and manufactures the da Vinci® Surgical System. The company's mission is to make surgery more effective, less invasive, and easier on surgeons, patients, and their families.
Mr. Julio J. Santos-Munné
Director of Engineering, HDT Expeditionary Systems Inc.
Julio J. Santos-Munné is Director of Engineering of HDT Expeditionary Systems, Inc.'s Robotic division. Mr. Santos-Munné began his career as an entrepreneur by co-founding the surgical robotics company Z-KAT, Inc., (which later became Mako Surgical and subsequently was acquired by Stryker).  His work as a masters student, the invention of Coordinated Fluoroscopy, became core intellectual property for Z-KAT.  As Director of Engineering for Z-KAT he generated multiple patents for the company, including the one for their Robotic Arm Assisted Surgery System. He then joined Cobotics where he was product development manager for a modular multiple-axis distributed system for the material handling and automobile assembly industry. He also had a lead role in the mechanical design of the entire Cobotics product line. After Cobotics, Inc. was acquired by Stanley Assembly Technologies, Mr. Santos-Munné co-founded Kinea Design (later acquired by HDT ES) where he managed all R&D (including leading the team that developed the mechanical hardware for DARPA's Revolutionizing Prosthetics, "Bionic Arm"), commercial project developments, and all operational aspects of the business. Through the years, Mr. Santos-Munné has collaborated with various Northwestern University professors.  He holds BS degrees in Electrical Engineering and Mathematics from the University of Notre Dame and an MS degree in Mechanical Engineering from Northwestern.

Ming Zhou
Senior VP, Structural Analysis and Optimization, Altair
Dr. Ming Zhou joined Altair in 1998 and has been carrying the role as Chief Optimization Technologist at Altair ever since. Since 2008 he has been VP/SVP responsible for R&D of structural analysis and optimization software. Ming has published over 100 research papers on peer reviewed journals and at conferences. He was among the original authors of the SIMP method for topology optimization, and his latest contributions include the patented fail-safe topology approach. His roles in the research community include Editor-in-Chief of the journal 'Structural and Multidisciplinary Optimization', VP of ISSMO (international society of structural and multidisciplinary optimization).
More in this section