Innovation & Entrepreneurship
Mechanical engineering faculty and students are leaders in innovation, entrepreneurship, and technology transfer.
Northwestern's Innovation and New Ventures Office (INVO) is always on the lookout for research with commercial potential and guides future entrepreneurs to maximize the impact of their innovations.
In addition, Northwestern students in mechanical engineering and various other disciplines help run e@nu, a campus organization that hosts events and seminars throughout the year to promote entrepreneurship and networking.
Below are examples of several companies founded by faculty and students from Northwestern's Department of Mechanical Engineering.
Cobotics Inc.
Cobotics, Inc. is the leading designer and manufacturer of a new class of technologies known as Intelligent Assist Devices (IADs), which are revolutionizing material handling and assembly environments by enhancing human movements with computer-controlled machinery. 
The Stanley Works acquired Cobotics in 2003.
---
Z-Kat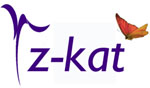 Late night brainstorming sessions among engineers Rony Abovitz, William F. Tapia, and Wayne Kerness, M.D., led to the vision of a company based on an innovative product line of digital technologies designed to meet the demanding requirements of several surgical specialties, including orthopedic and neurological surgery, interventional radiology/cardiology, and general surgery.
The group became aware of innovative image-guided surgery research in fluoroscopy and robotics by Michael Peshkin and Julio Santos-Munné at the Laboratory for Intelligent Mechanical Systems at Northwestern University. Their work led to a patented technology called Coordinated Fluoroscopy. The five-member group incorporated Z-KAT in 1997.
Z-KAT is now part of Stryker.
---
Surgical Insights, Inc.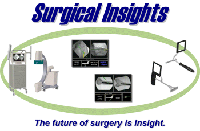 Founded by Northwestern students Jon Lea and Tom Kienzle, Surgical Insights, Inc. is a leading developer of image-guided solutions for surgery. Melding medical imaging and 3D tracking technologies, image-guided workstations present an "augmented reality" view to the surgeon akin to the heads-up cockpit display used by fighter pilots. Image guidance promises faster and more accurate procedures with less radiation exposure to patient and OR staff than conventional practice.
GE Medical Systems acquired Surgical Insights in 2002.
---
KineAssist™

Chicago PT LLC developed KineAssist™ technology to help physical therapists provide better patient care, increase patient and therapist safety, and improve clinic economics. KineAssist™ is a physical therapist's tool, not a machine that provides physical therapy.
KineAssist™ maintains the therapist's connection with the patient in all its important aspects: physical, sensory, and psychological. Chicago PT's approach is guided by practicing physical therapists, with the help of IDEO, the world's leading product development firm and practitioner of user/observation/design research.
The Rehabilitation Institute of Chicago purchased the KineAssist program in 2005. Chicago PT continues working on KineAssist development and other projects.
---
Herbst LaZar Bell Inc.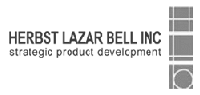 Herbst LaZar Bell Inc. (HLB) is an employee-owned, international product design consulting firm with nearly 100 employees, with offices in Chicago, Boston and Los Angeles. Multi-disciplinary teams offer expertise in human factors and market research, business strategy, industrial design, materials and processes, mechanical and electrical engineering, software development, bio-med technology, manufacturing management, prototype services, and more.
Many partners are university professors, including three at Northwestern University's unique Master of Product Design and Development graduate program. Many are also recognized expert speakers, lecturing at events, conferences, and universities around the globe on such topics as design trends, innovation, and the strategic value of design.
The partners and products of HLB have been quoted and featured in countless books, newspapers, magazines, and TV programs.
---
Tanvas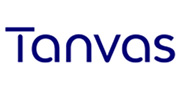 Tanvas (originally Tangible Haptics LLC) was founded in 2011 to bring a compelling sense of haptic reality to interfaces on glass touch screens. Intellectual property resulted from lab developments in Surface Haptics.
More in this section