Research

  /  

Areas of Research

Advanced Manufacturing
Innovating manufacturing processes, equipment, controls, predictive capabilities, and connectivity for enhanced productivity, precision, and sustainability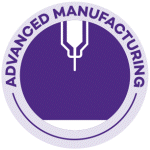 Manufacturing has the largest economic multiplier effect of all industries, integrating both ideas and technologies across multiple disciplines, and aiming for the creation of processes and systems with a lasting positive environmental and societal impact.
View advanced manufacturing faculty

Research Area Subtopics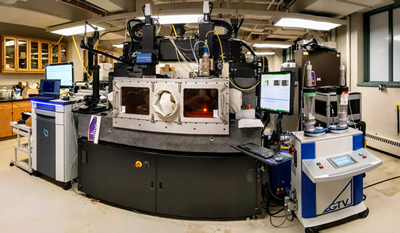 Additive Manufacturing Processes and Systems
AM allows the creation of products with geometries and material systems that are not possible by other processes. We invent, improve, and characterize AM processes from the micro- to the macro-scale to create novel material architectures and enhance product performance. We further hybridize AM processes to advance the frontiers of processability and controllability.



---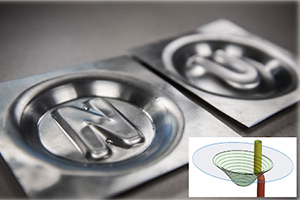 Deformation-based manufacturing processes and systems
Deformation processing is the backbone of mass production. We are extending its applicability to benefit both high-volume production, such as forming of metal alloys and polymer-based composites, and one of a kind customized or low-volume products via incremental forming without using geometry-specific tooling. To this end, we develop innovative processes and machine systems.




---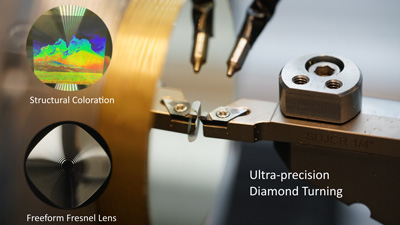 Micro/nano and Precision Manufacturing
Processes under this heading are seen by many as the key technologies of the century. We are pushing the limits of precision and resolution to enable scalable micro/nano manufacturing processes through new system design and process innovation (e.g., micro/nano machining, nano-fabrication, micro-forming and laser processing). Applications include surface texturing, metamaterials, plasmonic nano photonics, and soft robotics.


---
Physics-based Data-driven Process Design and Control
To meet the stringent and ever-increasing demands on performance and productivity, model-based manufacturing needs to supersede conventional approaches. We establish solid understanding of process mechanics and use numerical simulations to determine, a priori, process parameters considering material and process uncertainties. We also link this understanding with synthetic and prior physical data and in situ process sensing to create robust process control solutions.
---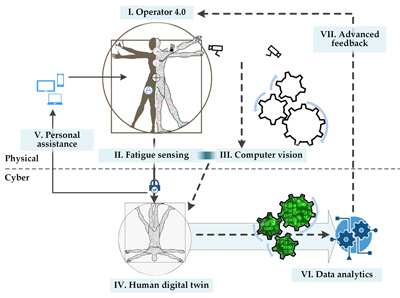 Digital Twins in the Connected World
Digital twins (virtual models) are the prerequisites for assessing and controlling all activities in a manufacturing system. We build and integrate digital twins of physical manufacturing systems to enable the realization of cyber-physical systems for sustainable manufacturing through the use of physical models and advanced AI analytics. We improve our understanding of ergonomics in different manufacturing environments by providing innovative wearable sensors.

ME Faculty
Courtesy Faculty
More in this section