Supporting Mental and Emotional Health Within Computer Science Education
The mental health challenges facing youth in underserved communities stem from systemic factors beyond their control. For instance, a pre-existing lack of mental health resources in these communities has been exacerbated by recent events, like the global Covid-19 pandemic. Community computer science programs are filling a critical gap in youths' lives by providing a safe and welcoming space that empowers them to develop a supportive computing community.
Northwestern Engineering's Mara Ulloa is building on the valuable contribution of these community organizations by co-creating digital tools with students that are better designed to meet their needs.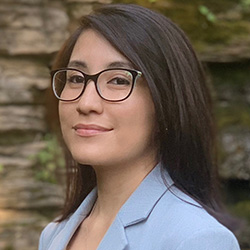 "Technology is rarely designed for youth, with youth, especially those from underserved communities," Ulloa said. "Working directly with youth is critical for amplifying their voices and ensuring that digital health interventions are driven by their values, goals, and needs. Youth in these community programs have a demonstrated interest in building and learning about technology. By following their lead throughout the creation, design and invention of new technologies, health tools have a greater chance at connecting with youth."
To help address this need, Ulloa received a Social Justice Mini-Grant through the Graduate School (TGS) Office of Diversity and Inclusion (ODI) to support her collaboration with We All Code (WAC), a volunteer-run, 501(c)3 nonprofit organization that offers free educational resources and hands-on coding classes in web, game, and app development to Chicago youth ages 7 to 17.
A second-year PhD student in computer science at the McCormick School of Engineering, Ulloa is advised by Maia Jacobs, Slivka Professor of Computer Science at Northwestern Engineering and assistant professor of preventive medicine at Northwestern's Feinberg School of Medicine. Jacobs is also the director of the NU-PATH Lab.
The ODI mini-grants support current TGS-enrolled students and graduate student affinity groups with funding up to $2,500 for projects that impact the local community and reflect the principles of community building, diversity and inclusion, social justice, and sustainability.
Through participatory research and human-computer interaction methods, Ulloa and Jacobs aim to co-design digital interventions that support youth's mental and emotional health within computer science education environments.
"We hope to provide innovative strategies for embedding metal health support into CS curriculums and community programs," Ulloa said.
The research partnership has three components. First, Ulloa and Jacobs aim to understand underserved youth's mental health experiences, their perceptions of their own mental health, and their preferences for digital mental health support as they return to in-person learning settings. In this discovery phase, Ulloa will conduct participatory design sessions with WAC students aged 12 to 18 to gain insights into youth's mental health support needs and identify features that are most appealing and engaging for young users.
Next, using the results of the participatory design sessions, Ulloa will prototype mental health support tools for use within and outside of the classroom. WAC students will interact with the prototypes and provide feedback through an iterative design process.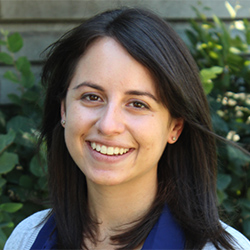 "The primary goal of this phase of research is to allow youth to define mental wellbeing in their own terms and co-create support tools that they will genuinely want to use," Ulloa said. "I believe that involving youth in the development of these tools will challenge students' passive interaction with technology that surrounds digital natives by inviting them to engage in the creation, design, and invention of new technologies."
Next, the Northwestern team and WAC will implement a digital mental health intervention over several months to evaluate the impact of the technology. Ulloa will then run a longitudinal evaluation of these interventions to assess acceptability, engagement, and impact on youth's mental wellbeing. She will examine multiple outcome metrics, including students' mental health before and after the engagement with the intervention. She will also assess how students' mental wellbeing impacts their academic performance and interest in computer science.
"By working with community-based programs like WAC, we are able to think about sustainable implementation strategies that go beyond the research timeline. This is a critical challenge with many digital health tools. It is important to us that the tools we co-create with adolescents are readily accessible to them," Jacobs said.
As a student in Northwestern University's Center for Civic Engagement Graduate Engagement Opportunities Community Practicum, Ulloa first connected with WAC last year through a 10-week internship.
Outside of the research partnership, Ulloa continues to volunteer, mentor, and teach virtual and in-person programming workshops at WAC. She has also recruited additional Northwestern graduate students to volunteer and provide mentorship to WAC students.
"Mara is building a bridge between the University and WAC," Jacobs said. "Long-term, we hope to continue to develop ways for Northwestern students to mentor and connect with WAC students."
Ulloa will present progress on her research as part of the ODI Social Changemakers Video Series on June 30, 2023.