Argall Featured in Crain's Chicago Business Article
Her team at argallab aspires to build an autonomous wheelchair.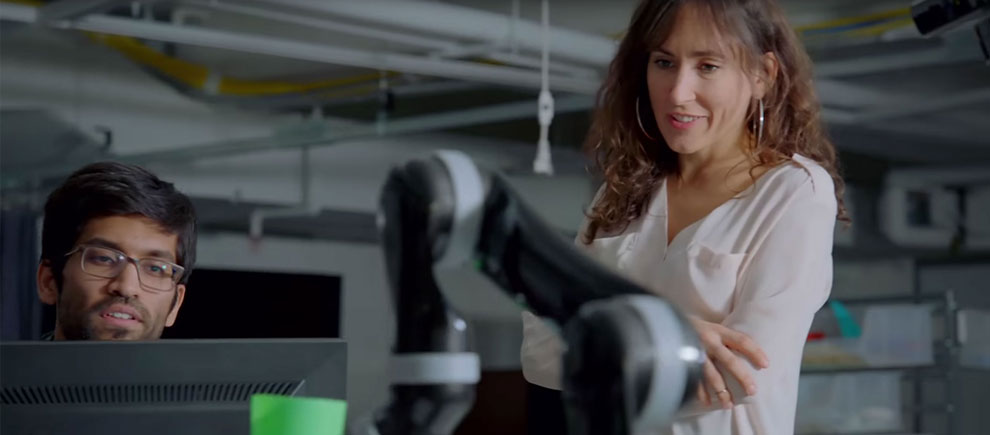 Prof. Brenna Argall has been spotlighted in a news article, titled, "She Wants to Make an Autonomous Wheelchair", published by Crain's Chicago Business.
Prof. Argall is Director of the Assistive & Rehabilitation Robotics Laboratory (argallab) at the Rehabilitation Institute of Chicago (RIC), the nation's premier rehabilitation hospital, where Prof. Argall and her colleagues are working on a smart version of a wheelchair. Backed with $2.5 million in federal grants, her team hopes to field a commercially feasible model within five years that leaves the user in charge but learns from what it's told, making control simpler, reaction time faster and collision avoidance easier.
The mission of the argallab is to advance human ability by leveraging robotics autonomy. Prof. Argall's further research, includes how autonomous robots already synthetically sense the world, generate motion and compute cognition—any of which might be adapted to help address sensory, motor and cognitive impairments in humans. In order to achieve widespread adoption, her algorithm will adapt to the varied and variable needs of users. Patient populations who are poised to benefit from such advances include those with Amyotrophic Lateral Sclerosis (ALS), Muscular Dystrophy (MD), Multiple Sclerosis (MS), high level Spinal Cord Injury (SCI), Spinal Muscular Atrophy (SMA), Cerebral Palsy (CP), Traumatic Brain Injury (TBI), Parkinson Disease and stroke survivors, among others.