Academics

  /  

Courses

  /  

Course Descriptions

MECH_ENG 240: Intro to Mechanical Design and Manufacturing
VIEW ALL COURSE TIMES AND SESSIONS
Prerequisites
MAT SCI 201 & CIV ENG 216
Description
Strategies and methods of designing, manufacturing, and testing of mechanical products. Engineering drawing and CAD, design methods, material properties, failure modes, selection methodology, fundamental GD&T, and selected manufacturing processes.
Who Takes It
ME 240 is a required course for mechanical engineering students. This course is the first course of 3-course series that includes ME 340: Computer Integrated Manufacturing and ME 315 Theory of Machines - Design of Elements.
What It's About
For many students, this course is one of their first professional engineering courses. As distinguished from background courses in science and mathematics, professional engineering is concerned with obtaining solutions to practical problems.
Lectures
This course meets three times per week for 50-minute lectures.
Labs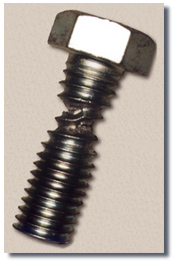 Weekly three-hour lab exercises. Lab sections will be assigned by the end of first week. The final project will be a design competition. Prize will be given to the top group, which yields the highest performance index in testing their prototypes.
Topics
Design process
Engineering drawing
Tolerances Limits and fits
GD&T
Material types and properties
Material selection
Design for X (Strength, Rigidity)
Competing failure modes
Manufacturing processes
Textbook
Electronic handouts provided through Canvas.
Assessment/evaluation
Homework, Labs, Quizzes, Project Presentation
Advanced study
Students interested in mechanical design can take the following courses:
Contact
Professor: Kornel Ehmann
Email:
k-ehmann@northwestern.edu