Academics

  /  

Courses

  /  

Course Descriptions

MECH_ENG 340-1: Computer Integrated Manufacturing I: Manufacturing Processes
Quarter Offered
Fall : Sec 20 TTh 11:00 AM-12:20 PM; Sec 21 TTh 12:30-1:50 ; P. Guo
Prerequisites
ME 240 or consent of instructor.
Description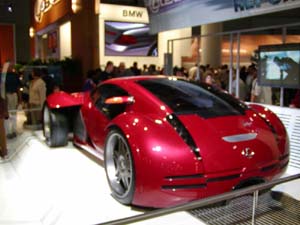 Use of computers to improve productivity and reduce cost in manufacture of discrete parts and assemblies. Manufacturing processes: analysis and evaluation of processes usage of the contemporary manufacturing environment.
Who Takes It
ME 340-1 is taken by mechanical engineers, manufacturing engineers, and industrial engineers.
What It's About
This course is an introduction to the processes used in the contemporary manufacturing environment including casting, powder metal processing, polymer processing, machining, joining, metal forming, layered manufacturing and electronic materials processing. Process specific component design, materials selection and specification, capital equipment and tooling requirements will be covered.
Mini-syllabus
Introduction
Properties of Materials
Phase Diagram
Casting
Machining
Layered Manufacturing
Metal Forming
Fastening Processes
Laser Beam Processes
Plastic Processing
Integrated Circuits
Electronic Assemblies
Manufacturing Engineering.
Course Summary
Final Exam
Textbook
Fundamentals of Modern Manufacturing, 5th edition
ISBN 978-1-118-23146-3
Mikell P. Groover
Reference Materials
Introduction to Manufacturing Processes
J. A. Schey, McGraw Hill, 1987
Manufacturing, Engineering & Technology, 5th edition
ISBN: 0131489658
Serope Kalpakjian, Steven Schmid
Advanced Study