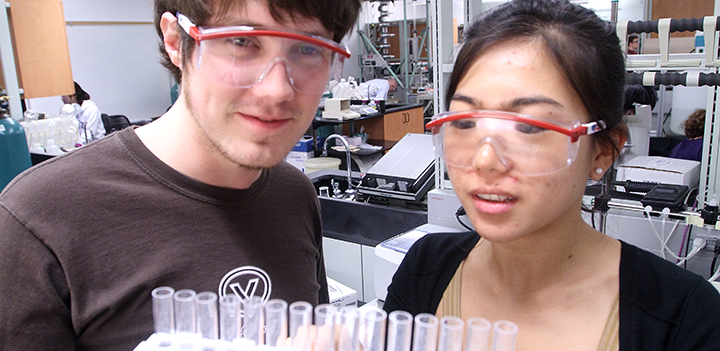 Academics

  /  

Graduate Study

Master of Science in Materials Science and Engineering
The master of science in materials science and engineering is one of the highest rated graduate programs of its kind. We offer a rigorous program that trains graduate students to become leaders in industrial and university settings.
Learn more about the department's research areas
Request More Information
Download a PDF program guide about your program of interest, and get in contact with our graduate admissions staff.
MS Concentration in Integrated Computational Materials Engineering
The concentration in integrated computational materials engineering is led by professors Christopher Wolverton and James Rondinelli and builds on Northwestern's unique research and education achievements in computational materials design.
Learn more about the concentration
Career Paths
The master of science in materials science and engineering emphasizes enhancement of professional skills, knowledge, and research techniques. It is highly valuable as preparation for professional practice, and it serves as a foundation for advancement to doctoral study.
Graduates are expected to keep the global demand for trained materials scientists growing in the the twenty-first century. Graduates typically find work in a number of fields including health care, information technologies, and energy.
More in this section