Northwestern CS Welcomes New Teaching-Track Faculty Members
As part of the ongoing University growth initiative, Northwestern Engineering's Department of Computer Science welcomes three teaching-track faculty to develop new courses based on emerging ideas and student demand, all while fostering a broad and inclusive computing community.
"I am delighted that we made tremendous progress this year in building our team of teaching track faculty by bringing together three faculty with significant experience in key areas of artificial intelligence, software engineering, data structures and introductory programming," said Samir Khuller, Peter and Adrienne Barris Chair of Computer Science at the McCormick School of Engineering. "Our department will greatly benefit from this recruitment effort and I am thrilled to welcome three wonderful new faculty to our dynamic team. Our students will get a chance to experience a wide variety of new courses and electives."
---
David Demeter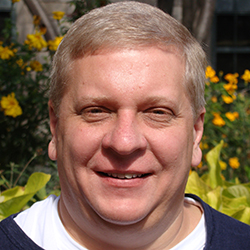 In September, Demeter (PhD '20) will be promoted from a postdoctoral fellow to an assistant professor of instruction. Demeter instructs courses in artificial intelligence, machine learning, deep learning, and natural language processing. His research focuses on examining the composition of neural and symbolic models and addressing the architectural limitations of neural network language models. Demeter seeks to apply these methods to research topics at the intersection of natural language processing and finance.
Previously, Demeter worked as an investment banker focusing on financing transactions and international mergers and acquisitions, completing more than 70 transactions totaling roughly $10 billion. He also cofounded a startup specializing in derivative securities.
Demeter earned a PhD in computer science from Northwestern Engineering in 2020, advised by Doug Downey, professor of computer science. Demeter obtained a master's degree in applied mathematics and bachelor's degree in electrical engineering from Northwestern University, and an MBA in analytical finance from the University of Chicago Booth School of Business.
---
Anastasia Kurdia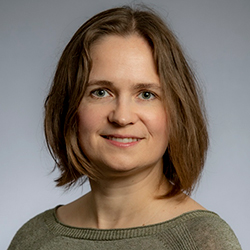 Kurdia joins in August as a full professor of instruction. Prior to joining Northwestern, she served as a senior professor of practice and undergraduate coordinator with the Department of Computer Science at Tulane University. In these roles, she developed and taught a wide variety of computer science courses. Kurdia also worked on issues in computer science education, concentrating on effective teaching and active learning, novel pedagogic methods, learning at scale, teaching with technology, and increasing diversity in technical fields. Kurdia's contributions to the pedagogy of computing have been recognized by several awards, including a Teach Access Curriculum Development Award, Google CS Engagement Small Award, and Ada Lovelace Woman of the Year in Greater New Orleans Area Tech Award.
Before joining Tulane, Kurdia taught at several selective liberal arts institutions, including Bucknell University, Connecticut College, and Smith College. She earned a PhD in computer science from the University of Texas at Dallas in 2010 and received a bachelor of science degree in applied mathematics from Belarusian State University in 2004. In her dissertation, she developed new algorithms for studying protein geometry.
---
Rachel Trana
Trana (PhD '10) joins in September as an associate professor of instruction and assistant chair. Her current research interests include machine learning algorithms to detect cyberbullying in image and text memes, and the analysis and assessment of educational technologies and approaches to improve undergraduate engagement and retention in STEM.
Most recently, Trana was an engineering manager with Grainger in the KeepStock domain, where she was responsible for leading and managing multiple technical teams developing innovative and cutting-edge software solutions to streamline inventory management processes. Previously, Trana served as an associate professor of computer science at Northeastern Illinois University (NEIU), where she received the Spring 2021 NEIU Unsung Shero award and a teaching excellence award.
Trana earned a master's degree and PhD in applied mathematics from Northwestern University, with a focus on computational modeling of neurons in the hippocampus region of the brain.