CS Senior Spotlight: Nicole Chen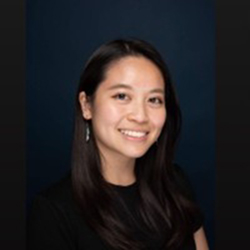 Northwestern Engineering's Nicole Chen graduates this month with a combined bachelor's degree in industrial engineering and management sciences (IEMS) and master's degree in computer science, as well as a minor in computer science.
Chen served as a co-president of the Women in Computing technology community this academic year and was a programming chair from 2021 to 2022. She was also the programming and logistics chair for WildHacks 2022, Northwestern's interdisciplinary hackathon. A dedicated peer mentor, Chen has supported COMP_SCI 211: Fundamentals of Computer Programming II for four quarters and COMP_SCI 217 : Data Management and Information Processing for three quarters.
In addition, Chen was a peer adviser during the 2021-22 academic year, welcoming incoming first-year students during Wildcat Welcome as well as leading Personal Development (PRDV) sessions in the fall and winter quarters.
We asked Chen about her experiences at Northwestern Engineering, impactful collaborative experiences, and her advice for current students.
Why did you decide to pursue the combined BS/MS degree in IEMS and CS at McCormick?
I thought pursuing both degrees would allow me to have a wider range of career options as well as more flexibility. I've always been interested in management sciences, but as someone who grew up with parents working in tech, I also wanted to stay in touch with tech.
It's always very fascinating to learn the same or similar concepts from two different perspectives and approaches. I learned about machine learning both from an algorithm and code-based approach in my CS classes and from more of a statistics and math-based standpoint in IEMS classes.
How did the McCormick curriculum help build a balanced, whole-brain ecosystem around your studies?
The McCormick curriculum definitely helped me establish a good foundation in STEM. Specifically, the required math sequence and basic science courses made me a more well-rounded — or "whole-brain" — engineer.
Engineering Analysis classes taught me the process of logical thinking, and the MATLAB assignments helped me think critically as a coder, which was really crucial for my studies in CS. Additionally, I also enjoyed working on group projects for Design Thinking and Communication (DTC), where we collaborated with real clients. It really made me feel like the work I did was impactful and practical.
What are some examples of collaborative or interdisciplinary experiences at Northwestern that were impactful to your education and research?
In terms of interdisciplinary experiences, I really liked that I had the chance to take classes outside of the engineering realm. For instance, I took performance studies for my design and communication credits, and it was one of the most memorable and enjoyable classes I've ever taken at Northwestern. It challenged me to step out of my comfort zone and definitely helped me grow in areas I wouldn't have been able to from my major courses alone.
Another example is the DSGN 300-0: Designing Your Life course. I learned so much about how to navigate my own life and deal with situations. It was one of my favorite classes! I just love how Northwestern gives us the flexibility and opportunity to take classes outside of our majors and allows us to experience different areas.
What skills or knowledge did you learn in the undergraduate program that you think will stay with you for a lifetime?
I believe soft skills, especially communication and leadership skills that I have learned from the undergraduate program, will definitely stick with me for a lifetime. Classes such as IEMS 344: Whole-Brain Leadership, DSGN 300, and all the group project-based courses taught me to be a better leader and communicator.
What's next? What are your short- and long-term plans/goals in terms of graduate studies and/or your career path?
I will be moving to New York City for my full-time job as a software engineer. I plan on staying in the industry and potentially trying out different roles in tech such as a product manager.
What advice do you have for current Northwestern CS students?
The biggest advice I have for current Northwestern CS students is to go at their own pace and not compare themselves to others. Take advantage of all the CS resources provided by the department and attend events and talks!