Competitive Programming Team Wins Third Place in Mid-Central Regional International Collegiate Programming Contest
The "ispc team" advances to the 2023 ICPC North America Championship in May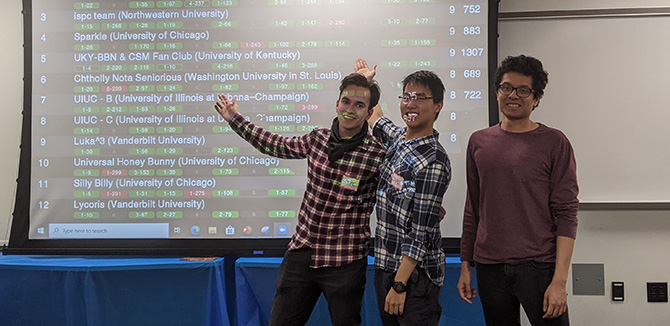 A Northwestern competitive programming team won third place in the Mid-Central USA Regional International Collegiate Programming Contest (ICPC) held on February 25 at Purdue University Northwest – Hammond (Indiana) Campus.
The "ispc team" includes Felix Haba, a fourth-year student pursuing bachelor's degrees in physics and economics in Northwestern's Weinberg School of Arts and Sciences Integrated Science Program (ISP) and a master's in computer science at Northwestern Engineering; Nikhil Kalghatgi, a fourth-year student double-majoring in computer science at the McCormick School of Engineering and in integrated science through ISP; and Chi Li, a second-year ISP student pursuing a degree in chemistry at Weinberg.
"I met Felix and Nikhil in the ISP program. I mentioned my experience with competitive programming when they were preparing for the contest last year and am very fortunate to have joined the team this year," Li said.
Quanquan Liu, a postdoctoral scholar in the Northwestern CS Theory Group, and Konstantin Makarychev, professor of computer science at Northwestern Engineering, coach the team.
"It has been a very edifying experience in learning to build complementary skills with my teammates to solve as many problems as possible under tremendous time pressure," Haba said. "We have different skills which we discovered and fine-tuned during weekly practices over the last few months. Huge thanks to Quanquan, who organized the weekly practices and trained us, and to Professor Makarychev for bringing us to the event."
Competing against 100 regional teams from colleges and universities in Arkansas, Illinois, Kentucky, Missouri, and Tennessee, the team solved nine and attempted one of the total set of 13 problems during the five-hour, on-site contest. The Mid-Central USA Regional contest is one of the eleven regional contests comprising the North American super-region.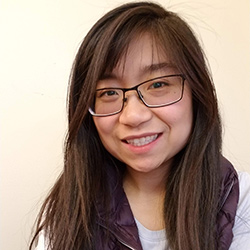 "It has been a great experience coaching Northwestern's ispc team! The team is enthusiastic, skillful, and has worked really hard over the past months training for the competition," Liu said. "We appreciate all of the support we've received from Northwestern's CS department throughout these months. I am proud of our team for their accomplishments, and we look forward to competing at the NAC!"
Haba, Kalghatgi, and Li are advancing to the 2023 ICPC North America Championship hosted by the University of Central Florida on May 25-30. Top-performing teams will qualify for the 47th Annual ICPC World Finals in November.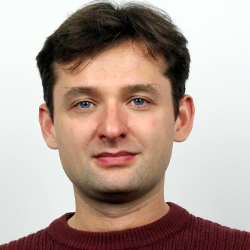 "ICPC contests are the most prestigious programming competitions," Makarychev said. "I am very proud of our team! This is a huge accomplishment."
The ICPC is the world's oldest and largest programming contest. Annually, more than 10,000 teams compete in global and regional contests.
Problems have varying degrees of difficulty and incorporate five programming languages — C, C++, Java, Kotlin, and Python 3. Each three-member team at the Mid-Central USA Regional Contest was provided with one shared workstation that is not connected to the internet. Teams are prohibited from possessing any electronic devices during the competition, except for simple watches.
During the competition, teams submit their solutions to an automated judging system. Rankings are based first on the number of problems solved and then on the time to solve the problem. Problems solved in multiple attempts receive time penalties.
Northwestern Engineering's "Team WildBRs" solved three problems and attempted two during the Mid-Central USA Regional ICPC. Team members include Davi Maciel Dias, a second-year student in computer science; Eliseu Antonio Kloster Filho, a second-year student in mechanical engineering and an ISP student; and Lucas Takayasu, a first-year student pursuing a combined BS/MS degree in electrical engineering.