Xiao Wang Receives Facebook Gift Supporting EMP-Toolkit
Facebook awards Wang $160,000 to research cryptographic techniques
Xiao Wang, assistant professor of computer science at Northwestern Engineering, received a $160,000 gift from Facebook to research Efficient Multi-Party Computation (EMP)-Toolkit, an open-source, multi-party secure computation framework that allows parties to jointly compute functions while keeping their data private.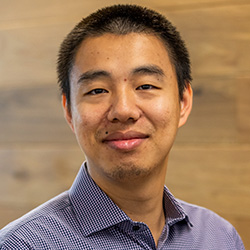 Wang received the gift for "Advance Existing 3rd Party Open-Source PETs Software: EMP-toolkit." The gift will go toward Wang's efforts to enhance EMP-toolkit's capability, security, and efficiency, and foster an improved open-source community surrounding EMP-toolkit.
Wang has maintained EMP-toolkit for more than five years. The open-source project started as a platform Wang used for benchmarking and prototyping. He ultimately realized the framework could be meaningful to others beyond his own research. Projects on secure machine learning, record linking, and other applications around the world are currently using EMP-toolkit, and Facebook's support is one more milestone for the project's development.
"We look forward to collaborating with Facebook researchers on interesting practical computation questions and apply EMP-toolkit to build practical systems," Wang said. "When the data scale is in the order of billions, every problem will become a new challenge."
Wang hopes EMP-toolkit will eventually become like a Standard Template Library of cryptographic protocols. The long-term goal is to maintain highly efficient and secure implementations of popular cryptographic protocols and useful building blocks that people can use to develop complicated systems. 
"Our team at Northwestern has always had strong faith in open-source and reproducibility of research outcomes," Wang said. "This gift surely strengthens our position in this."