Computer Science Leaders Examine Emerging Trends in CS Education
During a virtual event, computer science department chairs and faculty discussed current challenges
The state of computer science education has shifted drastically in recent years. Overwhelming demand for computer science programming and research has motivated many university computer science departments to examine how to meet the needs of undergraduates, and the transformative possibilities of interdisciplinary research, along with best practices in faculty hiring, and models for hybrid instruction post-quarantine.  
During the Northwestern Computer Science conference "Emerging Trends in Computer Science Education" on June 28, computer science department chairs and faculty from institutions across the country met to examine these challenges. Panelists including Northwestern CS faculty and guests discussed the pros and cons of online and hybrid education, the value of jointly hired faculty, factors for successes in hiring teaching-track faculty, and methods to broaden computer science programming in undergraduate education.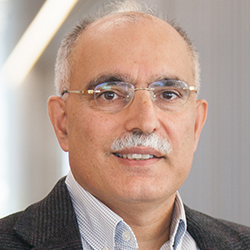 "This conference was an opportunity for dialogue to think collectively about the many challenges and opportunities computer science educators are facing together currently," said Samir Khuller, Peter and Adrienne Barris Chair and Professor of Computer Science. "We are grateful for the rich discussions and panelists who contributed to this event. I look forward to the ways we can work together to improve computer science education in the future." 
CS+X opportunities and challenges
In the opening session, panelists discussed the reality that computational thinking is ubiquitous and essential for everyone regardless of occupation. Computation is impacting every major aspect of society, and this embedding of computing focused faculty with dual appointments enables seamless collaboration across units. It is a primary motivation for CS+X programming — academic offerings that blend computer science concepts with diverse disciplines such as journalism, statistics, education, medicine, engineering, or business.
Michael Horn, associate professor of computer science at Northwestern Engineering, shared examples of Northwestern Engineering's CS+X PhD programs including Technology and Social Behavior and Computer Science and Learning Sciences. These programs provide deep training in computer science applied to an "X" discipline, can help develop research in niche topic areas, and build a strong sense of community among highly specialized scholars. Some challenges exist, however, including potential confusion around a student's true "home community" and less freedom scheduling courses. 
Nancy Amato, head of the computer science department and Abel Bliss Professor of Engineering at the University of Illinois at Urbana-Champaign, noted similar challenges. Even so, CS+X undergraduate degree offerings are highly attractive to students. The major has been popular ever since UIUC approved its first CS+X degrees in 2013. 
Computing in undergraduate education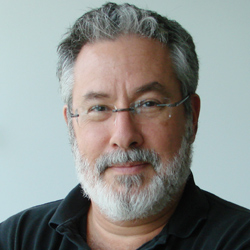 Non-CS majors are also increasingly interested in gaining computer science skills such as programming, as noted in another panel session on computing in undergraduate education. Larry Birnbaum, professor of computer science at Northwestern Engineering, Susanne Hambrusch, professor of computer science at Purdue University, and Clayton Lewis, professor of computer science at University of Colorado Boulder, shared workshop insights from CUE.NEXT, a series of interdisciplinary, inter-institutional workshops supported by the National Science Foundation.
In order for CUE curriculum to be realized to its full potential, the panelists said it's important to make sure faculty understand and support the needs of non-CS majors, define what aspects of computing are needed across multiple disciplines, and use competency-based assessment instead of traditional ranked-based grading.
Computer science is ripe for translation across disciplines, especially creative fields, said Leah Beuchley, associate professor of computer science at the University of New Mexico. During her talk, she spoke about a class where students created physical objects from code including jewelry, board games, and candles. "Computer science is an intrinsically creative discipline," Beuchley said. "We should embrace, celebrate, and strengthen its natural ties to the arts."
CS instruction post-quarantine
As CS educators plan to return to teaching in-person classes on campus, some are wondering whether instruction should go back to the way it was before lockdown. 
The short answer is "no," said Vincent St-Amour, assistant professor of instruction at Northwestern Engineering, and Kristin Stephens-Martinez, assistant professor of the practice of computer science at Duke University. Pre-quarantine instruction was not perfect, they argued, and neither was instruction during quarantine. Ideally, instructors should approach post-quarantine CS instruction using lessons learned during the pandemic.
During the pandemic, for instance, professors needed to adapt to new ways of teaching. St-Amour and Stephens-Martinez advocated keeping post-quarantine self-study resources, recording lectures (even in-person) so students can re-watch as needed, offering private and anonymous channels for questions, and prioritizing critical material and dropping what is less important. 
Hiring faculty of instruction
To meet continued demand for more computer science courses, some departments are ramping up their recruitment of faculty of instruction.
Faculty of instruction primarily focus their time on teaching, advising, and curriculum development, whereas tenure-track faculty members primarily devote their energies to research, and teaching of upper-level undergraduate electives and graduate level courses. As part of Northwestern CS's growth initiative, the department announced in 2016 it would hire an additional 20 tenure-track faculty members and expand its teaching faculty to support rising enrollments. Since then, teaching track faculty have more than doubled in numbers: currently, the department employs ten faculty of instruction.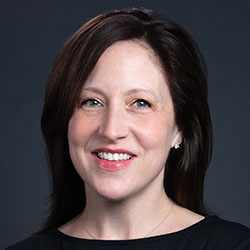 Teaching faculty positions come with unique expectations and career pathways. Although applications for teaching-track faculty positions are fewer than tenure-track faculty applications, the ease of hiring improves as the teaching-track community grows. Panelists on this session included Sara Sood, professor of instruction and Chookaszian Family Teaching Professor at Northwestern Engineering, Nate Derbinsky, associate teaching professor and assistant dean for teaching faculty at Northeastern University, and Christine Alvarado, teaching professor and associate dean for students at the Jacobs School of Engineering at University of California San Diego. 
"These roles didn't exist when we were finishing our PhDs," said Sood. "Before this, if you really wanted to focus on teaching, you would go to a liberal arts college. But now that we have these roles, people can go down that small school path or choose to be at a bigger place and continue doing research or outreach. Beyond the core expectations of teaching, advising, and curriculum development, we all choose our own path."