CUE.NEXT Workshops Kick Off in Chicago
First of three CUE.NEXT workshops initiates dialogue on the future of computing in undergraduate education.
The demand for computer science and computing knowledge has developed at an unprecedented rate. As industries continuously transform in response to new computer science technology, students seek the fundamental skills necessary to succeed in an increasingly digital world. How do academic institutions develop curricula that meets the needs of a wider student audience? 
Interdisciplinary, inter-institutional faculty teams came together at the first CUE.NEXT Workshop on November 18 and 19 in Chicago to brainstorm the role of computing in undergraduate education. The workshops — supported by the National Science Foundation — are led by Northwestern University, Purdue University, and University of Colorado Boulder.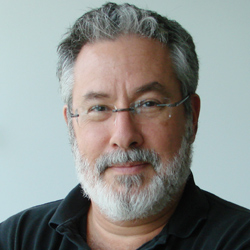 Faculty teams included members from a variety of disciplines, including computer science, computer engineering, electrical computer engineering, information systems, and non-computing centric disciplines. The goal of the workshop was to spark academic dialogue on how to structure curricula aimed at teaching the fundamentals of computer science and computing to non-computer science majors.
Northwestern faculty and staff leading the CUE.NEXT Workshops were Larry Birnbuam, professor of computer science; Sara Sood, professor of instruction; Ian Horswill, associate professor of computer science; and Jeff Stiers, director of computer science department initiatives. 
Upcoming workshops will be held in Washington D.C., on December 5-6, and in Denver on January 23-24.