Adobe Research Visits Northwestern Engineering and Kellogg Marketing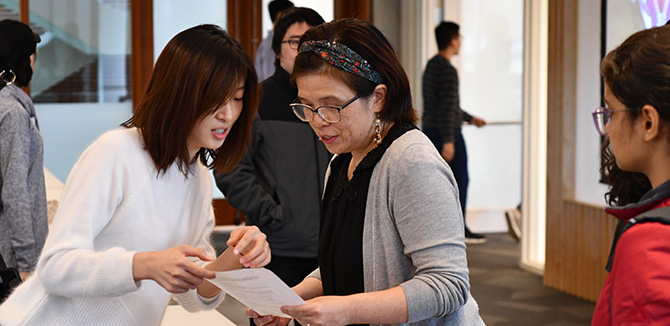 Five representatives from Adobe Research spent two days on the Evanston campus meeting with Northwestern Engineering and J. L. Kellogg  School of Management faculty and PhD students to discuss potential research collaborations and sponsorships.  
The visit, held on October 15 and 16, was hosted by the McCormick School of Engineering computer science and the Kellogg marketing department. As part of the visit, Adobe Research representatives met with McCormick Dean Julio M. Ottino and Kellogg Dean Francesca Cornelli, attended multiple faculty meetings, and met with computer science PhD and master's students interested in potential employment with Adobe. 
Adobe Research visitors included Shriram Revankar, VP and fellow; Lynn Gong, product manager; Punit Suvarna, senior director of talent acquisitions; Tong Sun, director of the Document Intelligence Lab; and Aditya Baul, senior product manager, new products and innovation.