Bryan Pardo Hosts Midwest Music & Audio Day
The one-day get together of music information and music audio processing researchers was held on Fri, 6/23 in Ford ITW.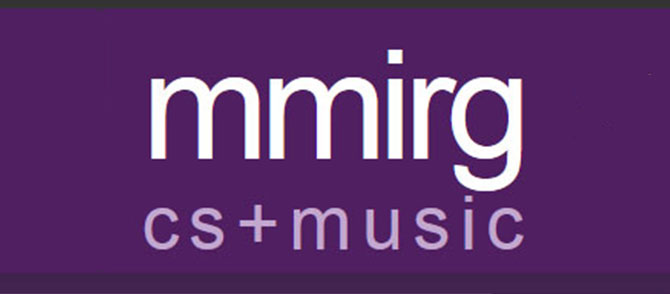 On Friday, June 23, Midwest Music and Audio Day (MMAD) was held in the Ford ITW Room at Northwestern University. The event is a one-day get together of music audio processing researchers and artists and industry people, where attendees from companies like Bose, Shure, GN, 2112, mProve Health, and HDpiano will mesh with academics from Indiana University, New York University, University of Illinois at Urbana-Champaign, University of Iowa, University of Michigan, University of Rochester, Westmont College, and Carnegie Mellon University will be attending. There will also be artist talks, music tech demos and performances. 
Prof. Bryan Pardo and his Interactive Audio Lab will host the event with generous support from the Barry and Mary Ann MacLean Fund for Art and Engineering
This will be a chance for research groups and artists from the Midwest to meet and present their works in a more relaxed and more affordable setting than is typical at IEEE and ACM-style conferences. Registration is free. Opportunities to present work as posters/talks/demos/art works are available to registered participants. Parking and lunch will be provided free of charge for all presenters and attendees up to a maximum of 50 registered attendees. Limited travel assistance funding will be available for long distance presenters in financial need.
View schedule of events and register: http://music.cs.northwestern.edu/mmad/
Registration is free. Come find out what is going on in the world of music and audio.​