Alaina Kafkes Selected as 2016 GHC Scholarship Recipient
She will attend The 2016 Grace Hopper Celebration of Women in Computing (GHC), taking place on Wed, 10/19 through Fri, 10/21 in Houston, TX.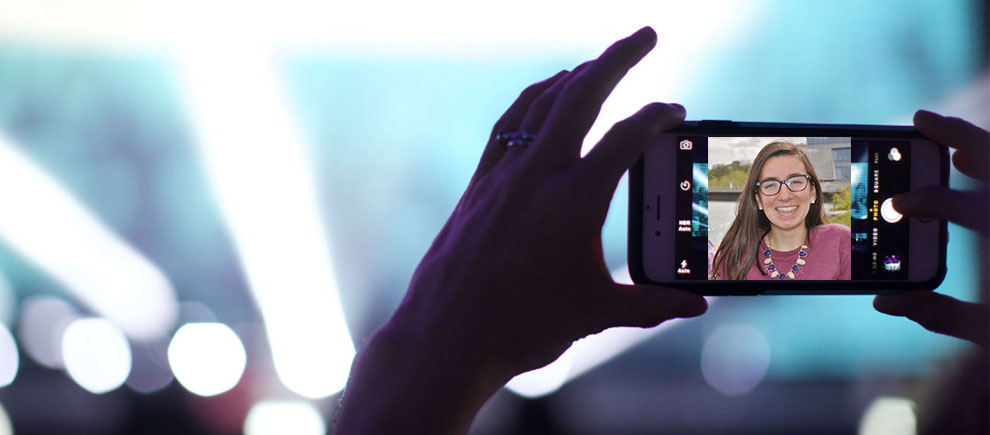 EECS Undergraduate Student Alaina Kafkes has been awarded a 2016 GHC Scholarship by the Anita Borg Institute to attend The 2016 Grace Hopper Celebration of Women in Computing (GHC), which will take place on Wednesday, October 19 through Friday, October 21 in Houston, TX.

The scholarship covers the cost for conference registration, meals, travel, and hotel accommodations.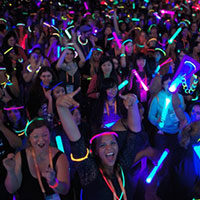 The Grace Hopper Celebration of Women in Computing is the World's Largest Gathering of Women Technologists. It is produced by the Anita Borg Institute and presented in partnership with ACM. Every year, students across the globe attend GHC to jumpstart and further their careers. With sessions, workshops and other opportunities for both graduate and undergraduate students, GHC will help you gain knowledge, make new connections and create a successful future.
Kafkes is a Senior majoring in Computer Science and minoring in Chemistry. She is currently a software engineering intern at GE Healthcare, where she aspires to work on bringing an iOS medical imaging product to desktop and Android. Kafkes hopes to one day see medical professionals using this product, in the hopes that it will help them make better diagnoses and interact more naturally with their patients. As part of Northwestern's Delta Lab, she is also building an iOS app that immerses runners in an interactive game to promote cardiovascular exercise, while simultaneously gathering data about their surroundings via crowdsourcing.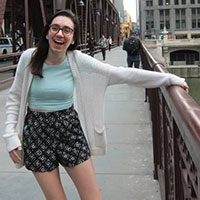 Kafkes spoke of her initial experrience at GHC, "When I arrived at Grace Hopper for the first time in October 2015, I was all sorts of nervous. I had been a chemistry major for almost two years, and had recently switched to studying computer science, so I felt behind, at a disadvantage, and above all lacking confidence in a major that I loved. Grace Hopper was a fun experience for many of my peers, but for me, it was utterly transformative. I met more experienced women who had dealt with the barriers that I faced – Tali from GE, Josie from Apple, a group of graduate student lightning talkers – and had overcome them."
The mentors Kafkes met at Grace Hopper made her a more confident woman in tech, which has inspired her to give back to young women at her university and in the local community. Kafkes is seen as one of the key leaders of the Women in Computing (WiC) organization, where she is the founder of the first and only women in tech mentorship program at Northwestern and an organization for graduate women in engineering. She has spearheaded a partnership with She Is Code, a local Evanston and Chicago organization that teaches basic programming to young girls, and hosted a kick-off Raspberry Pi workshop on International Women's Day.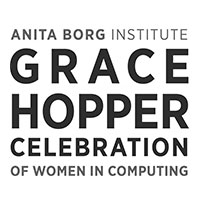 "I plan to attend Grace Hopper this upcoming fall as a confident and perseverant woman, ready to code, create, and empower. I will again share my GHC experiences with Northwestern and the Chicagoland area, but I plan to significantly magnify my efforts. I am hopeful to expand the women in tech mentorship program so that it includes mentors from the Chicago tech scene, which junior and senior undergraduates often lack. As the incoming internal president of WiC, I wish to bring the spirit of GHC to every event we hold: a spirit that embodies friendship and determination. Notable plans of mine include frequent workshops for She is Code and computer science tutoring at a local middle school; hosting weekly hack nights and tech tutorials to get young women excited about personal projects; and dinners and socials in which WiC members can bond outside of the academic setting", said Kafkes.
She has previosuly been been selected as an 2013 National Merit Scholar, 2013 Alice Kaplan Humanities Scholar, 2015 MRSEC REU Intern, 2016 PanHellenic Scholar, and was a Undergraduate Speaker at the 2015 National Science Foundation Workshop on College Student Health.
Kafkes reflected, "Grace Hopper has taught me how impactful mentorship and community are for women in computing fields, which I strive to bring back to Evanston. I am so excited to come back to Grace Hopper in order to actualize this vision for Northwestern's WiC. GHC has inspired me to fill the chasm between those who are and are not represented in tech, and in doing that, become a mentor and friend who gives back to young women new to coding. Seeing women like me at Grace Hopper gave me a convincing reason to stick with computer science; I hope that by attending GHC next fall that I can use my experiences to foster a local community that compels women to persevere like I did."
Read a Medium.com article by Kafkes, titled, " Students in Tech."