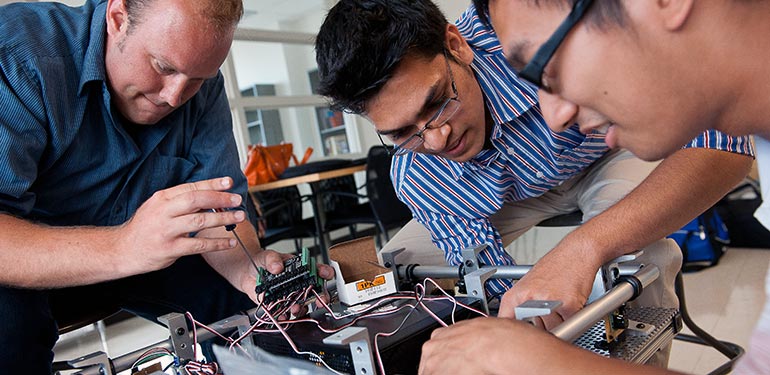 Master of Science in Computer Science (MS)
The master of science in computer science at Northwestern University is renowned for its award-winning faculty members, state-of-the-art research, and the considerable resources offered by a great university. Because the program is housed in a department with electrical engineering and computer engineering graduate programs, students are exposed to a learning and research environment in which interdisciplinarity prepares them for working world application.
Graduate students in the program can tailor a curriculum to fit their research interests and career aspirations. Students can choose from courses and research in artificial intelligence, human computer interaction, distributed interactive systems, theoretical computer science, and computer graphics and human computer interfaces for spatial applications, visualization, and computer entertainment.
Learn more about research in computer science
Curriculum and Requirements
At least 12 courses of graduate study are required to earn the master of science in computer engineering. Once admitted, students work with their adviser to select one of three programs of study. Students can select the thesis, project, or course option.
Request More Information
Download a PDF program guide about your program of interest and get in contact with our graduate admissions staff.
Career Paths
Computer science graduates at Northwestern are recruited by employers in nearly every industry. The wide range of career options for graduates of computer science includes software development and engineering, information technology consulting, database and systems analysis, data analytics, and financial risk analysis and trading. The program also provides effective preparation for PhD studies.
More in this section