Sparking a Food Production Revolution 
Three MBP graduates talk about how they are hoping to solve two looming global crises by applying what they learned at Northwestern to startup company Clever Carnivore.
Chicken that tastes like chicken and actually is chicken in every way but didn't hurt one bird.   
A steak that tastes like a steak and is steak, without harming a cow or the environment.  
Responsible bacon.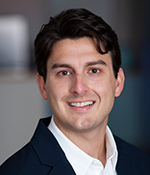 These are the waking dreams of a trio of graduates from Northwestern Engineering's Master of Biotechnology Program (MBP) who are integral parts of an effort to help address a looming crisis with the global food supply and the environment.  
Ray Copley (MBP '21), Phillip Freeman (MBP '21), and Donny McKenna (MBP '22) all work at Clever Carnivore, a Chicago-based startup that's going beyond Beyond Meat and trying to do what once was thought to be impossible for food.  
Clever Carnivore's concoctions – unlike plant-based meats that consumers have been slow to adopt, mainly because of cost and taste – are actually meat. They just don't come directly from an animal.  
Rather, they are grown from tiny tissue samples from the chicken, cow, or pig in a production facility similar to a brewery, but for meat. Because of the controlled environment, the cells can be fed what Clever Carnivore calls the perfect combination of nutrients to produce high-quality meat indistinguishable from what currently is in supermarket freezer sections.  
"We are developing a product that has all the environmental and ethical benefits of plant-based meat without compromising on the flavors and textures you get from real meat," said Copley, manager of media and cell line development for the company and a former aerospace research specialist. "The progress has diverse impacts on animal welfare, climate, and hard-to-reach food deserts." 
Thus, Clever Carnivore sees itself as an oasis in an increasingly harsh food-production climate.   
The United Nations estimates that global food supply must increase by 70 percent by 2050 to keep up with population growth and prevent widespread starvation. But this isn't just a developing-world issue.  
The USDA reports that 10.5 percent of American households – 13.7 million families – experienced food insecurity in 2019 – before a global pandemic created supply chain nightmares and inflation boosted food costs.   
On top of food-supply concerns, Clever Carnivore points to the negative impacts of traditional meat farming on the environment, including land and water use, water contamination, greenhouse gas emission, and superbugs like salmonella and E. coli. They believe all of those problems can be improved through widespread adoption of what's called cultivated meat.  
The MBP trio is putting its education to use to help make adoption a possibility. All three joined the company following interactions with Paul Burridge, Clever Carnivore's chief scientific officer, while they were still at Northwestern.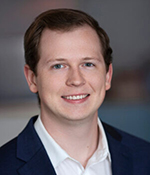 "When Paul came to talk to our cohort about research in his lab, he made a comment about an interest in branching into cultivated meat," said McKenna, now a scientist with the company. "Not an hour later, I emailed him to schedule a meeting, and the rest is history." 
All three credit MBP not only with providing an introduction to Clever Carnivore, but with helping them develop a skill set to thrive after graduation.   
"It felt like MBP gave you the tools needed to go wherever you want," McKenna said. "In a rapidly growing and changing industry, that was a huge plus."  
Freeman agreed. As Clever Carnivore's manager of process development, he finds himself relying on lessons learned in MBP on a daily basis.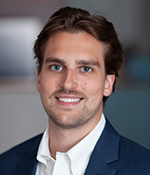 "I was interested in the biotech field because of all the real-time advancements happening and how impactful the work was, but my background was not in biology or engineering," said Freeman, whose background was in chemistry and psychology. "MBP offered a lot of engineering and biology courses that allowed me to gain knowledge in areas I did not have much experience in and to perform research at a world class institution." 
For Copley, the lessons extend from scientific knowledge to soft skills, such as how to translate complex ideas to those from different backgrounds.  
"The whole-brain approach involving courses ranging from the sciences to the business and soft skills appealed to me," he said. "It would equip me well for my future aspirations." 
And so the trio finds itself with a chance to be a part of revolutionizing how food is produced while providing a solution to threats posed by climate change. 
In September 2022, Clever Carnivore announced it had raised $2.1 million and was opening a new headquarters and lab in Chicago. McKenna said the company is aiming to have an edible product to showcase to potential investors in the fall as it seeks a new round of funding.  
The long-term goal is clear: Flood the market with a full line of products that, apart from the label, are indistinguishable from traditionally farmed meat.   
"MBP opened doors I never expected to be there and allowed me to feel confident taking risks in my career," Freeman said. "There are so many different career routes you can take upon graduating. This program sets you up for success in many different ways."