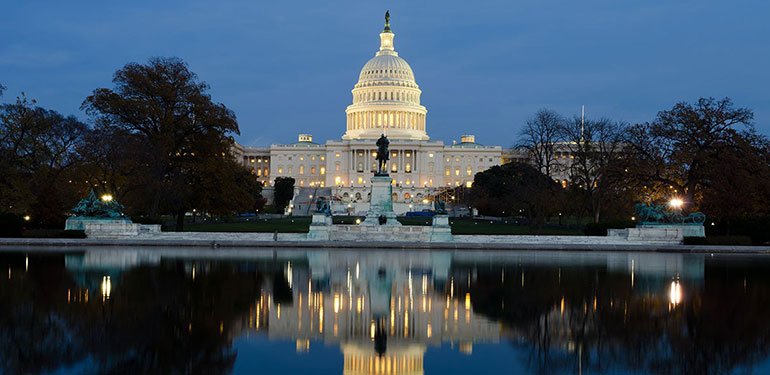 Career Development

  /  

Where to Work in Biotech

Biotechnology in Washington D.C.
Fast Facts
Population: 714,153 (2021), 20th largest in US
Area: 68 sq miles
Nicknames: Our Nation's Capital, The District, DMV
Top Sights: Lincoln Memorial, National Air and Space Museum, Smithsonian National Museum of Natural History, U.S. Capitol, Vietnam Veterans Memorial
Biocluster Size: 4th in the country1
---
Our Nation's Capital is Home to More Than Just History
Taking a stroll through Washington, D.C. is like taking a walk through American history. The 10 most popular things to do in the city, according to TripAdvisor, are all connected to the country's history, from the Smithsonian National Museum of Natural History, National Museum of African American History and Culture, to the Lincoln Memorial and Vietnam Veterans Memorial. 
Ryan Mayers (MBP '20) felt like he had a good sense for D.C. from his time as an undergraduate student studying in Philadelphia. He took weekend trips down to the nation's capital several times a year, but he later discovered there are big differences between being a tourist in D.C. and being a resident.  
"It's one thing to know what museums and restaurants are cool and what neighborhoods are where," Mayers said, "and another to figure out public transit to work and where the best groceries are."
Today, Mayers is a neuroscience PhD student at the University of Maryland School of Medicine. This is his second time living in the Capital Region, which includes parts of southern Maryland and northern Virginia. Mayers spent a year as a research training fellow at the National Institutes of Health (NIH), located in Bethesda, Maryland, seven miles from the heart of D.C. Just east of Bethesda is Silver Spring, where the U.S. Food and Drug Administration (FDA) is housed.
Mayers currently works and lives in Baltimore, but frequently finds himself in the heart of D.C.
"There's a constant flow of people in the area to work in a variety of fields, and the city reflects that," Mayers said. "The restaurant and nightlife scenes are fantastic, it's very accessible on foot and by public transportation, and there's a huge amount of free entertainment. It's also a diverse city in a great location — it's so easy to get to Philadelphia, New York City, or national parks like Shenandoah for a day or weekend."
That close proximity to other cities along the East Coast is what always appealed about D.C. to Ya-Chen Chang (MBP '05). Chang grew up in the suburbs of D.C. and has spent the past 14 years working in the Capital Region. 
"The area is filled with history, culture, free nice museums, and lovely nature landscapes to explore," she said. "You get mountains and beaches."
Chang is a senior scientist at REGENXBIO, where she is responsible for developing, optimizing, scaling up and performing technology transfers for downstream processes. She previously spent 10 years in downstream process development at the NIH. During her time in the area, Chang has witnessed the breadth of biotech opportunities grow throughout the region.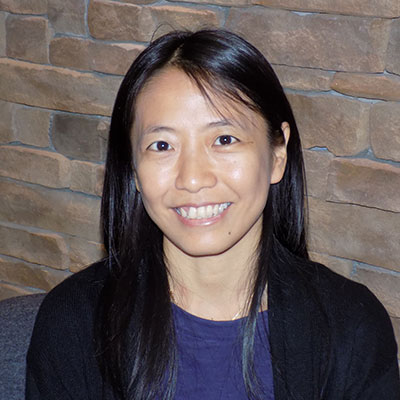 "There are a few large companies like GSK and AstraZeneca here, companies with more focused specialities like gene and cell therapy, contract manufacturing organizations, and lots of small companies and startups," she said. "There are also academic institutions like Johns Hopkins, the University System of Maryland, plus the NIH and FDA presence all facilitate innovation and fuel the growth of the industry."
That industry growth was on Mayers' mind as he considered what to do professionally after his fellowship at the NIH. He wasn't sure whether an industry job or further education made more sense for him. 
He chose his education, and ultimately found clarity in Northwestern Engineering's Master of Biotechnology Program (MBP).
"MBP made me a lot more informed about and confident in my career path," Mayers said. "When I started MBP, I was curious about shifting to engineering roles, but it's hard to know what those entail from the outside, and it's even harder to go back into academia after leaving. I came into my PhD program with a much stronger understanding of different career options I will have afterward, what I do and don't like about them, and how they interact."
He also found he truly enjoys being in the Capital Region. He enjoys the food scene in D.C., and he loves being a part of the area's vibrant biotech scene.
"There's a lot here that biotech companies want to be around — the NIH, the FDA, several major universities that developed research parks and accelerators in academic-industry partnerships — and obviously the more companies that are here already, the more others want to show up," Mayers said. "I often see former colleagues going into roles at local companies and weekly recruiting flyers and events, including for companies where MBP alumni have found a lot of success."
[1]Based on Genetic Engineering & Biotechnology News annual rankings of Top U.S. Biopharma Clusters. These rankings take into account five criteria: NIH funding, venture capital funding, patents, lab space, and jobs.
More in this section