Career Development

  /  

Where to Work in Biotech

Biotechnology in Seattle
Fast facts
Population: 769,714 (2020), 18th largest in US
Area: 83.8 sq miles
Nicknames: Emerald City, Rain City, Coffee Capital
Top Sights: Space Needle, Chihuly Garden and Glass, Pike Place Market
---
A city with more than coffee and rain
The Seattle area is home to the headquarters of Starbucks, Amazon, and Microsoft, but it also has a budding biotechnology scene unlike any in the country. Three recent graduates of Northwestern Engineering's Master of Biotechnology Program (MBP) who call the Emerald City home explain why it's on the rise and what makes it unique.
In April 2021, JLL Research published a Life Sciences Emerging Markets Index that examined 110 metro areas around the United States to identify life science markets on the upswing. One of the three factors used in the index was momentum, designed to capture the size and growth of each city's life sciences employment base.
Simply put, nowhere in the country has more momentum than Seattle.
The index found the number of life sciences jobs in and around the Emerald City increased by 3.1% from 2015-2020 compared to the previous five years.1 That growth may be surprising to some, but not to Kamron Mehrayin (MBP '20). Mehrayin moved to Seattle in 2020 after graduating from Northwestern Engineering's Master of Biotechnology Program (MBP).
"The biotech scene is one of Seattle's best kept secrets," said Mehrayin, senior manager for global market insights at Seagen. "While it may not be recognized the way the San Diego, San Francisco, and Boston areas have been, the concentration of talent and the economic opportunities in the Pacific Northwest have allowed companies like Seagen, Juno, and others to continue to grow and attract talent to this amazing city."
Mehrayin had never visited Seattle when he and his wife decided to make the move. He knew the city was a coffee lover's dream, but he was surprised by its combination of large metro area and "woody oasis". In fact, the Emerald City nickname originated from the year-round abundance of greenery in and around Seattle.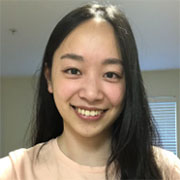 That balance between urban and nature is what Yu-Hsin (Anita) Huang (MBP '20) enjoys most about the city. Like Mehrayin, she graduated from MBP and moved directly to the Seattle area to work for Cepheid. In her role, she manufactures an enzyme required for Cepheid's COVID-19 rapid testing kit.
"For those looking for a city life, Seattle offers a beautiful skyline, great foods, and great coffees," she said. "On the other hand, for those looking for outdoor activity, Seattle has beautiful lakes and mountains that are just miles away.
"Seattle as a biotech hub is not as big as San Francisco or Boston. But it is growing fast."
Damien Doser (MBP '18) sees a number of similarities between Seattle and San Francisco, where he previously worked at Genentech. Seattle has a strong tech presence thanks to companies like Amazon and Microsoft, but when it comes to biotechnology specifically, Doser sees a clear distinction.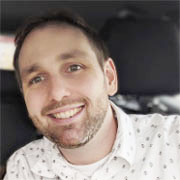 "There are very few of the major protein therapeutics giants who have a large presence in Seattle," he said. "Instead, you have a scene of scrappy startups, huge academic centers for cancer research such as Fred Hutch, and larger companies now making moves purchasing more established companies for cell therapies."
One of those larger companies is Bristol Myers Squibb, where Doser works as a senior research associate. He enjoys being focused in an emerging industry like cell therapies, and he credits MBP for preparing him to excel in his current role.
"The MBP focus on the fundamentals of bioreactors and cell growth were foundational for the scientific understanding needed in cell therapies," he said. "The coursework also had a good emphasis on regulatory considerations and true practice of bringing medicine to market. This prepared me for discussions that came up almost immediately when I entered the workforce and truly distinguished me from other traditional graduates."
Doser grew up routinely visiting relatives who lived in Washington, so he knew a good deal about Seattle, including its reputation for frequent rain storms. While the city averages about 150 rainy days per year, the total accumulation of rain per year is no more than most Midwest states.2 Besides, the beauty of the area makes it easy to forget the precipitation, Doser said.
"Seattle does have rain, that's true," he said, "but with the mountains literally one-and-a-half hours away and so many lakes to kayak and adventure in, the rain becomes a distant footnote."
1https://www.us.jll.com/en/trends-and-insights/research/life-sciences-emerging-markets-index
2https://weather.com/science/weather-explainers/news/Seattle-rainy-reputation
More in this section