Where Are Most Biotechnology Jobs?
MBP launches a new bioclusters series - a collection of stories that showcases popular cities to find employment in biotech.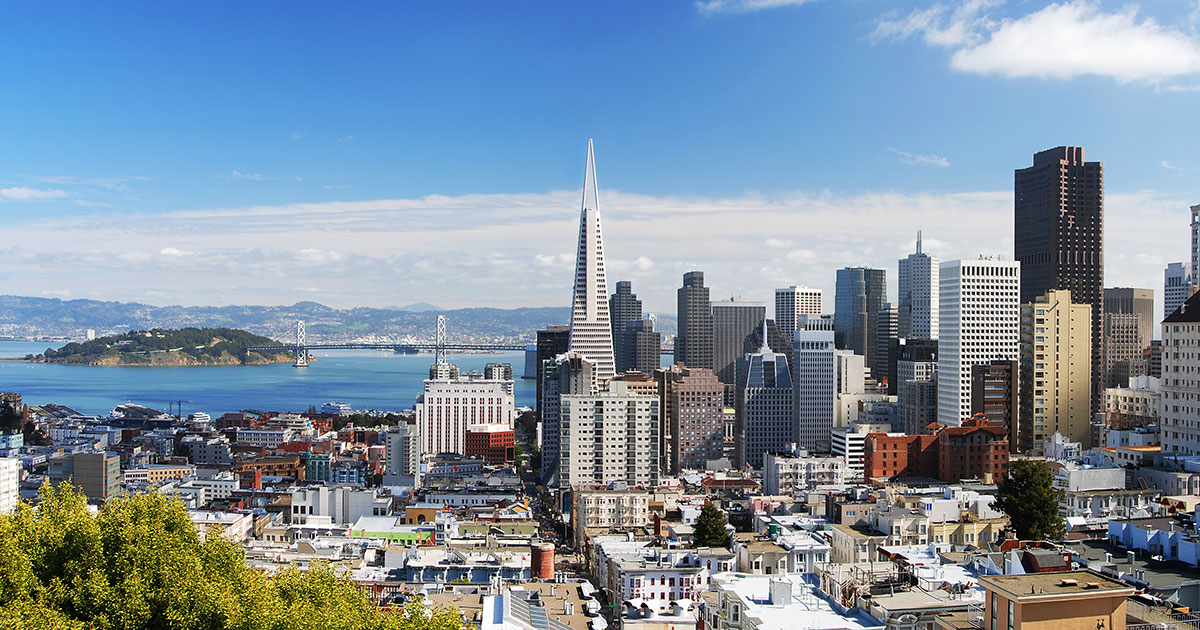 Faculty and staff in Northwestern Engineering's Master of Biotechnology program (MBP) like to tell students that a degree in biotechnology can take them anywhere they want to go. While it is true that MBP prepares students for a wide range of industries and roles, when it comes to specific locations to work, there are some cities that are more popular than others. 
These bioclusters are home to a wide range of biotechnology companies, and each city is as unique as the companies that call it home. In the coming months, MBP will highlight a collection of these cities, from what makes them a hotbed for biotech to what differentiates the city from anywhere else in the country. At each stop, readers will be introduced to a collection of MBP alumni who work and live in each biocluster. 
The bioclusters series can be found in the career section of the MBP website. 
To kick off the series, readers can tour three bioclusters, each known for innovation in its own right.
When it comes to biotech hotspots, the first city that often comes to mind is San Francisco, the birthplace of biotechnology. Genentech became the first biotechnology startup in the world when it opened in South San Francisco in 1976, and it went on to be the first biotech company to go public. Genentech still calls San Francisco home today. The only difference is that now, hundreds of other biotech companies do so as well, from industry giants like Gilead Sciences, Amgen, and Merck, to a wide range of startups.
"San Francisco is at the forefront of high-tech innovation and advancement," said Anushya Mani (MBP '10), the associate director for chemistry and manufacturing controls (CMC) project management at Bolt Biotherapeutics.
Eight hundred miles north of San Francisco is Seattle, a city also known for groundbreaking innovation. Right now that innovation can be found in the life sciences, as Seattle was found to have more momentum in terms of new jobs in that space than any other city in the country. Seattle also offers a wide range of natural beauty just a short drive away.
"For those looking for a city life, Seattle offers a beautiful skyline, great foods, and great coffees," said Yu-Hsin (Anita) Huang (MBP '20), a manufacturing associate in protein production at Cepheid. "On the other hand, for those looking for outdoor activity, Seattle has beautiful lakes and mountains that are just miles away.
"Seattle as a biotech hub is not as big as San Francisco or Boston. But it is growing fast." 
Faculty and staff admittedly have a soft spot for the third biocluster, and that's because it's home to MBP and Northwestern. Chicago is just a few miles south of campus, and it has benefitted from an intentional push by city officials to make it an up-and-coming home for innovation. More than 375 startups have been founded in the city in the past five years, and this past June, Forbes ran a story that explained "Why Chicago May Be The Best City To Find A Tech Job."
"There is a very real community happening here," said Patrick Shanley (MBP '13), senior director of operations at medical device startup Attune Medical. "You've got a lot of support from the local government encouraging small healthcare businesses and startups, and a diverse community of people who love what they do and are very collaborative."
Stay tuned to the MBP website as more bioclusters are featured in the coming months.