My Pivot into Biotechnology
Damien Doser (MBP '18) reflects on his MBP experience and how the program prepared him for a new career track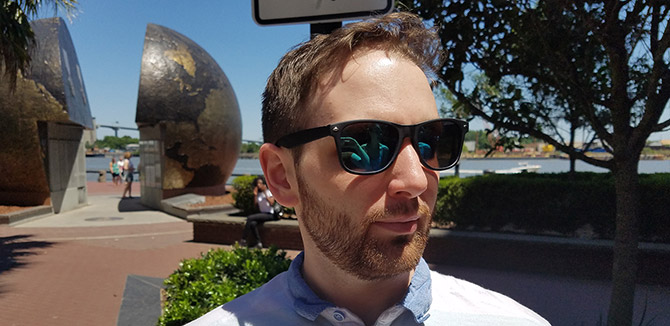 By Damien Doser
When I began my studies in Northwestern Engineering's Master of Science in Biotechnology program (MBP), I was coming off of four years serving in the U.S. Air Force. I knew I was going to have a lot of work ahead of me in order to insert myself into the biotech industry, and there were times when that idea was truly daunting.
Now, though, as I prepare to graduate, I am confident the challenge was worth it.
When I first applied to MBP, it was the unique relationship the program has with fostering business knowledge that appealed to me — likely a result of Northwestern University's heavyweight business school status. Moreover, the curriculum itself was the only masters program in biotechnology that included specific attention to learning startup culture and regulatory considerations of the industry.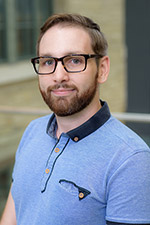 Yes, the program was certainly challenging, but the resources available to me have provided me with an environment to learn quickly and greatly grow my professional confidence for this industry.
I recently was asked what three words I'd use to describe my MBP experience. My response was this: Expansive. Challenging. Relevant.
Expansive because during the course of the program, I was able to interact directly with professional engineers, scientists, consultants, and startup innovators which helped steer my career path.  
Challenging almost goes without saying from a school such as NU, but I also felt adequately supported in rising to these challenges by the faculty.  
Finally, the program was incredibly relevant. The concepts covered in the curriculum directly helped me with biotech industry "shop talk," which greatly enhanced my ability to interview with companies. Furthermore, I was able to apply what I learned of the science during my industry internship on the synthetic biology team at LanzaTech.
I'm excited to move after graduation to San Francisco, where I will be working as a Research Assistant with Genentech in their Process Development Rotational Program (PDRP). My hope is to situate myself in the industry and determine if I want to continue in an engineering track or as a research scientist. In the long-term, I hope to find a position where I can balance managing a team while also continuing hands-on research work.
To everyone in MBP, thank you for your help and support over these two years. I believe the MBP experience has set me up for success in the biotech industry, and it has given me a great opportunity to pivot from my previous career.