Research

  /  

Areas of Research

Energy & Sustainability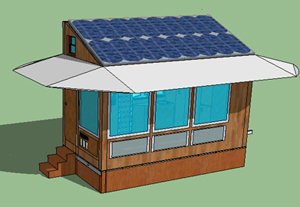 The energy and sustainability challenges facing 21st century societies are unprecedented.
The Department of Mechanical Engineering—through its disciplines of solid and fluid mechanics, nanotechnology, tribology, thermodynamics and heat transfer, materials, and design and manufacturing—is uniquely poised to address these challenges. Our department makes critical contributions through research in advanced materials, energy and resource efficient processes, energy technologies, and multi-scale modeling methods.
Our specific research strengths include modeling contact, friction and wear from atomistic to macroscale, designing engineered surfaces and textures, tribochemical interfacial tuning, life cycle assessment methods, energy and resource systems modeling, and green design and manufacturing methods.
Faculty Active in this Research
More in this section