Areas of Research
The Department of Mechanical Engineering builds on the field's strong core disciplines to design solutions to modern engineering challenges and applies these core strengths to key thrust areas of great current and future need.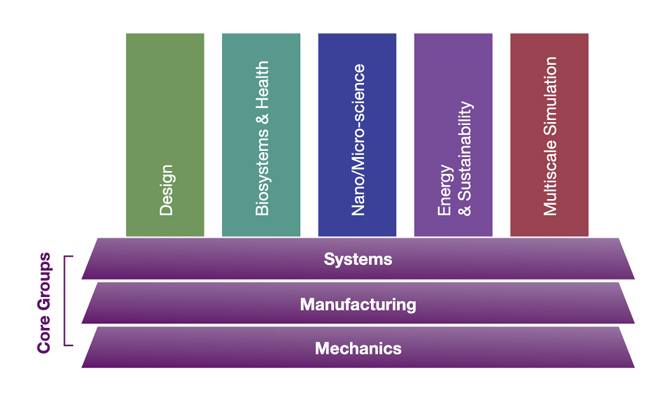 The mechanical engineering faculty teach and research across core groups, thrust areas, and departmental lines. This strong tradition in interdisciplinary work creates tremendous opportunities for PhD students to engage in novel, independent research at the forefront of science and engineering.
Core Disciplines
The mechanical engineering faculty research broadly fall into three core groups:
Thrust Areas
The interdisciplinary research thrusts each draw on the strengths and expertise of faculty members from all core areas in the department and provide a nexus of outstanding innovative courses and research projects:
These cross-cutting research thrusts involve researchers from all three core groups and represent growing areas of interest for the department, McCormick, and the University as a whole.
Future hiring activities and research opportunities should be explored in the context of these emerging areas of interest.
More in this section