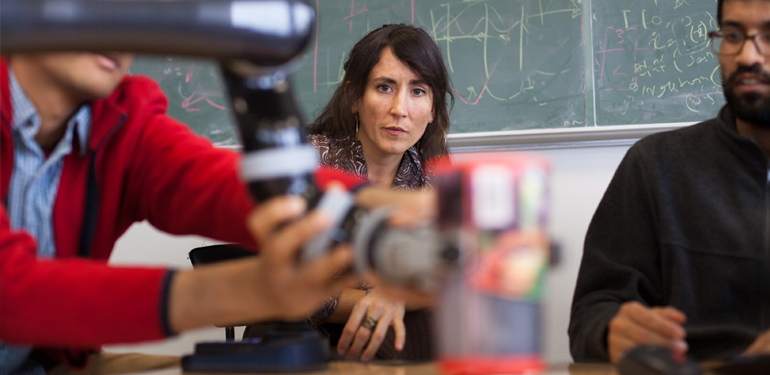 Academics

  /  

Graduate Study

Prospective Master's Students
The MS program in mechanical engineering is designed to provide the student with advanced technical knowledge beyond what is offered in a bachelor's program and offers some exposure to research at the cutting edge of today's technology.
The MS program requires at least three-quarters of course work and the completion of a thesis or project on a research topic. It is possible for students to complete the program in as little as nine months although most students take between 12 and 15 months to complete all the requirements.
Learn more about our master's curriculum
The MS program has two options: the thesis option and the non-thesis option for terminal MS degree.
Request your graduate Program Guide
MS Program Specializations
Many other specializations in addition to those listed are available. Each student has an individualized curriculum tailored to their interests. Examples include:
Interdisciplinary MS Programs
The following programs involve ME faculty:
MS with Engineering Management Minor
Admission to the Engineering Management Minor program through the IEMS department is required. The minor requires IEMS 402, IEMS 407, and one additional IEMS course from the list.
More in this section