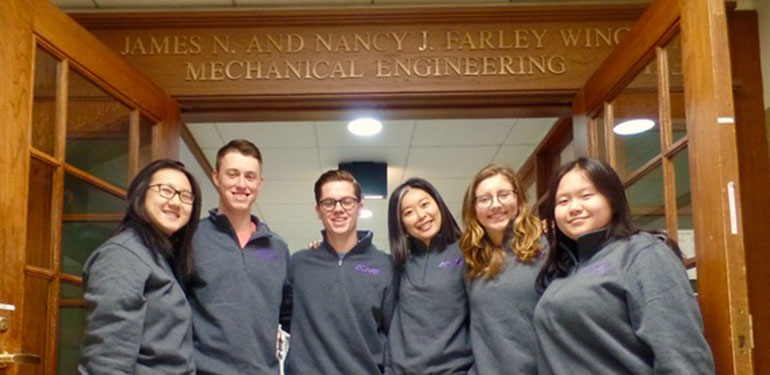 Academics

  /  

Undergraduate Study

  /  

Student Organizations

Advisory Council of Mechanical Engineering Students (ACME)
Mission:
ACME serves as a connection between the ME department and ME students so that feedback, recommendations and concerns can be voiced to the department in a constructive way. We also organize social and networking events to strengthen the ME community and give out student designed shirts, stickers, and other merchandise to promote ME pride and strengthen department unity.
Current Board Members:
Raj Patel (President)
Sophia Wong (Vice President)

Paras Mehta
Brittany Taylor
Alex Gallard
Daniel Oh 
Major Events
Welcome Back Event;
Halloween Mixer;
Stress Relief Event;
Merch Giveaway Event;
Spring Advising Sessions (in collaboration with ME Department);
Senior Sendoff Event.
More in this section