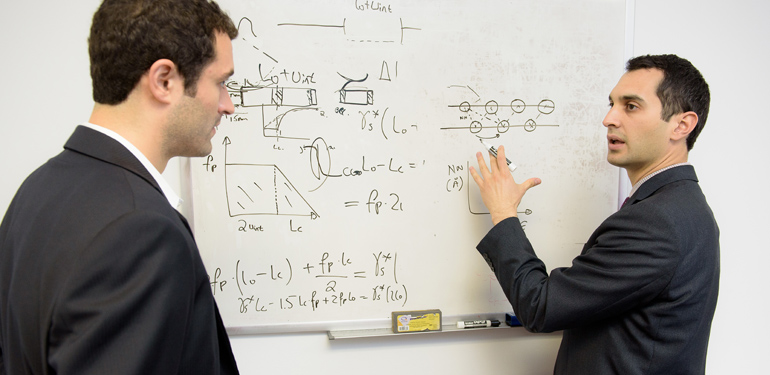 Academics

  /  

Graduate Study

Prospective PhD Students
The PhD program in mechanical engineering focuses on the discovery of new knowledge and technologies. Faculty members and graduate students are partners in this endeavor, with the former acting as mentors to the latter. Doctoral students are expected to not only pursue a rigorous course of study, but also to demonstrate scholarly distinction by advancing the state of knowledge in their chosen fields of research.
The PhD program requires six quarters of course work beyond the bachelor's degree and the successful completion of a dissertation after at least six quarters devoted to research. Students entering the PhD program directly after completion of a bachelor's degree are not required to obtain an MS degree, but may choose to do so. The PhD program typically takes four to five years to complete.
Learn more about our PhD program curriculum
View our slide presentation to learn more about graduate study in mechanical engineering.
Specializations
PhD students have the option to focus their work on a particular mechanical engineering specialization. Learn more about each of these topics:
More in this section