Events
Tel Aviv Researchers Visit for Collaborative Workshop
Researchers presented work on energy, sustainability, and biomaterials
Someday, a major tool for fighting heart failure could be a 3-D printer.
At this week's Northwestern University/Tel Aviv University Workshop, Tal Dvir presented his research into 3-D printing heart muscles and believes that, in the future, his lab could potentially print an entire, functioning heart.
"Right now, the only solution for end-stage patients with congestive heart failure is a heart transplant," said Dvir, professor of biotechnology and materials science and engineering at Tel Aviv University (TAU). "Because there is a shortage of donors, we need to find new strategies."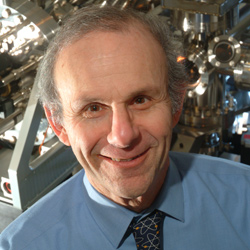 Dvir was just one researcher who presented his research at the workshop. The three-day event consisted of scientific presentations and discussions, which were designed to initiate new, cross-school collaborations. David Seidman, the Walter P. Murphy Professor of Materials Science and Engineering at Northwestern's McCormick School of Engineering, and Noam Eliaz, founding chair of the department of materials science and engineering at TAU, served as workshop co-chairs. (View the workshop's program.)
Focused on the themes of energy, sustainability, and biomaterials, the workshop took place from September 20 to 22 on Northwestern's Evanston campus. Last year's workshop in Tel Aviv, Israel was based around the theme of semiconductors, electronic materials, thin films, and photonic materials. The workshops mark a strategic partnership between Northwestern and TAU and aim to build new and strengthen existing collaborations between faculty members at both universities.
"Collaborations between our institutions is growing rapidly," said Julio M. Ottino, dean of Northwestern Engineering. "I hope this workshop will serve as another catalyst for partnership as we explore pressing issues in energy, sustainability, and biomaterials. Our institutions bring unique perspectives, but share a common passion for advancing science and engineering."
Northwestern Engineering's John A. Rogers also presented his work on biomaterials. His laboratory is developing bioreabsorbable electronics in one-dimensional, two-dimensional, and three-dimensional architectures. He imagines these electronics could be used for temporary monitors placed inside the body, which would dissolve and reabsorb in a matter of days or weeks. A temporary sensor could be laminated onto the brain, for example, to monitor temperature and pressure after a traumatic brain injury by wirelessly transmitting data to a smartphone or computer.
"Temperature and pressure correlate strongly to health status," said Rogers, Louis Simpson and Kimberly Querrey Professor of Materials Science and Engineering, Biomedical Engineering, and Neurological Surgery. "But monitoring is not needed forever — only during the recovery period."
Other Northwestern Engineering professors who presented their research included: Scott Barnett, Robert P.H. Chang, Vinayak Dravid, David Dunand, Kimberly Gray, Derk Joester, Erik Luijten, Tobin J. Marks, Hooman Moheseni, Aaron Packman, Mark Ratner, Ramille Shah, Samuel I. Stupp, and Christopher Wolverton.