ENGINEERING NEWS
Events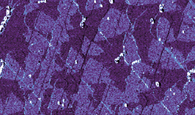 New research from Professor Mark Hersam reveals that borophene's defects can assemble into ordered structures that preserve its electronic properties.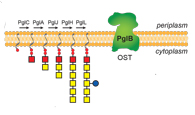 The new method, which uses cell-free glycoprotein synthesis, could lead to a cheaper, more rapid way to make medicines.
An important contributor to the creation of the Northwestern University Library's first online cataloguing system, Aagaard passed away at age 87 on June 22, 2018.
More Stories
Northwestern Engineering
Magazine
Engineering undergraduate researchers spend summer break making new discoveries in science and about themselves.
Featured Videos

Professor John Rogers's device fits on a fingernail and measures a person's exposure to UV light from the sun.
Professor Vadim Backman's new strategy for treating cancer has nearly wiped out the disease in the laboratory.

Northwestern scientists and students collaborate to unravel the mysteries of the Hibbard mummy.
More Stories