ENGINEERING NEWS
Events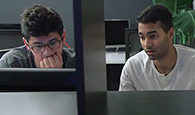 Deal with Reigning Champs marks first acquisition of a company incubated at The Garage.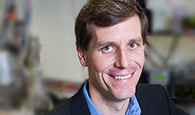 Walter Herbst, Mark C. Hersam, and Teresa K. Woodruff were elected by their peers for outstanding contributions to innovation.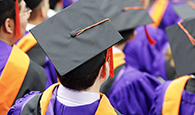 Held in the Technological Institute's Ryan Auditorium, the commencement recognized 239 master's students and 13 PhD students.
More Stories
Northwestern Engineering
Magazine
Engineering undergraduate researchers spend summer break making new discoveries in science and about themselves.
Featured Videos
Designed by the Rogers Lab, the soft, flexible "Lab on the Skin" is the next generation of wearable technology.
Professor Vadim Backman's new strategy for treating cancer has nearly wiped out the disease in the laboratory.

Northwestern scientists and students collaborate to unravel the mysteries of the Hibbard mummy.
More Stories
IN THE MEDIA
Chicago Tribune, Associated Press, PBS