ENGINEERING NEWS
Events
The center will develop new manufacturing technology for agile, high-performance components.
Northwestern CS partnered with the DuPage County NAACP Education Committee and the Center for Success to host a week-long summer camp in July.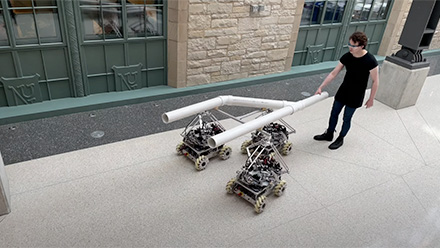 Researchers in the Center for Robotics and Biosystems have designed team-based mobile cobots that could welcome a new era of human-robot interaction in construction zones, manufacturing plants, and even on Mars.
More Stories
Northwestern Engineering
Magazine
Students, faculty, and alumni tackle some of the biggest issues facing our planet – clean water and energy, organ transplant, global medicine distribution, and the ethics of artificial intelligence.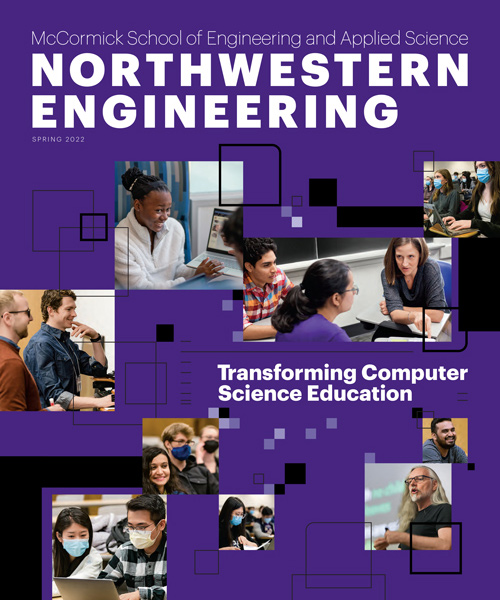 Featured Videos

The Department of Mechanical Engineering educates future engineers while conducting leading-edge research.

Models developed by IEMS faculty support innovations that guide decision making and improve lives.

The Farley Center prepares students with the entrepreneurial mindset to become successful innovators.
More Stories
In the Media