ENGINEERING NEWS
Events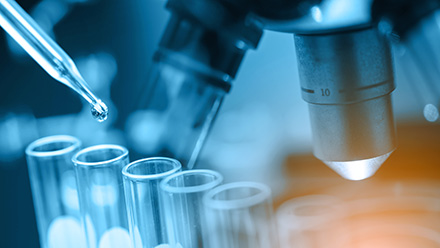 A new study found that although researchers' productivity levels have mostly returned to pre-pandemic highs, scientists who did not pursue COVID-19-related research initiated 36 percent fewer new projects in 2020 compared to 2019.
Election to the Academy is considered one of the highest honors in the fields of health and medicine, and Professor Guillermo Ameer's laboratory is widely recognized for pioneering regenerative biomaterials based on a novel class of biodegradable polymers containing citrate, and using them to regenerate a variety of tissues and organs.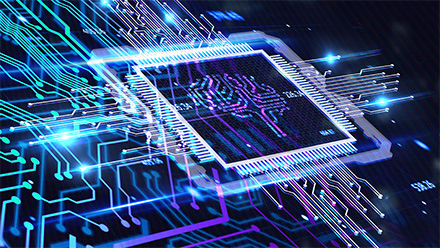 Presented by AI@NU, leaders in artificial intelligence from Northwestern, academia, and industry discussed the progress and prospects for AI research during the next two decades.
More Stories
Northwestern Engineering
Magazine
This issue of our magazine is full of stories that show how well our community has faced COVID-19 together and adjusted with creativity and perseverance.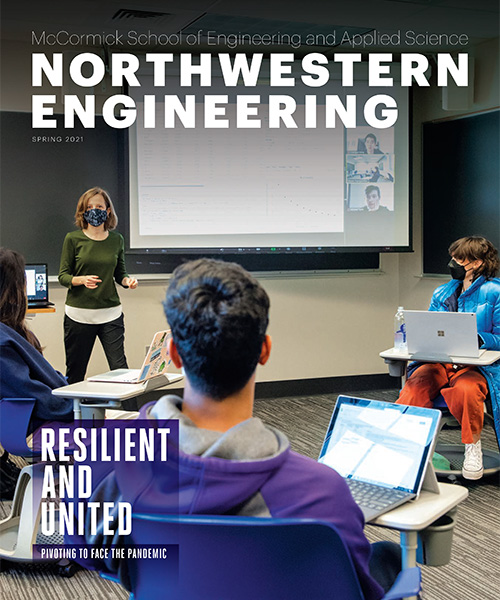 Featured Videos

Models developed by IEMS faculty support innovations that guide decision making and improve lives.

The Farley Center prepares students with the entrepreneurial mindset to become successful innovators.

Northwestern-led team work to make US court documents free and open to the public.
More Stories
In the Media