ENGINEERING NEWS
Events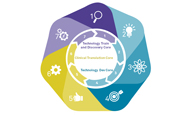 Northwestern-led center receives $7.5 million grant from the National Institutes of Health to foster the development of point-of-care technologies to treat HIV/AIDS patients in Africa.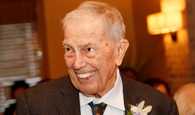 Weertman, an expert on the mechanical properties of materials, including the fatigue and fracture of metals, passed away at age 93 on October 13.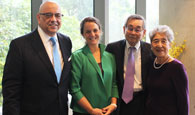 The Masahiro and Eiko Meshii Award recognizes excellence in design education, honoring Liz Gerber this year.
More Stories
Northwestern Engineering
Magazine
Engineering undergraduate researchers spend summer break making new discoveries in science and about themselves.
Featured Videos

Professor John Rogers's device fits on a fingernail and measures a person's exposure to UV light from the sun.
Professor Vadim Backman's new strategy for treating cancer has nearly wiped out the disease in the laboratory.

Northwestern scientists and students collaborate to unravel the mysteries of the Hibbard mummy.
More Stories