Undergraduate Study

  /  

Programs

  /  

Honors & Combined Degrees

  /  

Murphy Scholars

Murphy Scholars Program Projects
Here are some sample projects completed by students enrolled in the Murphy Scholars program.
Jump to a Section
Programming With a Purpose
Alex Hollenbeck
Alex is a fourth year undergraduate studying Computer Science with concentrations in Interfaces and Artificial Intelligence. A designer at heart, Alex loves building intuitive products and apps that help people learn, work, and create. His professional history includes internships at the Segal Design Institute and ed-tech startup Shmoop, and he will be joining LinkedIn in California as a Web Developer this summer. Outside of academics, Alex spends his time cooking, sailing, and walking backwards as a Northwestern tour guide.
Project Description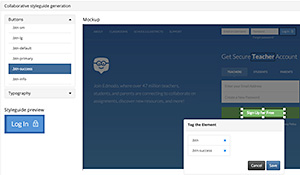 Current computer science education provides a strong foundation in the fundamentals of programming, but fails to introduce students to the complex challenges of contributing to a real, living project. Furthermore, students expend intense effort on canned exercises that are destined for the trash folder once their class is over. Programming with a Purpose teaches coding by giving students issues from real open-source projects matched to their level of skill. In this way, students gain real project experience while developers gain access to a large, previously untapped workforce.
View the Powerpoint presentation for this project
Organic Photovoltaic Fabrication
Laura Pettersen

Laura Pettersen is a chemical engineering student from Palatine, IL who is very involved with sustainability on campus. She is president of the Northwestern chapter of Engineers for a Sustainable World (ESW), is getting a sustainability certificate, and does research in Professor Hersam's lab on organic photovoltaics. Last year, she was one of the student planners of the ESW National Conference, and next year she will be heading to Indiana to work for Eli Lilly.
Project Description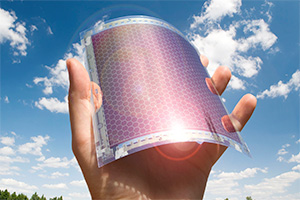 Organic photovoltaics are solar cells which are made out of organic materials instead of the typical silicon. An OPV cell consists of a transparent cathode, an interfacial layer, an active layer, another interfacial layer, and finally a metal anode. The active layer consists of a donor material and an acceptor material which are used to collect the charge. However, the charge collected may recombine and so an interfacial layer is used to more efficiently collect the charge. One of the properties desired from an interfacial layer is a high surface area for optimum charge collection. Because of this fact, work was done on ZnO nanowires grown to a length of about 100nm, which, combined with a solution of APTES ((3-Aminopropyl)triethoxysilane), effectively increased the external quantum efficiency of the organic photovoltaic.
View the Powerpoint presentation for this project
Volunteer Engagement in the Age of Analytics: A Case Study with the American Red Cross Greater Chicago Region
Tessa Swanson

Tessa is an Industrial Engineering major from Roanoke, Virginia also pursuing a minor in Religious Studies. At Northwestern she is involved in a variety of groups including Design for America, the Institute for Industrial Engineers, and Greek life. Also during her time here she has studied abroad on a Global Healthcare Technologies program in Cape Town, South Africa. After graduation she hopes to end up in the field of transportation and logistics engineering.
Project Description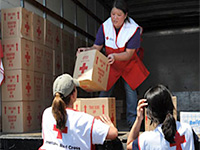 Tessa started her project volunteering at American Red Cross Greater Chicago Region with the Disaster Action Team, which sends responders to local disasters such as house fires. After working to understand the systems and data, her team recognized that the ARCGCR was under-utilizing many of its volunteers. They started analysis in order to figure out a way to balance two goals: (i) responding quickly to clients in need and (ii) providing a meaningful experience for volunteers. Through analysis they were able to determine baseline metrics for quantifying volunteer engagement, understand predictive relationships, and generate various models for describing the volunteer experience. They are now working on implementing our solutions for engaging volunteers through onboarding, scheduling, and dispatch processes.
View the Powerpoint presentation for this project
Dynamic Display of Bioactivity for Regenerative Medicine
Ellen Zhuang

Ellen is a junior from Irvine, California double majoring in Chemical Engineering and Integrated Science (ISP). She works in the lab of Professor Samuel Stupp, where she is developing dynamic biomaterial and systems. Ellen is also engaged in various activities and groups on campus, including American Institute of Chemical Engineerings (AIChE), Society for Women Engineers (SWE), and Eco-Reps. She also does crafts with the children at the Lurie Children's Hospital of Chicago, swims, and runs.
Project Description
Tissue regeneration is a complex procedure in which cell activities are tightly controlled over time and space. We have constructed an artificial alginate scaffold that utilizes host-guest chemistry to dynamically display peptide cues that direct cell activity. The dynamic display of peptide cues can be used to sequentially induce different cell responses, allowing for temporal manipulation of the cells. The surface can also be patterned, possibly allowing for spatial manipulation. The study advances the understanding of and tools available for regenerative medicine by providing a scaffold that has the dynamic nature of extracellular matrices.
View the Powerpoint presentation for this project
More in this section