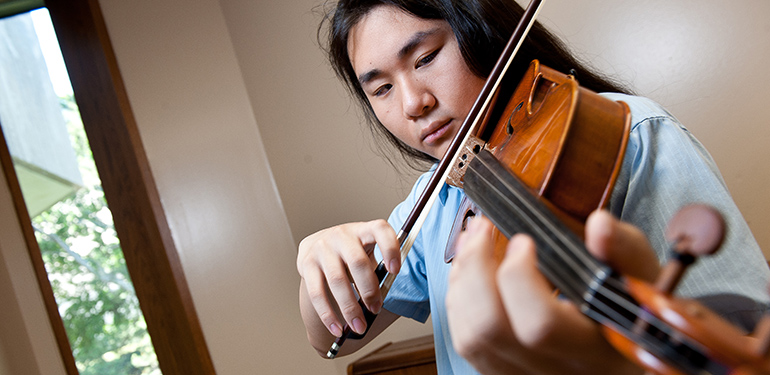 Undergraduate Study

  /  

Programs

  /  

Honors & Combined Degrees

Combined Music & Engineering Program
At McCormick, we understand that becoming a whole-brain™ engineer requires integrating the creative and the analytical. This also holds true for musicians.
If you have the ability and commitment, you can explore these two complementary fields simultaneously through Northwestern's Combined Music & Engineering Program.
In this five-year program, students earn a bachelor of science in their chosen field of engineering from the McCormick School and one of two degrees from the Bienen School of Music: the bachelor of arts in music or the bachelor of music.
How to Apply
Admission to this double-degree program requires concurrent approval of the Bienen School and the McCormick School during your application to Northwestern.
There is a place on the Northwestern undergraduate admission application to note that you are applying to this program.
If you are already a Northwestern student, you should apply no later than the beginning of your sophomore year through the office of undergraduate affairs in either school.
More in this section