Honors and Awards
Glucksberg and Gatchell Receive 2020 Meshii Awards
The award honors excellence in design education
Northwestern Engineering's Matthew Glucksberg and David Gatchell are the 2020 recipients of the Masahiro and Eiko Meshii Award. The honor recognizes faculty members for excellence in design education.
The award was donated by the family of emeritus faculty member Masahiro "Mike" Meshii (PhD '59), who helped develop and teach the first-year design curriculum, including Design Thinking and Communication, the two-course sequence for first-year engineering students that embeds communication instruction in the context of design.
"I am delighted to recognize Matthew Glucksberg and David Gatchell for their strong commitment to design education with the Meshii award," said Julio M. Ottino, dean of the McCormick School of Engineering and Applied Science. "Both faculty members showcase how design education permeates all levels of McCormick. Design and design thinking – in all of their different forms – are key to our culture and to our students' ultimate success."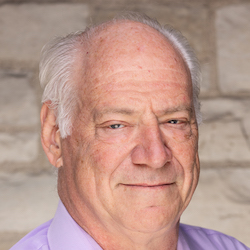 Glucksberg, professor of biomedical engineering, has led the department's design curriculum since 1999, fostering collaborations with faculty in Northwestern's Feinberg School of Medicine and with industry to identify engaging design challenges for students. These opportunities have provided biomedical engineering students practical experience in creating innovative solutions that leverage their classroom work in engineering, biology, and human factors.
The director of the Center for Innovation in Global Health Technologies, Glucksberg has expanded the department's design experience internationally through the Global Health Technologies program. The study-abroad program, which has hosted students in cities including Cape Town, South Africa, and Jodhpur, India, offers hands-on experience in developing medical devices to improve health outcomes in resource-poor environments. More than 130 undergraduates and 30 master's students from nearly every department at McCormick have participated in the program since it launched in 2006.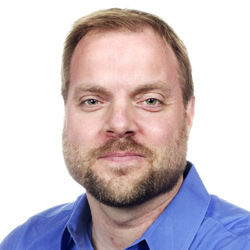 Gatchell, clinical professor of biomedical engineering and of mechanical engineering, focuses his research interests in undergraduate engineering education, specifically the area of engineering design. He directs Northwestern Engineering's Manufacturing and Design Engineering program and teaches interdisciplinary design courses in the Segal Design Institute and capstone design courses in mechanical engineering and biomedical engineering.
A recipient of the Charles Deering McCormick Distinguished Clinical Professor award, Gatchell helped develop last fall's inaugural McCormick Design-a-Thon, which challenged Northwestern students to use design to reimagine "community" during the COVID-19 pandemic. He also co-developed Segal's DSGN 395-64: Leonardo, Geometry, and the Art of Manufacturing, a course that tasks students to study design and manufacturing through the lens of geometry, a passion of Leonardo da Vinci. In 2019, the course culminated with an iron pour.
Past recipients of the Meshii Award include Professors Liz Gerber (2018) and Greg Holderfield (2016).