Undergraduate
Design-A-Thon Ideas Rise to Occasion
Virtual hackathon-style competition challenged students to reimagine community in age of COVID-19
The McCormick Design-A-Thon 2020 had an important goal — to harness the power of Northwestern students' thinking to find ways to build community during the pandemic. And just as fall quarter started, the 180 participants rose to the occasion.
The virtual hackathon-style event, involving 37 teams, presented the challenge "How might we understand and reimagine our 'community' in the age of COVID-19 for students at Northwestern University?"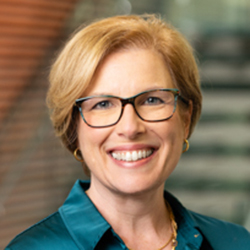 "McCormick students and their teammates are deeply invested in using their skill set to address the challenges in front of them, and to contribute all they can to make an impact," said Jill Wilson, assistant chair of industrial engineering and management sciences and Charles Deering McCormick Distinguished Professor of Instruction, who co-led the event. "The ideas generated through this competition have the potential to create real change in their experience this academic year."
On Tuesday, September 15, 12 finalist teams presented three-minute videos of their concepts to a panel of judges including Northwestern Engineering faculty and alumni via Zoom.
After competing with ideas ranging from a program that mimics chance encounters on Sheridan Road to an app that connects music lovers, the team Tech Labyrinth's idea Roomz was crowned as the winner. The platform creates virtual rooms to watch live lectures with classmates, allowing students to collaborate and talk about the material, thanks to a pause feature.
"Roomz is a platform by students, for students," team member Lila Wells said during the presentation. "We take an obvious need for human connection and implement a solution holistically. The desire to connect in the time of COVID is one nearly every NU student experiences. Roomz addresses this issue by filling a gap in existing communication networks and letting students drive their own experiences."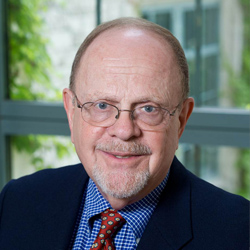 The winning team will now work with McCormick School of Engineering leadership to implement their ideas. 
Using design thinking, the teams of students, including 155 from Northwestern Engineering, developed ideas with a select group of mentors, composed of advanced design students from the Segal Design Institute, graduate students, and alumni, giving the students a sounding board and networking opportunities.
"This unique design competition was organized by a team of faculty and staff who realized from student surveys that loss of connectivity was a major negative consequence of our COVID-19 shutdown," said Joseph Schofer, professor of civil and environmental engineering and associate dean for faculty affairs. He served as the competition's faculty lead with Wilson, while Manufacturing and Design Engineering (MaDE) director David Gatchell moderated the presentations, and developed the judging and evaluation criteria, timeline, and deliverables. "In response, we invited our students to apply their user-centered design skills to come up with solutions. The response was overwhelming."
Students were also reflective of the experience that challenged them to take on a major problem with only 48 hours to work.
"It was really cool. Before the Design-A-Thon started I don't think any of us had an idea of what to do to make a better community," said Saahir Ganti-Agrawal, a second-year student studying materials science and engineering. "It seemed like everyone, even those of us who didn't advance in the competition, came up with something cool really fast and that's inspiring."
Videos of the winning proposal and three runners-up can be viewed here.
Winning team members included: 
Arielle Menasce Traub, mechanical engineering (McCormick)
Charlotte Oxnam, biomedical engineering (McCormick)
Liz Reese, industrial engineering (McCormick)
Valeria Vita, mechanical engineering (McCormick)
Gustavo Lucas de Carvalho, computer science (McCormick), cognitive science (Weinberg College of Arts and Sciences)
Lila Wells, sociology (Weinberg College of Arts and Sciences)
Judges were:
Stephen Carr, professor of materials science and engineering, professor of chemical and biological engineering, and co-director of the Master of Product Design and Development Management program
Oluwaseyi Balogun

, associate professor of civil and environmental engineering and of mechanical engineering

Greg Holderfield, Pentair - D. Eugene and Bonnie L. Nugent Clinical Professor of Mechanical Engineering, director of the Segal Design Institute, and co-director of the MMM Program
Seda Memik, professor of electrical and computer engineering and of computer science
Kathleen Stair

, assistant chair of materials science and engineering and professor of instruction in materials science and engineering

Shonali Ditz (MaDE '13)
Avery Fisher (MaDE '17)