Honors and Awards
Liz Gerber Receives 2018 Meshii Award
This award recognizes faculty for excellence in design education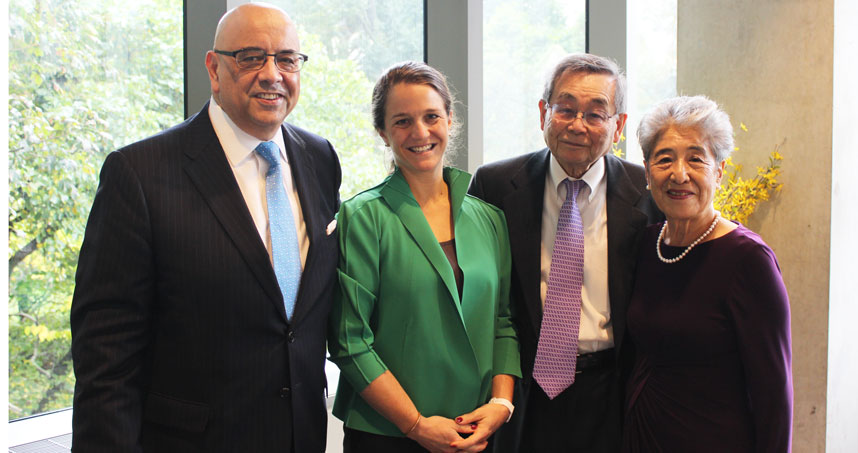 Liz Gerber, associate professor of mechanical engineering, is the 2018 recipient of the Masahiro and Eiko Meshii Award given by the Segal Design Institute to honor faculty members for excellence in design education.
The award was donated by the family of emeritus faculty member Masahiro "Mike" Meshii (PhD '59), who helped develop and teach the first-year design curriculum, including Design Thinking and Communication. The family has generously continued to support the fund, and with the most recent contribution, the fund is endowed with well over $400,000.
"We are proud to recognize Liz Gerber's commitment to design education with the Meshii award," said Julio M. Ottino, dean of the Robert R. McCormick School of Engineering and Applied Science. "This award underscores our commitment to design thinking while honoring Professor Meshii's legacy at Northwestern Engineering."
Gerber, Charles Deering McCormick Professor of Teaching Excellence, focuses her research on solving global challenges through innovation with technology and organizations. Her teaching interests include design, innovation management, and organizational behavior.
She is also the faculty founder of Design for America (DFA), a national network of students, mentors, and community leaders using design thinking to make social and local impact.
The Meshii award is given every two years. The inaugural awardee in 2016 was Greg Holderfield, director of the Segal Design Institute.