Academics

  /  

Prospective Students

Prospective Undergraduate Students
The Department of Civil and Environmental Engineering offers a tremendous amount of academic, social, and cultural extracurricular activities that enrich learning experiences. We encourage you to start your engineering career in a Northwestern direction.
Jump to a Section
Architectural Engineering & Design Minor
Northwestern's innovative Architectural Engineering and Design (AED) program blends architectural principles and state of the art engineering for unique preparation of whole-brain engineers. Hands-on studio courses are led by practicing architects and engineers from Chicago's world-renown building design community. Students will build a portfolio that demonstrates the deep design skills learned in the program, which prepares them for advanced study in architecture, to be leaders in engineering design, or to pursue careers in a variety of fields related to the design, construction, and management of buildings and other structures.
Curriculum
In the McCormick School of Engineering, we empower our students to become whole-brain engineers by integrating elements of left-brain thinking (analysis, logic, and math) with the high-level right-brain thinking that fosters intuition and creativity.
The curriculum of the civil and environmental engineering majors are each designed to satisfy diverse interests and professional goals. Students develop study plans that are suited to their unique interests, including extensive options for courses outside the McCormick School to address the social, physical, and financial challenges of constructing and managing the nation's infrastructure. There is also the opportunity to do a combined BS/MS program. 
To see available courses, click here.
Undergraduate Research
The Department of Civil and Environmental Engineering encourages all students to participate in unique and forward-looking research. Juniors and seniors in the department may participate in independent research projects under the guidance of a faculty member, often participating on a team with graduate students. To learn more about it, click here.
Alumni Careers
Many alumni have gone on to have distinguished industry and academic careers. Our alumni are often highlighted in our Alumni Spotlight feature on our News page. Students like Natalee Easthom, Prof. Christina Hemphill Fuller, Liz Trumball, Maya Stuhlbarg, Mehri Paydar, Michael Aronson, Andrew Sonta, Tony Vasquez, Matthew Shaxted, William Oestreich, and Michael Reiner have had their accomplishments featured. 
Scholarships
Many CEE students receive scholarships during their time at Northwestern. Students have been awarded prestigious scholarships from ASCE, Thornton Tomasetti, ACI Foundation, Norman Foster Foundation, American Institute of Steel Construction (AISC), Illinois Section of the American Water Works (ISWWA), Denver Transportation Club, NOAA, and the SEF Undergraduate Scholarship. There have also been alumni who have received Fulbright and Marshall Scholarships.
Department Life
We encourage all students to become active members in student organizations and apply for any internship, co-op, or research opportunity that they are eligible for.
NASA Challenge
From 2015-2017, members of the CEE department spearheaded Northwestern's entry in NASA's 3D-Printed Habitat Challenge, stretching the body of knowledge surrounding 3D-printing applications. Phase 1 and 2 challenged industry and academia to develop conceptualizations of the first Martian outpost and 3D-print a column, beam, and small roof section using materials found on Mars. In Phase 3, students were taxed with fully designing a constructible Martian habitat and 3D-printing a foundation, walls, and a 1:3 scale habitat…all in under 16 months.
Solar Decathalon
Twelve McCormick undergraduate students, 9 of whom are CEE majors and 3 are pursuing the new Architectural Engineering & Design minor, teamed up in Fall 2020 to pool their creative talents around Sustainable Building Design. The team, engiNUity, developed the design concept NUHome as their entry to the Department of Energy Solar Decathlon 2021 Design Challenge, a collegiate competition, challenging student teams to design highly efficient and innovative buildings powered by renewable energy, and were finalists. 
IWEA Competition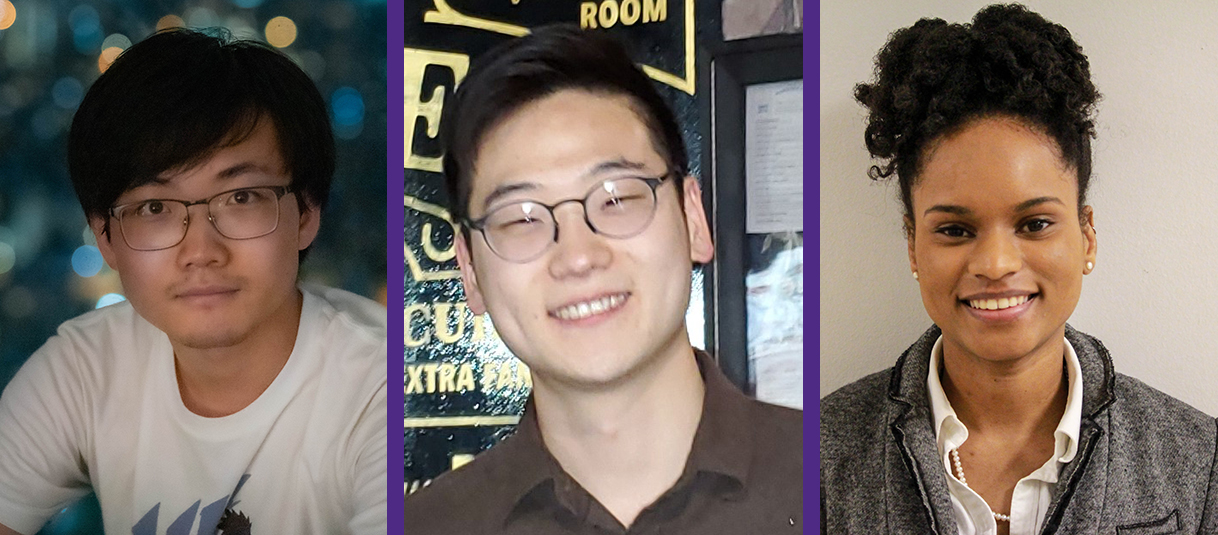 In 2020, three students competed in the Illinois Water Environment Association (IWEA) competition and won 1st place. They then went on to place 3rd nationally at the Water in Environment WEFTEC competition.
ASCE
The civil engineering undergraduate students run their own ASCE chapter for Northwestern. It provides leadership opportunities for the students, as well as professional development and networking. ASCE is heavily involved in both the Fall and Winter CEE Career Fairs, and conduct their own resume workshops as well. They also invite industry professionals to give seminars.
Students also participate in the annual ASCE Concrete Canoe Competition, which provides civil engineering students an opportunity to gain hands-on, practical experience and leadership skills by working with concrete mix designs and project management and increases awareness of the value and benefits of ASCE membership among civil engineering students and faculty in order to foster lifelong membership and participation in the Society.
EnvEUS
The environmental engineering undergraduate students run their own EnvEUS chapter at Northwestern. The mission of EnvEUS is to bring community to the environmental engineering department, promote collaboration, assist in networking, and provide knowledge of potential career paths. They participate in competitions and projects focused on environmental sustainability to give students the opportunity to put classroom skills to practical use.
Newsletters