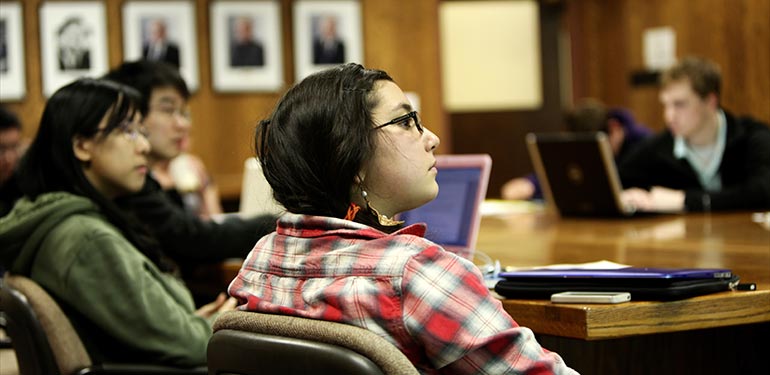 Academics

  /  

Undergraduate Study

  /  

Civil Engineering Major

Curriculum & Requirements
In the McCormick School of Engineering, we empower our students to become whole-brain engineers by integrating elements of left-brain thinking (analysis, logic, and math) with the high-level right-brain thinking that fosters intuition and creativity.
The curriculum of the civil engineering major is designed to satisfy diverse interests and professional goals. Students develop study plans that are suited to their unique interests, including extensive options for courses outside the McCormick School to address the social, physical, and financial challenges of constructing and managing the nation's infrastructure.
Degree Requirements
The minimum number of units required for the bachelor of science in civil engineering is 48 units. Among them are:
McCormick Core (32 units)
Mathematics (4 units)
Engineering Analysis and Computer Proficiency (4 units)
Design and Communications (3 units)
Basic Engineering (5 units)
Basic Sciences (4 units) Physics, Chemistry, and 1 unit of Biological Sciences Earth and Planetary Sciences
Social Sciences and Humanities (7 units)
Unrestricted Electives (5 units)
Civil Engineering Major (16 units)
Civil Engineering Core Courses (7 units)
Mathematical Techniques and Science (2 units)
Design and Synthesis (2 units)
Technical Electives (5 units)
For more information about the civil engineering major and its requirements, please view:
More in this section