Investigating and Reducing Impact Air Pollution Disparities in Environmental Health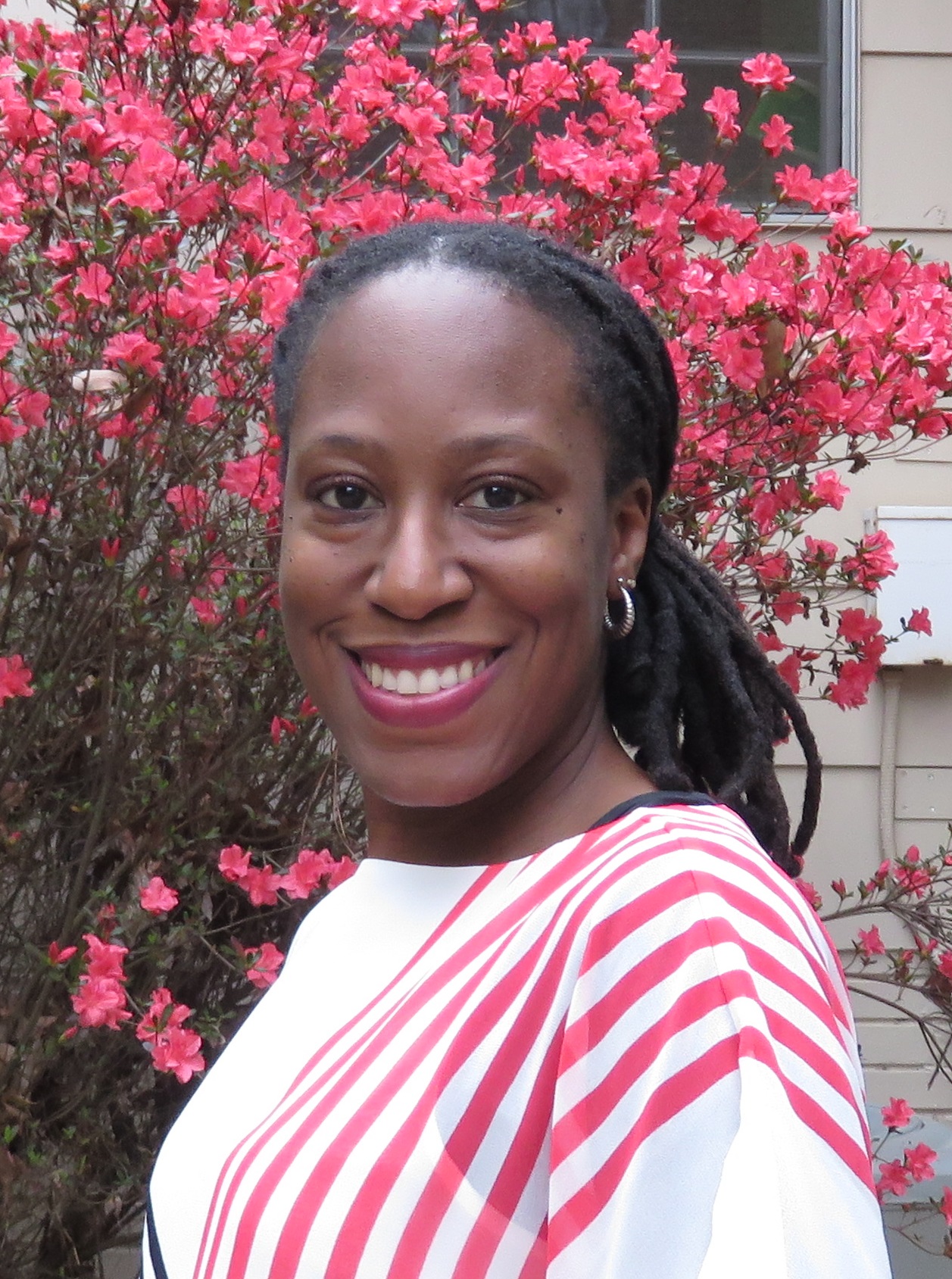 Dr. Christina Hemphill. Fuller (BSEE 2000) has always been fascinated with the natural world. These interests have led Christina down a path to research and preserve green, natural spaces not only from an ecological point of view, but as a way to improve the quality of the air in cities. As an environmental researcher, Christina studies chemical exposures, particularly that associated with air pollution. Her degree in environmental engineering gave her the ability to address critical environmental issues and equipped her with the tools to solve them.
After obtaining her Bachelor of Science degree in environmental engineering from Northwestern, Christina was employed by a major environmental consulting firm in Chicago. She worked in multiple areas of engineering; including wastewater, watershed management and soil contamination. One pivotal assignment was to organize the annual meeting of the National Environmental Justice Advisory Council (NEJAC) meeting – a federal advisory committee to the US Environmental Protection Agency.  This task introduced her to the human health and social justice inequalities of environmental conditions.  Christina made the decision to return to graduate school to learn how to conduct scientific research to support positive change in environmental health, particularly in communities of color and poor communities.

Photo Credit: Kaitlin Kolarik for WABE
Christina earned both her Master of Science and Doctor of Science degrees from the Harvard School of Public Health (now the Harvard TH Chan School of Public Health). She is now an Assistant Professor at the Georgia State University School of Public Health, where she conducts research on air pollution and health impacts. Christina's research has added to the understanding that communities with fewer social, political and financial resources – such as black, Hispanic, poor and immigrant communities – are exposed to higher levels of environmental pollution. Her investigations have also broadened our knowledge and understanding about very small particles (called ultrafine particles), which are associated with adverse health effects, like heart disease. Not only does Christina explore the inequitable distribution of hazards and the detrimental effects of exposure to air pollution, but she also investigates practical solutions to reduce exposure.

Photo Credit: Kaitlin Kolarik for WABE
Having recently won a major two-year research grant from the National Institutes of Health, Christina leads the Trees Reducing Environmental Exposures (TREE) Study, which probes the potential for trees to mitigate air pollution near roadways in the Atlanta area. In this way, she is returning to her youthful interest in the natural world. Christina's team takes real-time instruments into the field to measure air pollutants. The work requires many long days along congested highways in the Georgia sun, but it will reveal detailed information about the relationship between trees and traffic pollution.  This cutting edge research is important not only from a scientific viewpoint, but also from the practicability of integrating green infrastructure to serve a dual purpose. Trees can serve to elevate aesthetics and improve environmental conditions. Dr. Fuller's research was recently highlighted on WABE, Atlanta's local NPR station.  She hopes her work will be integrated into future city planning in the Atlanta, across the nation, and around the globe.
Christina lives in Decatur, GA with her husband Dr. Harcourt Fuller and their two daughters.