Events
Synthetic Biology Summit Brings Science and Business Together
Event highlights field's growth, shows University's interdisciplinary leadership and translational strength
Vice President for Research Milan Mrksich kicked off "Synthetic Biology 2.0: What Comes Next" — the inaugural event for Northwestern's new Querrey InQbation Lab, held October 26 in Evanston. He emphasized Northwestern's dramatic research growth over the past decade, with an accompanying increase in exciting faculty startups and translational innovation.
A prominent part of that growth has involved synthetic biology, a cross-field domain that uses tools and concepts from engineering, physics, and computer science to build new biological systems. Ten years ago, Northwestern had a handful of faculty in this field but saw an opportunity to be a leader in the discipline. Working with Northwestern Engineering Dean Julio M. Ottino and Feinberg School of Medicine Dean Eric Nielson, Mrksich and other researchers created the Center for Synthetic Biology (CSB), one of Northwestern's 35 University-wide Research Institutes and Centers.
Launched in 2016, the center has attracted world-class interdisciplinary researchers focused on innovative ways to reprogram cells to take on new, specialized purposes — from creating sustainable chemicals to next-generation materials to targeted therapeutics. Today, there are 20 faculty members associated with the CSB, which has produced seven startups in just the past two years. Such entrepreneurship and translational impact is what attracted more than 100 academic and venture capital leaders to the October event, organized by the Office for Research's Innovation and New Ventures Office (INVO).
"In many ways, this is the next big, big area at Northwestern," said Mrksich, a successful entrepreneur himself and CSB's founding director, as well as the Henry Wade Rogers Professor of Biomedical Engineering, professor of chemistry, and professor of cell and developmental biology. "Much like nanoscience and technology were 20 years ago, synthetic biology continues to advance and gain prominence and promise. It's especially exciting to be a leader in this field because of how well this research connects to Northwestern's culture of innovation and entrepreneurship."
During the daylong seminar, several panels composed of scientific and investment experts discussed the state of synthetic biology, why it is a thriving research area, and its biggest successes, challenges, and future.
Translational science and entrepreneurship
During the day's first session, moderated by Mrksich, the four panelists primarily discussed synthetic biology from the investment and financial standpoint. They shared their own definitions of the discipline, how the industry can make its work more accessible to the public, and the importance of making the technology transfer as smooth as possible. 
"Making it easy for investors to understand what's going on in a university is drastically helpful," said Phil Grayeski, a partner at KfT Ventures.
Hesam Motlagh, chief of staff at Khosla Ventures, said his company has an investor-education program so they know more about the technical side of where their money could be going. He said this is helpful when looking for funding closer to a company's creation, when it hasn't produced yet but has a roadmap for where it wants to go.
University research has a key role to play too, said the panel, which also included Jamie Kasubowski, a biotech investor at OMX Ventures, and Dana Watt, a principal at Breakout Ventures. Academic laboratories catalyze both fundamental research and set the stage for translation that eventually can have a broad market impact.
Central to innovation
Another panel highlighted Northwestern's favorable location in the middle of a growing bioeconomy ecosystem and discussed why the Midwest is a hotspot for innovation and growth, including biomanufacturing and AI/machine learning. They pointed to collaborative events like the annual Central US Synthetic Biology Workshop, which convenes researchers from major central-corridor universities to build community.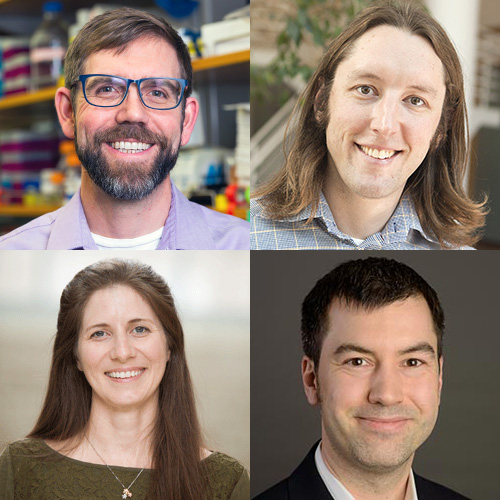 These circumstances also allow Northwestern to recruit the best graduate students and postdocs to the region, said panel moderator Michael Jewett, Walter P. Murphy Professor of Chemical and Biological Engineering at the McCormick School of Engineering and CSB director.
"This has been critical to some of the elements we've seen emerge here in the area," Jewett said.
The panelists included McCormick professors and CSB members Julius Lucks, Danielle Tullman-Ercek, and Keith Tyo, as well as Huimin Zhao, Steven L. Miller Chair Professor of Chemical and Biomolecular Engineering at the University of Illinois, Urbana-Champaign. They emphasized the importance of the region's rich cross-institutional collaborations. They also highlighted the value of commercial and state drivers — including a $50 million State of Illinois investment to help launch the InQbation Lab.
Lucks discussed the ROSALIND water testing system created in his lab and said many more exciting innovations like that will soon arrive. ROSALIND is a low-cost, easy-to-use, handheld device that can let users know — within minutes — if their water is safe to drink.
A key collaboration
One of Northwestern's fruitful partnerships is with LanzaTech, a biotechnology company based in Skokie, Illinois. The researchers have made important strides into producing sustainable fuels and goods by harnessing bacteria to break down waste and to make valuable industrial chemicals for various uses. 
Lucks spoke with Michael Koepke, LanzaTech's vice president of synthetic biology, about the company's 17-year evolution and its frequent work with Northwestern. Using synthetic biology, LanzaTech has harnessed the natural ability of microbes to pull carbon out of the atmosphere to make useful products. Lucks predicted that LanzaTech products will one day fuel jets and transform materials for clothing.
"You can find good biology anywhere," Koepke said. "You can repurpose ancient biology for modern needs."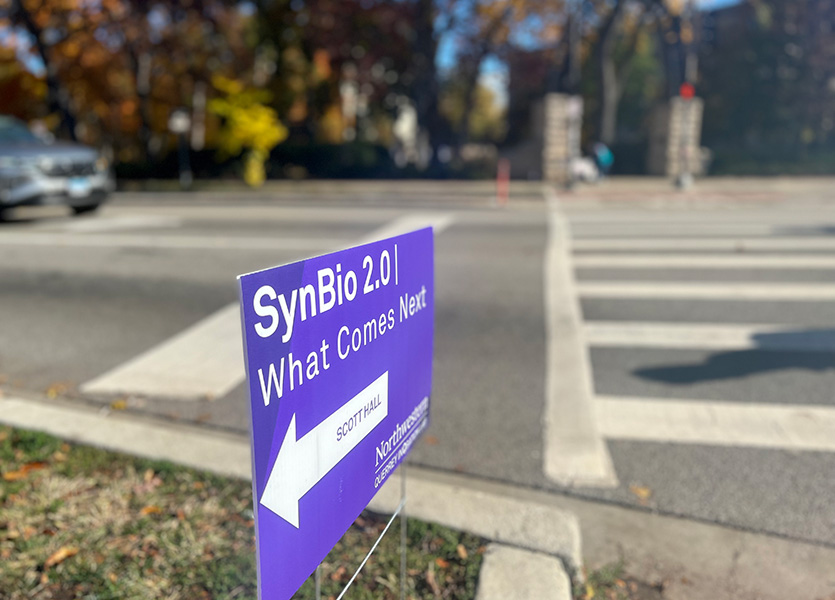 The challenge of balance
The synthetic biology industry, like others, has challenges. One of them was addressed during a panel moderated by Pear VC partner Eddie Eltoukhy. This discussion focused on how synthetic biology companies at the early stages of their development can attract funding while maintaining focus on their scientific goals. The key? Connecting the right science with the right problem.
Panelist Shaq Vayda, senior associate at Lux Capital, said startups should home in on their unique technology and what it can do:
"At any given time, you've got multi-variables of things that you're trying to solve for," he said. "The question is which one are you going to pick? This is something all of our companies struggle with."
Seth Bannon built on that point by emphasizing the importance of future potential technological value.
"Value is really only defined by the cash people are willing to pay you," said Bannon, a partner at Fifty Years.
Vayda and Bannon were joined on the panel by Mira Chaurushiya, a senior partner at Westlake BioPartners, and Scott McIsaac, head of research at Foresite Capital.
The end-product
The workshop also included a startup showcase. Jay Rosanelli, the CEO and cofounder of Syenex, discussed his company that works to make more easily available new cell and gene therapies by providing access to best-in-class targeted enveloped delivery vectors from research through commercialization. The company's goal is to increase the velocity of new genetic medicines made available.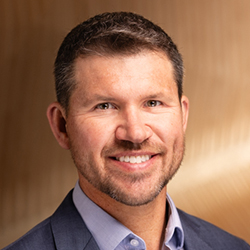 The company was cofounded by Northwestern's Josh Leonard, associate professor of chemical and biological engineering and CSB affiliate, and is based in the Querrey InQbation Lab.
Ryan Clarke showcased Syntax, a seed stage biotech company launched from University of Illinois Chicago with a mission to make cell therapies work for people in need of their life-altering and life-saving potential.
Rama Ranganathan, a professor at University of Chicago, presented about Evozyne, a company that leverages deep learning technology to make novel proteins to solve longstanding challenges in therapeutics and sustainability.
Event participants concluded the day with an early evening networking event hosted at the Querrey InQbation Lab. A variety of additional programming is being developed for the Lab.