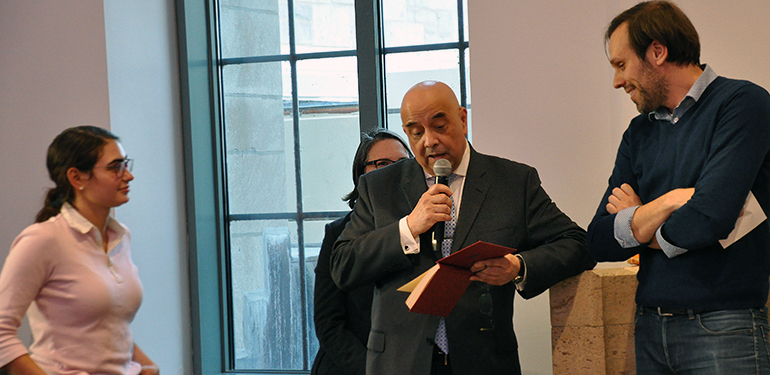 Professional Development & Networks
Professional Development
Workplace learning opportunities are offered by the Learning & Organization Development team, which provides consulting, coaching, workshops, retreats and tools for individuals, groups and organizations.
Audience
All NU faculty and staff
Professional Development Workshops and events hosted by McCormick Human Resources specifically for McCormick staff.
Audience
All NU faculty and staff
Professional Networks
AHEAD@NU helps Northwestern University staff (from PA's to VP's) establish and fulfill their academic, career, personal and social objectives. Additionally, it helps them meet and exceed the challenges they'll encounter in the pursuit of those goals.
Audience
All NU staff members interested in learning more about the field of higher education, people hoping to network within the NU community, and those seeking professional development opportunities.
ANUW is committed to encouraging and supporting all women in administration at Northwestern University interested in professional development.
Audience
Any woman staff member
NURAP brings together NU staff from across the university with the aim of improving institutional cohesiveness in research administration and fostering professional excellence among its members.
Audience
All NU staff interested in sponsored research administration
NUBPN strives to build community through our shared experiences to foster open dialogue, leadership and mentorship that will improve the NU black professional experience.
Audience
All full‐time African American or Black professional staff
NUSAC serves as an advisory voice and change‐agent for Northwestern staff in matters relating to community development, professional opportunities and workplace concerns. This is accomplished through active engagement with staff, the University President, the Office of Human Resources and/or various senior administrators.
Audience
All NU staff
Northwestern Unidos: Latinx Professionals Coalition provides a space for staff of Latin American ancestry or solidarity to develop opportunities for engagement as it relates to their professional experience at Northwestern University.
Audience
All staff of Latin American ancestry
Northwestern University Women's Center is dedicated to fostering a campus climate that promotes equity and enriches the personal, professional and academic lives of all members of the University community, particularly women students, staff and faculty. To this end, the Women's Center also provides personal development programs, career counseling, interview coaching, and guidance on salary negotiation.
Audience
All NU staff
More in this section