Undergraduate

  /  

First-Year Students

Welcome New Undergraduates
Congratulations on your admission to Northwestern University and the McCormick School of Engineering! We are thrilled you will soon join the Wildcat community and our student body of whole-brain™ engineers here at McCormick.
Before you begin your studies, please take time to prepare yourself for a strong start as a McCormick student. 
If you are a transfer student, skip ahead to the Transfer Student section. Transfer students follow a different summer process and do not need to complete the Dossier.  
Jump to a Section
First Year Advisers
You'll hear from us directly throughout the summer via email. However, if you have additional questions or concerns, please email the First Year Advisers in the Undergraduate Engineering Office at mcc-advising@northwestern.edu.
---

Zachary Berent
Ford 2.205

Email Prof. Berent
---

Ordel Brown
Ford 2.221
847-491-8569
Email Prof. Brown
---

Emma DeCosta
Ford 2.211
847-467-4557
Email Prof. DeCosta
---
Ken Gentry
Ford 2.207
847-491-3365
Email Prof. Gentry
---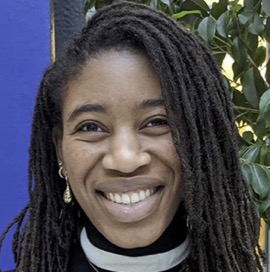 Chamille Lescott
Ford 2.217

Email Prof. Lescott 
---

Angelika (Kiki) Zissimopoulos
Ford 2.215
847-467-2638
Email Prof. Zissimopoulos
McCormick Academic Advisers are located in:
Ford Center 2.200
2133 Sheridan Rd.
Evanston, Illinois
Email: mcc-advising@northwestern.edu
McCormick Peer Advisers
The McCormick Peer Adviser (PA) team welcomes new students to their community and guides them through the first year in engineering. PAs work as a team to serve the entire group of first-year students. Additionally, PAs are given a group they mentor throughout Wildcat Welcome and the first year.
PAs assist their group in becoming comfortable and confident in their new home. This often involves collaboration with a student's first-year adviser.
PAs support students by guiding them through Wildcat Welcome, offering a peer perspective on life in McCormick and Northwestern, and co-leading the First-Year Experience seminars.
The McCormick Dossier is your most important tool in planning for fall quarter. In it, you will be able to share important information with your adviser and begin planning your fall schedule. Log into the Dossier using your Net ID and Password.
Dossier opens on June 1 and must be completed by July 31.
All students will hear from their adviser by August 31.
Dossier Part One: General Information
The general information section of Dossier allows you to:
Sign the required academic integrity agreement
Indicate your interest in learning more about co-op, dual degree, and study abroad options
Self-report AP/IB scores (if applicable)
Explore career goals
Reflect on your learning methods
There are many questions in this section of the Dossier that ask you to reflect on your previous learning experiences. Please take a moment to think about these questions before responding. The answers to these questions will help your adviser to know and understand you better.
Dossier Part Two: Optional Honors Calculus Exam
The Honors Calculus Exam is only required for students who wish to take the ESAM 252 sequence.  This sequence covers that same content as Math 228 but in more depth and at a faster pace.  Please note, this is separate from the Math Assessment housed in Canvas that is required for all incoming McCormick first-years. 
Dossier Part Three: Fall Quarter Study Plan
The study plan will review typical first-year course schedules. It will then allow you to build your initial fall schedule. You will review and confirm your fall schedule with your adviser.
Math assessment Exam
The Math Placement Exam is housed in Canvas and is required for all incoming McCormick first-years.  This exam opens in Canvas on June 1 and is due by July 31.  See Purple Prep for more information.
Chemistry Assessment
The Chemistry Assessment is required for all incoming McCormick students. It opens in Canvas on June 1 and is due by July 31.
Chemistry also offers a placement exam for students who are seeking placement in higher level chemistry. See Purple Prep for additional details on who should take the Chemistry Placement exam.
Both the chemistry assessment and placement exam are available on Canvas. 
First Year Curriculum
Northwestern works on the quarter system, three quarters per year; each quarter students typically take four classes/credits. Additionally, students take a zero-credit first-year experience seminar (PRDV 101) in fall and winter quarters.
While course plans will vary from student to student based on major, interests, and other factors, there is a standard set of sequences that McCormick students begin in the first year:
Mathematics
The standard math sequence for McCormick students consists of Math 220-1, 220-2, 228-1, and 228-2.  If you have already completed portions of the math requirement through AP/IB or other coursework, you will provide information to your first-year adviser through dossier to determine your appropriate starting point in the sequence.
Science
Students required to take chemistry should begin this coursework in their first year. While some majors do not require chemistry specifically, the inorganic chemistry sequence can be used in the basic science requirement that all students must complete. It is recommended that all engineering students take at least one chemistry course.
Majors requiring inorganic chemistry: Civil, Manufacturing and Design, Mechanical, Materials Science
Majors requiring inorganic and organic chemistry: Biomedical, Chemical, Environmental
Majors that do not specifically require chemistry: Applied Math, Computer Engineering, Computer Science, Electrical, Industrial
Engineering Analysis
Three of the courses will be the first three quarters of the Engineering Analysis (GEN_ENG 205-1, 2, 3) sequence. These three courses cover material in linear algebra, mechanics, physics, and computer proficiency.
Design Thinking & Communication
Two of the courses will be the Design Thinking and Communication (DTC) sequence. This two-quarter sequence is dedicated to learning the design process and will focus on clear and effective writing; to register for a quarter you will need 0.5 credits of DSGN, and 0.5 credits of ENGLISH separately. Either Fall or Winter quarter you will need to take DTC I (DSGN 106-1 & ENGLISH 106-1); Spring quarter you will take DTC II (DSGN 106-2 & ENGLISH 106-2).
First-Year Experience
Each fall and winter quarters you will enroll in a zero credit seminar, "PRDV 101-1 McCormick First-Year Experience." This course will help your transition to college; give you a place to discuss academic, social, or other issues with peers; and provide information on the resources available at Northwestern.
The remaining courses are typically science requirements and elective choices.
Suggested First Year Courses
Fall
Math (Calculus)
Science (Chem)
GEN_ENG 205-1
DSGN 106-1 (.5 credit) ENGLISH 106-1 (.5 credit) or Elective*
Winter
Math (Calculus)
Science (Chem)
GEN_ENG 205-2
DSGN 106-1 (.5 credit) ENGLISH 106-1 (.5 credit) or Elective*
Spring
Math (Calculus)
Elective or Science
GEN_ENG 205-3
DSGN 106-2 (.5 credit) ENGLISH 106-2 (.5 credit)*
* Undergraduates will take Design Thinking and Communication 1 (DSGN 106-1 and ENGLISH 106-1) in the Fall OR Winter, not both.
AP/IB Credits
Northwestern accepts credit for many AP/IB exams. See the AP/IB charts for required scores and corresponding credit.
Transferring College Credit
If you have already completed college-level coursework prior to entering Northwestern your credits may be eligible for transfer. See information from the Office of the Registrar for full rules and procedures.
Summer Emails
McCormick will send email to you throughout the summer using your u.northwestern address. Be sure to check this account often.
Computing at Northwestern
NUIT serves as Northwestern's central information technology organization, providing support for computers, telephones, multimedia equipment, and the networks that connect them.
 McCormick does not have additional recommendations beyond those provided by NUIT.
MATLAB Software
First-year McCormick students use a mathematical software programming package called MATLAB as part of the Engineering Analysis (EA) course sequence. 
Download MATLAB software for free.
View our MATLAB & Computing Resources page
Transfer Students
We are so pleased you will be joining us in McCormick. As a transfer student, your previous credits will be reviewed through the online transfer credit form. A link to this form is included in the student portal that you access after admission to Northwestern. You will receive additional information on advising and registration through your NU email. 
Transfer students who intend to take courses in math or chemistry at Northwestern should complete the corresponding placement exam in Canvas.  You will receive an invite to join the Canvas page via your NU email.  If you are unsure whether you will need to take a course in either of these areas, it is safest to complete the placement exam.
Helpful Links
More in this section