Announcements
Search Committee Formed to Find New Dean of the McCormick School of Engineering
The individual chosen will succeed Julio M. Ottino, who will step down as dean at the end of the academic year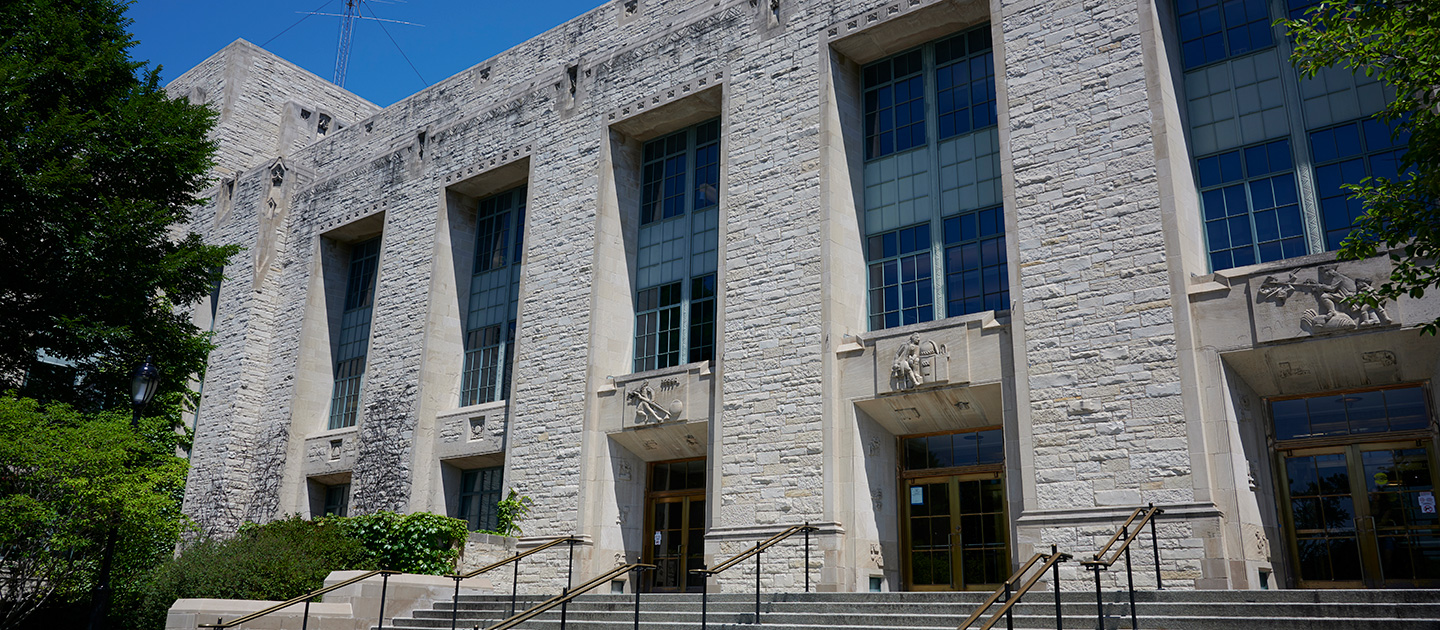 On November 15, Northwestern University announced the formation of a search committee to identify the next dean of the Robert R. McCormick School of Engineering and Applied Science.
The individual chosen will succeed Julio M. Ottino, who will step down as dean at the end of the 2022-23 academic year. Ottino will complete his term as dean August 31, 2023, and continue to serve as Robert R. McCormick Institute Professor and Walter P. Murphy Professor of Chemical and Biological Engineering.
Provost Kathleen Hagerty has charged the search committee, which includes faculty, students, staff, and McCormick graduates, to undertake the search to identify a slate of candidates. Mark C. Hersam, Walter P. Murphy Professor of Materials Science and Engineering and director of the Materials Research Center, will chair the search. Isaacson, Miller has been retained to assist the committee.
Committee members
Guillermo A. Ameer: Daniel Hale Williams Professor of Biomedical Engineering at the McCormick School of Engineering and Surgery at the Feinberg School of Medicine; Director, Center for Advanced Regenerative Engineering
Wei Chen: Wilson-Cook Professor in Engineering Design and Chair and Professor of Mechanical Engineering
Francesca Cornelli: Dean of the Kellogg School of Management, Donald P. Jacobs Chair in Finance and Professor of Finance
Carolyn Duran: vice president and engineering manager, components research for Intel Corporation; adjunct professor of materials science and engineering; materials science and engineering advisory board member; McCormick graduate
Kimberly A. Gray: Roxelyn and Richard Pepper Family Chair in Civil and Environmental Engineering; Weinberg College of Arts and Sciences graduate
Chayse Lavallais: Third-year PhD student in chemical and biological engineering
David L. Nichols: principal, Ernst & Young; McCormick advisory council member; McCormick and Kellogg graduate
Luke Prairie: McCormick undergraduate student, class of 2024
John A. Rogers: Louis Simpson and Kimberly Querrey Professor of Materials Science and Engineering, Biomedical Engineering, and Neurological Surgery; Director, Querrey Simpson Institute for Bioelectronics
Karen Smilowitz: James N. and Margie M. Krebs Professor in Industrial Engineering and Management Sciences; professor of operations, Kellogg
Sara Owsley Sood: professor of instruction for computer science, Chookaszian Family Teaching Professor, and associate chair for undergraduate education; McCormick graduate
Julie White: associate dean of administration, finance, facilities, and planning
 The committee will begin its work immediately and will engage the McCormick community to obtain input on the desired attributes and experience of the dean, understand the community's needs and collect nominations of potential candidates for the role.
Members of the University community are invited to share feedback, submit questions, and recommend candidates by contacting the search committee at McCormickDeanSearch@Northwestern.edu.
The committee will be staffed by Office of the Provost staff Lorraine Cassis, executive assistant; Roma Khanna, associate provost for strategy and policy; Andrianna Kurzenberger, senior program administrator; and Mearah Quinn-Brauner, senior director for strategy and policy.