Faculty Directory

Guillermo A. Ameer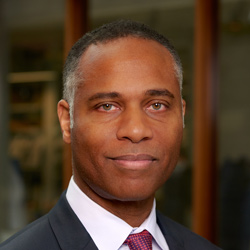 Professor of Biomedical Engineering
Professor of Surgery
Daniel Hale Williams Professor
Director, Center for Advanced Regenerative Engineering
Contact
2145 Sheridan Road
Tech B382
Evanston, IL 60208-3107
847-467-2992
Email

Guillermo Ameer
Website
The Center for Advanced Regenerative Engineering
---
Centers
Center for Advanced Regenerative Engineering
Center for Advanced Regenerative Engineering (CARE)
---
Departments
Affiliations
Education
D.Sc. Chemical Engineering
MIT, Cambridge, MA
B.S Chemical Engineering (Hons)
University of Texas, Austin, TX
Significant Recognition
Society for Biomaterials Technology Development Award, 2022
Elected member National Academy of Medicine, 2021
Society For Biomaterials Clemson Award for Contributions to the Literature, 2021
Fellow Materials Research Society, 2021
Fellow American Association for the Advancement of Science, 2019
Fellow National Academy of Inventors, 2019
Martin E. and Gertrude G. Walder Award for Research Excellence, 2019
Fellow American Association for the Advancement of Science, 2018
Awarded "Key to the City" Panama City, Republic of Panama, 2018
Fellow American Institute of Chemical and Biological Engineering, 2017
Fellow Biomedical Engineering Society, 2014
Fellow American Institute of Medical and Biological Engineering, 2009
Fellow of the American Institute of Medical and Biological Engineering
American Heart Association Established Investigator Award, 2006
National Science Foundation CAREER Award: Biodegradable elastomeric composite scaffolds for ligament reconstruction, 2006
The Chinese Association for Biomaterials Global Biomaterials Leadership Award, 2022
Courses Taught
BME343 (Biomaterials and Medical Devices)
BME346 (Tissue Engineering): " In vivo molecular, cellular, and organ engineering, with an emphasis on the foundations, techniques, experiments, and clinical applications of tissue engineering"
Selected Publications
Subcutaneous nanotherapy repurposes the immunosuppressive mechanism of rapamycin to enhance allogeneic islet graft viability. J. Burke, X. Zhang, S. Bobbala, M. Frey, C. Fuentes, H. Haddad, S. Allen, R. Richardson, G.A. Ameer, E.A. Scott. Nature Nanotechnology, 2022 doi: 10.1038/s41565-021-01048-2
Stretchable, dynamic covalent polymers for soft, long-lived bioresorbable electronic stimulators designed to facilitate neuromuscular regeneration. Y. Choi, Y.Y. Hsueh, J. Koo, Q. Yang, B. Hu, Z. Xie, R. Avila, G. Lee, N. Zheng, C. Liu, Y. Xu, Y.J. Lee, W. Zhao, J. Fang, Y. Deng, S. M. Lee, A. Vazquez-Guardado, I. Stepien, Y. Yan, J. Song, C. Haney, Y. Suk Oh, W. Liu, H. Yoon, A. Banks, M. MacEwan, G.A. Ameer, W. Ray, Y. Huang, C. Franz, T. Xie, S. Li, and J. Rogers. Nature Communications, 11, 5990 https://doi.org/10.1038/s41467-020-19660-6 2020
Conducting polymers for tissue regeneration in vivo. A. Petty II, R. Keate, B. Jiang, G.A. Ameer, J. Rivnay. Chemistry of Materials. vol 32, pp 4095-4115, 2020
Bone Morphogenetic Protein-9-Stimulated Adipocyte-Derived Mesenchymal Progenitors Entrapped in a Thermoresponsive Nanocomposite Scaffold Facilitate Cranial Defect Repair.. C. Lee, E. Bishop, Z. Dumanian, C. Zhao, D. Song, F. Zhang, Y. Zhu, G.A. Ameer, T.C. He, AR.R. Reid. Journal of Craniofacial Surgery 2019, 30(6):1915–1919.
Stem cell therapy for chronic skin wounds in the era of personalized medicine: From bench to bedside. E. Coalson, E. Bishop, W. Liu, Y. Feng, M. Spezia, B. Liu, Y. Shen, D. Wu, S. Du, A.J. Li, Z. Ye, Z. Ling, D. Cao, A. Li, O. Hagag, A.  Deng, W. Liu, M. Li, R.C. Haydon, L. Shi, A. Athiviraham, M.J. Lee, J.M. Wolf, G.A. Ameer, T.C. He, R.R. Reid. Genes & Diseases 2019, 6:(4)342-258.
Advanced Functional Biomaterials for Stem Cell Delivery in Regenerative Engineering and Medicine. X. Wang, N. Rivera‐Bolanos, B. Jiang, G.A. Ameer, Advanced Functional Materials 2019, June, 29(13):
Imiquimod Acts Synergistically with BMP9 through the Notch Pathway as an Osteoinductive Agent In Vitro. A.K. Alverdy, Z. Zeng, N.T. Qazvini, X. Yu, R. Zhang, S. Yan, Y. Shu, M. Pakvasa, C. Zhao, s. Mostafa, W. Liu, W. Luo, J.M. Wolf, G.A. Ameer, T-C. He, L. An, R.R. Reid,Plast. Reconstr. Surg. 2019, Nov;144(5):1094-1103.
Polymer-integrated amnion scaffold significantly improves cleft palate repair. Y. Fu, B. Jiang, A.Y. Lo, G.A. Ameer, C. Barnett, B. Wang, Acta Biomater. 2019, 92:104-114.

Multimodal interference-based imaging of nanoscale structure and macromolecular motion uncovers UV induced cellular paroxysm. S. Gladstein, L.M. Almassalha, L. Cherkezyan, J.E. Chandler, A. Eshein, D. Zhang, W. Wu, G.M. Bauer, A.D. Stephens , S. Morochnik, H. Subramanian, J.F. Marko, G.A. Ameer, I. Szleifer, V. Backman, Nat Commun. 2019, 10(1):1652.
Three-dimensional piezoelectric polymer microsystems for vibrational energy harvesting, robotic interfaces and biomedical implants.. M. Han, H. Wang, Y. yang, C. Liang, W. Bai, Z. Yan, H. Li, Y. Xue, X. Wang, B. Akar, H. Zhao, H. Luan, J. Lim, I. Kandela, G.A. Ameer, Y. Zhang, Y. Huang, J. Rogers. Nature Electronics 2019, 2:26–35
Patents
Transdermal Thermal Polymerization (U.S. patent #7,097,855 issued 08-2006) G.A. Ameer, E.T. Crumpler, and R. Langer
Multidimensional Elastic Light Scattering (Application #11/261,452) V. Backman, H. Roy, R. Wali, Y. Kim , Y. Liu, J. Yang , J. Allen, A. Webb, and G.A. Ameer.
Apparatus for Treating Whole Blood (U.S. Patent #6099730 issued 08-2000) G. A. Ameer , R. Langer, M. Rupnik, H. Ploegh, and E. Grovender.
Cell Delivery Using Controllable Degradable Mesh-Gel Constructs (U.S. Patent #6699470 issued 03-2004) G. A. Ameer and R. Langer.
Biodegradable Polymer (Application # 601340432, US and International, pending) Y. Wang, G. A. Ameer, and R. Langer
Biodegradable Elastomers for Tissue Engineering (Pending) J. Yang, A. Webb, and G.A. Ameer.
Functionalizing Medical Implants: A Tissue Engineering Approach (Pending) J. Yang and G.A. Ameer.
A Novel(diol-co-citrate) Hydroxyapatite Composite for Clinical Fixation Devices (Pending) ,J. Yang, H. Qiu, and G.A. Ameer.
Receptor-Based Blood Detoxification System (Pending) C. Daniels, S. Sprague, and G.A. Ameer.