Honors and Awards
Elizabeth Gerber Receives SIGCHI Social Impact Award
Gerber was cited for her contributions to addressing socio-economic challenges
Northwestern Engineering's Elizabeth Gerber has received the 2022 Association for Computing Machinery Special Interest Group on Computer–Human Interaction (SIGCHI) Social Impact Award.
SIGCHI is an international community of professionals interested in research, education, and the practical application of human-computer interaction. The group enables its members to create and shape how people interact with technology and understand how technologies have an impact in people's lives.
"I am truly honored to receive this reward on behalf of my colleagues, students, and community whose creativity, curiosity, and commitment made this work possible," Gerber said.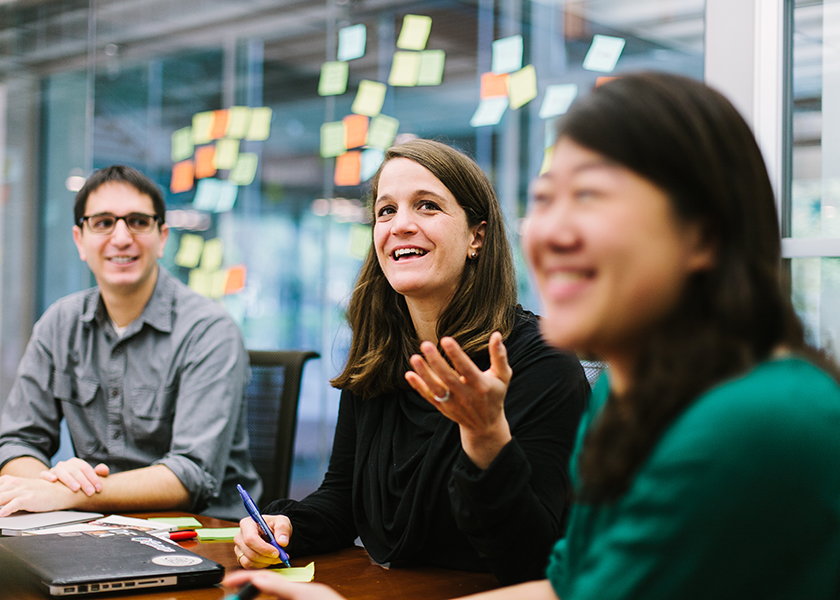 Gerber, professor of mechanical engineering at the McCormick School of Engineering and of communication studies at Northwestern's School of Communication, was cited for the design of "socio-technical systems to broaden participation in the discovery and building of solutions to expand the breadth of challenges addressed and increase the speed of discovery and quality of the solutions."
Gerber is the faculty founder of Design for America (DFA), a student group started at Northwestern in 2009 that uses human-centered design to solve challenges in communities.
DFA, which received the National Design Award from Cooper Hewitt, Smithsonian Design Museum, in 2018, partnered with IBM and the World Design Organization in 2020 to lead the COVID-19 Challenge to empower people in 33 countries across 17 time zones to address immediate needs of minimizing virus transmission and the long-term need of helping communities rebuild after the pandemic.
The cofounder of the Segal Design Institute's Delta Lab, Gerber currently serves as codirector of Northwestern's Center for Human-Computer Interaction + Design (HCI+D). HCI+D brings together researchers and practitioners from across the University to study, design, and develop the future of human and computer interaction at home, work, and play. The center draws upon Northwestern's pioneering leadership in interaction and design research, and supports researchers in their pursuit of new interaction paradigms to support a collaborative, sustainable, and equitable society.